Decoding Daily Deviations is the series that aims to unlock the secrets of what it took to create these magnificent artworks and motivate others to work towards similar recognition. Each week we will present an interview with one artist who has recently received a DD and have them share the details on that specific piece, relating to their creative process, techniques, and narrative inspirations. If you've ever wanted to know more about a beloved artwork and the talented skills applied to it, this is the series to keep track of!"
FEATURED ART:
Death knight
by dusint
DD DATE:
2016-09-12
TIME SPENT:
40-50 HRS
TOOLS/PROGRAMME:
Adobe Photoshop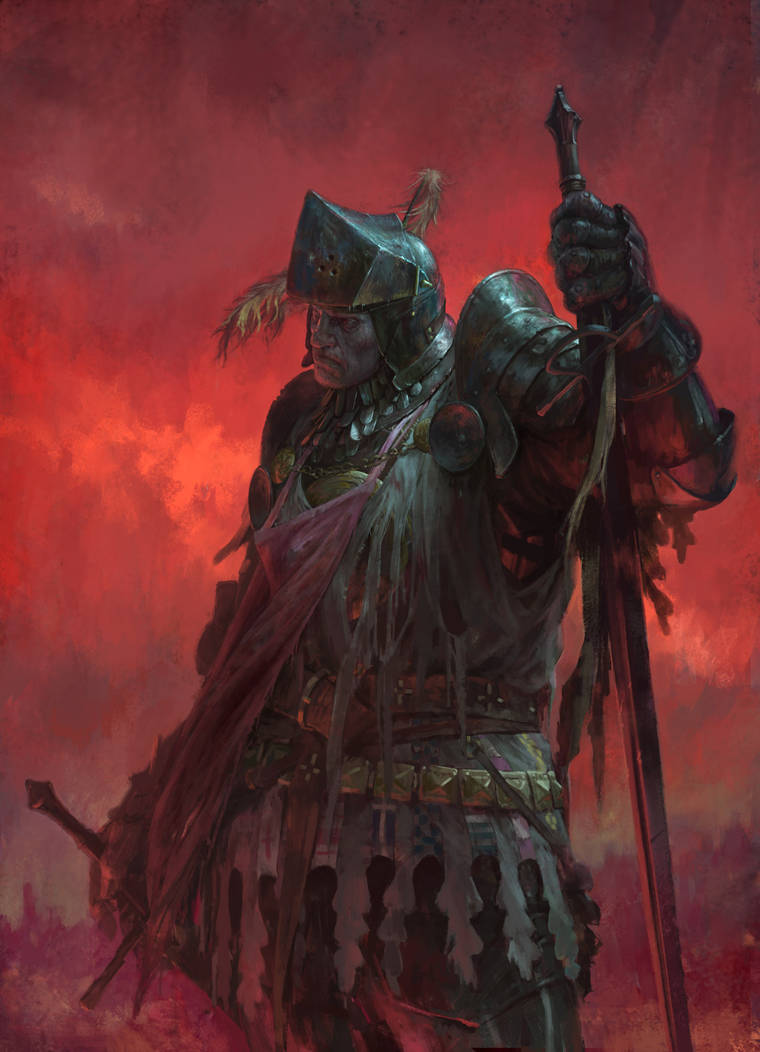 Share with readers the details of how this piece came into being. Did you have a clear story idea/inspiration from the beginning?

Several months ago, I started this series of Warcraft inspired characters because I was tired of difficult scenes -- I just wanted to do what I am most enthusiastic about. At the beginning of each piece I chose a race and class of the character and I then took the appropriate World of Warcraft class colour for the background. That's why 'Death knight' is on red."
"Death knight" seems to strike right at the heart of battlefield fatigue and disillusionment in one impressive design. Please, discuss the steps you took in achieving this detailed characterization and mood.

My Death knight is supposed to be a ruthless warrior in plate armour, who listens only to his master's call. I envisioned a knight that fell into such a mindless state and wanted to bring all the emptiness and false ideals into light. Mainly I didn't see him as fashion conscious being. I don't like the idea that he would try to pimp his clothes up with some skulls and attachments. He cares about nothing."
PROCESS
Usually I've been experimenting and no two paintings I did the same way, but lately I started to prefer starting from a silhouette. In my mind I start with a defined character: I know his attitude, equipment, I also picture part of his life, etc.

First, I decide the pose and lighting, after that I usually look for inspiration everywhere I can. When I have some idea about the design, I start slowly defining and reshaping objects and painting in more and more saturated colours and adding more and more contrast."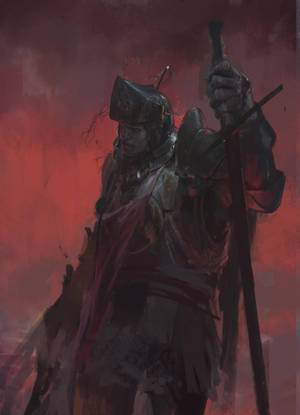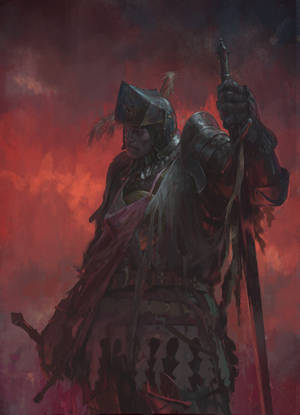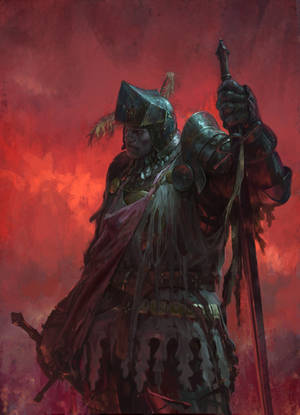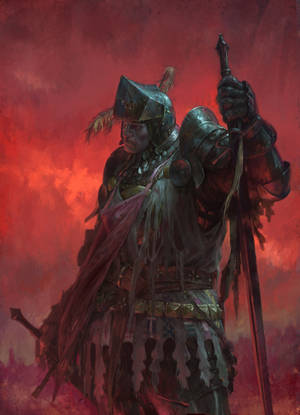 Did you encounter any creative challenges when working on the piece? If so, how did you tackle them? Is there anything you would do differently now if you could?

In all paintings I try to use something I've never tried before; new lighting setup, colour palette, brushes, etc. I believe that every painting should be a challenge: If you know it, don't do it."
What's one piece of advice that you would share with other artists hoping to reach this standard of work in the future?
Don't get into the comfort of only painting. Sketch on paper, do still-life, watch videos and read books about painting."
What does this DD feature represent or mean to you at this stage of your artistic development? What can your watchers look forward to next?


I am honoured and so very happy that my work and effort is appreciated. For me a Daily Deviation is a sign that all this work might be worth something.

I plan to do few more characters in the same manner. After that I'd like to depict folklore in 19th century Europe or do some sci-fi/angel-demons. We'll see."
Bonus question:
Can you cite a memorable reaction to this piece in the comments at DA?

wrote: 'Ok here's my tuppence. Lovely pic. This guy has been slaying left right and centre for hours. Now people have just stopped and started negotiating. He is just standing here thinking to himself "You people best make your mind up whether we are going on killing or I can go home for a pint. I'm happy with either just DAMN DECIDE!'

This comment captures the inner emptiness and carelessness of the character."
Thanks to dusint for kindly consenting to the interview!

Be sure to check out his gallery for more incredible character designs: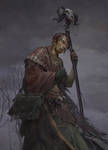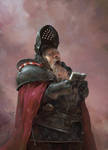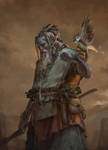 Previous Decoding DDs:

Queen of Hearts (Alice in Wonderland)
Dragon Watchers
The journey and the big fish
Forrest Defender
Red Snow
Catching Spirits
The Tomb King
I'm fine
Despoiled
Cat Girl
Forest of Bunnies
The Journey
Boulderback
FIELD OF THORNS: OFFER
Malavestros: Muse of Madness
Jet Futura
The Northern Administration
Prisoned Singer
Don Kichote
On The Hunt
The Platform
I know a bank
Love and war
52Hz
Chase, The Dreamer
Mad
Until the End of the World..
Crow Temple
Accolade
Dragon's Breath

Spread some cheer by leaving a comment and/or

on works that you like!
Want to suggest a DD? See the link to my guidelines below!