Decoding Daily Deviations is the series that aims to unlock the secrets of what it took to create these magnificent artworks and motivate others to work towards similar recognition. Each week we will present an interview with one artist who has recently received a DD and have them share the details on that specific piece, relating to their creative process, techniques, and narrative inspirations. If you've ever wanted to know more about a beloved artwork and the talented skills applied to it, this is the series to keep track of!"
FEATURED ART:
The Northern Administration by FrankAtt
TOOLS/PROGRAMME: Wacom Bamboo/Photoshop CS5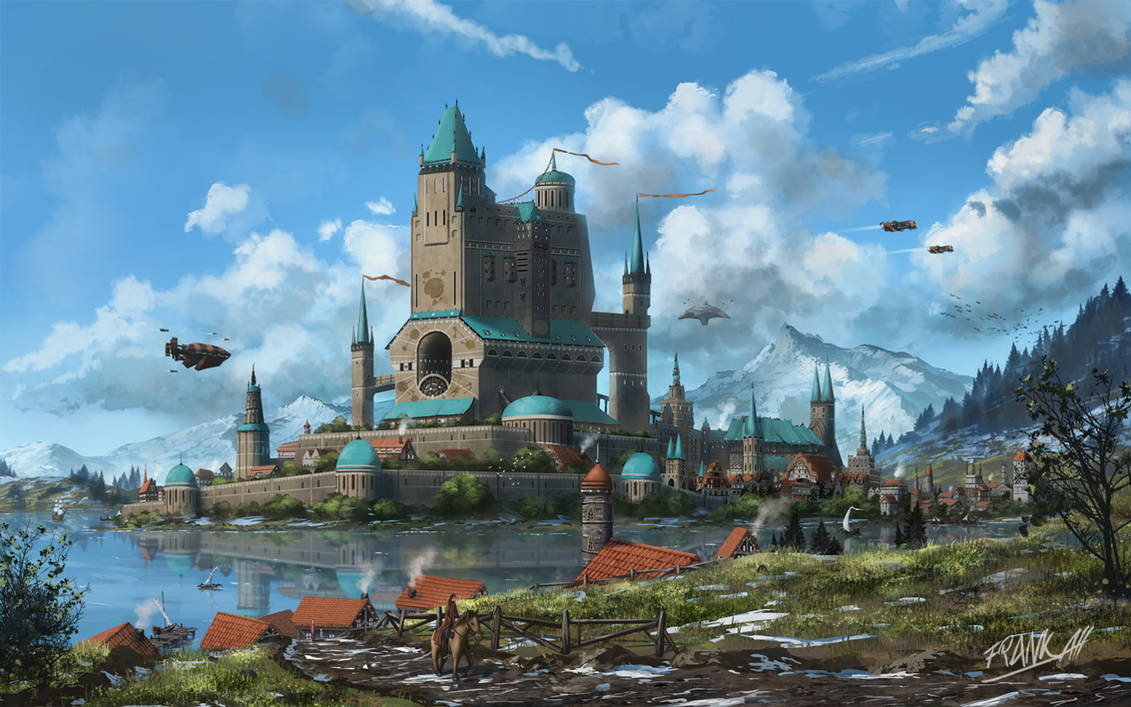 Share with readers the details of how this piece came into being. Did you have a clear story idea/inspiration from the beginning?
In the beginning I had a rough idea of a castle surrounded by a town in a winter environment. I never know in the beginning how a piece will end in detail. Some days before starting I was in Austria, so I was inspired by this kind of winter landscape, but there was no clear story idea."
You capture a comprehensive depiction of a castle and its surrounding scenery in "The Northern Administration". Please, take us through your creative process on executing such detailed settings.
Usually I start with sketches (rough line drawings) till I have a composition I really like. Then I search for some reference images for the landscape and for architecture. The landscape is influenced by my little vacation in Austria, and I had some photos from this type of landscape. For the architecture I searched the internet for references. I combined some different photos from German/European architecture for the castle and the buildings. The first painting steps are still big shapes with less details, so I try to achieve a good overall feeling. The painting has to work as a thumbnail and with each step I add more details."
Did you encounter any creative challenges when working on the piece? If so, how did you tackle them? Is there anything you would do differently now if you could?

Yes, I didn't use any perspective lines. This is something I really have to do if I work on architecture. Next time I will add them very soon because if the painting is too detailed it's hard to make changes like this. Here and there are some perspective fails. I hope they are not too noticeable."
What's one piece of advice that you would share with other artists hoping to reach this standard of work in the future?
1. Use reference images. It's not cheating.
2. Don't rush. Don't give up.
3. Work from rough to detail.
4. Use the lasso tool (Photoshop). It's very useful to have a good edge control.
5. Work on the part you don't like very much and switch to the next one you don't like, etc. till you like it."
What does this DD feature represent or mean to you at this stage of your artistic development? What can your watchers look forward to next?
It means a lot to me. That's my first DD and I'm very happy about it. It shows me that the hard work was worth it. I wasn't able to submit new paintings in the last 2 months, but my next personal piece will be something from my comfort zone. I could describe it like a mix of my paintings 'The Northern Administration' and 'A Last Glance Back'. (A bit less architecture, more landscape)."
Bonus question: Can you cite a memorable reaction to this piece in the comments at DA?
There is no special comment, but I'm glad for each comment I get. Also for critical comments and suggestions."

Thanks to FrankAtt for kindly consenting to this interview!

Visit his gallery to see more great pieces: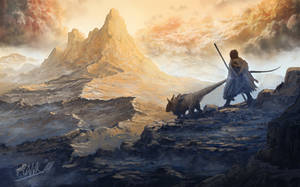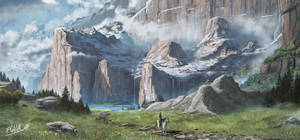 Previous Decoding DDs:

Prisoned Singer
Don Kichote
On The Hunt
The Platform
I know a bank
Love and war
52Hz
Chase, The Dreamer
Mad
Until the End of the World..
Crow Temple
Accolade
Dragon's Breath

Spread some cheer by leaving a comment and/or

on works that you like!
Want to suggest a DD? See the link to my guidelines below!