These are the guidelines I hope will assist you all when sending suggestions my way

Are you excited yet?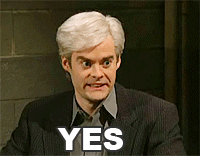 Great!

The following links provide a quick overview of DD related questions:
How to Suggest
The artist must NOT have received a Daily Deviation within the last 6 months. (FAQ #313: How can I find out if someone already has a Daily Deviation?)
The artist must have been active in the past 30 days. If you are not sure about this, don't worry, and leave it to me to verify!
Please send your suggestion to only ONE Community Volunteer at a time. The other CV responsible for Digital Art is LenamoArt Please visit the list of CVs for additional specifications within this category.
Please only include ONE artist per suggestion note; more than one thumbnail may be included.
If the piece you suggested to me has not received a Daily Deviation from me within a month since you suggested it, feel free to re-suggest it to another Community Volunteer.
I cannot feature suggestions that are currently being judged in any contests.
Self-suggesting is encouraged, and you will remain anonymous.
Please use THUMBNAILS (:thumbxxxxx:) instead of links when suggesting.
You can include a description explaining why you think a piece is DD worthy, but it is not essential. The suggestion will still be considered.
Overview
I am always happy to receive your notes, so don't hesitate in sending them or worry that you're sending too many. The more notes the merrier
You should only concern yourself with the visual appeal of the artwork in question; whether the deviant is popular or unknown has no bearing on my decision.
I may opt to choose a different work from an artist's gallery that I believe reflects their talent best; in that case, you will still be listed as the suggester.
I am open to discussing any question or concern you may have or to simply provide clarification on a matter. I promise I won't bite
I will not disclose whether or not a work has been selected for a DD. Surprises are good, yes?
I may not respond to your suggestions, but rest assured that they will be read in a timely manner and carefully considered.
And that's it! I am honoured to have this responsibility in helping to promote the Digital Arts throughout the community, and your support will be a vital part of the process!