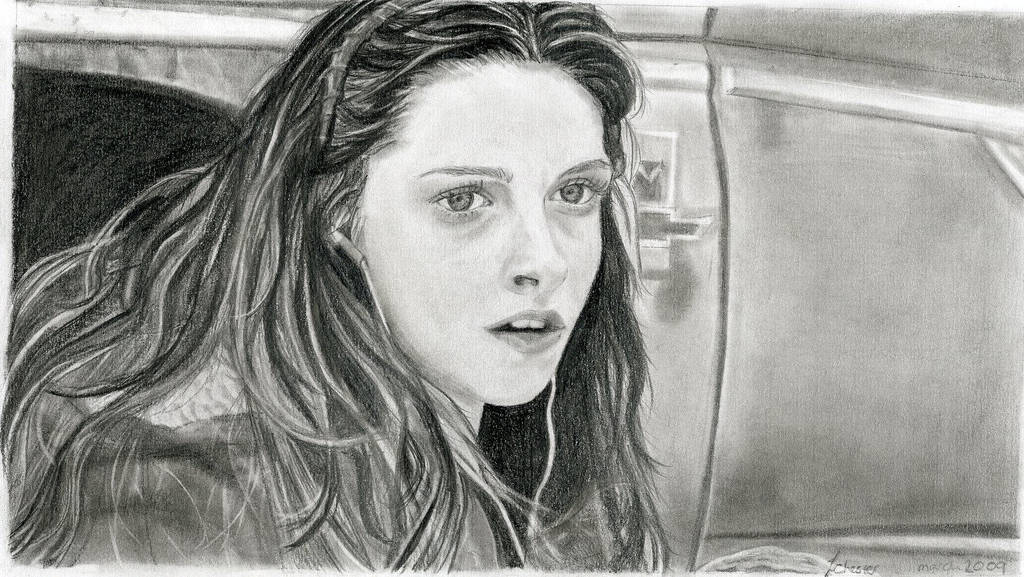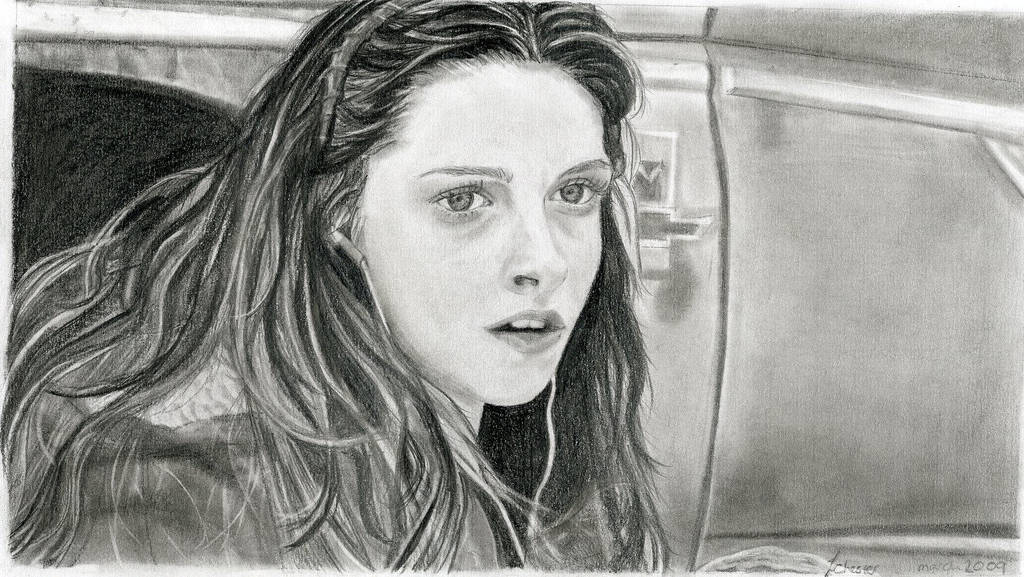 Watch
Ok, I have put another 6 hours into this and hope it is noticeabley better (I'll put the original in my scraps)
Really hope you like it and it looks like her (I've looked at this picture for so long, I'm not sure who it looks like anymore) hehe

Copyright: Character owned by Stephanie Meyer and Summit Entertainment.

Details:

16 hours
Graphite Pencils H - 9B
Mechanical pencil 0.5 (I think)
Blending stubs
Rubber.

Nice job!

Reply

Thank you so much for your contest entry and good luck

Reply

Nicely done. I am impressed with the portait as a whole, but more than anything with the shading on the leather. I have never been able to make it look halfway respectable and you did a fantastic job.
Reply