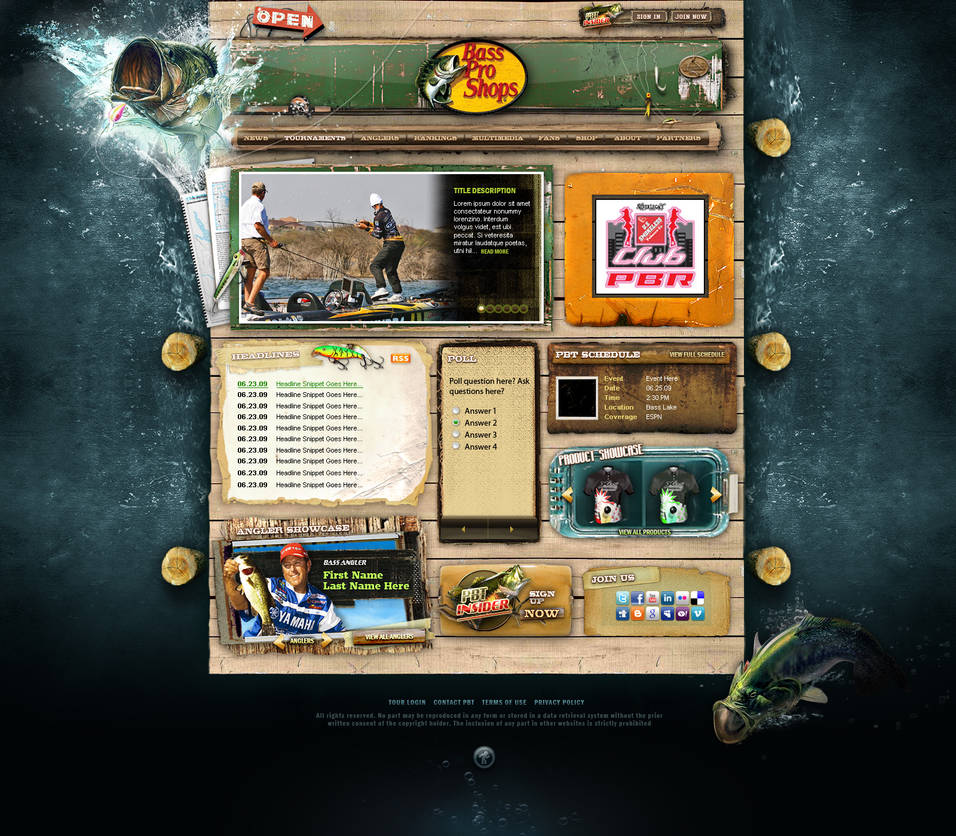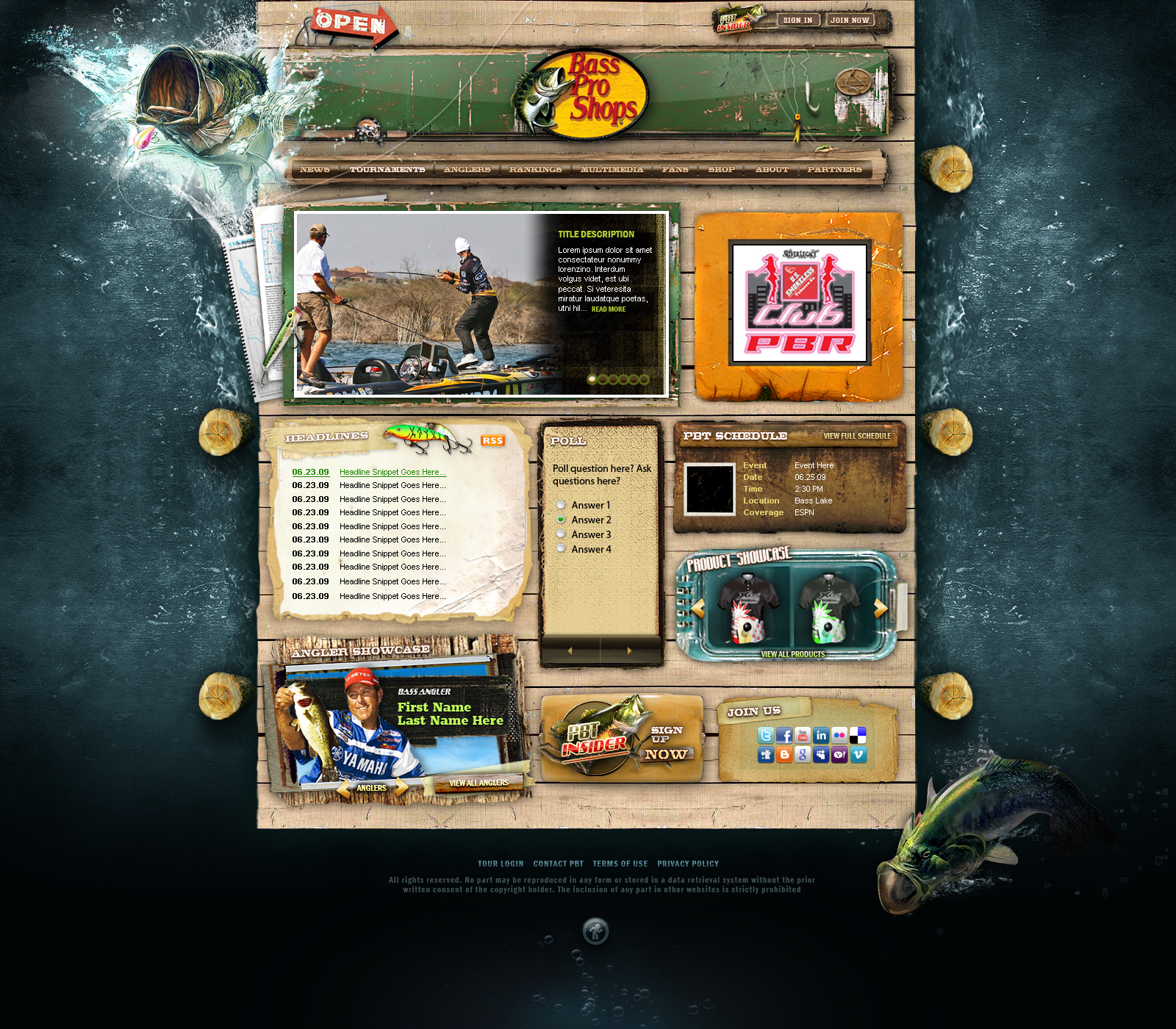 *Edit* In the process of revisions, so will be updating until it's final.
Hybrid design for Pro Bass Tours. They are in the process of getting us a logo, so I threw the Pro Bass Shop logo in there for substitution until we get a logo.
The bass in the top left corner was taken from
[link]
- I didn't see any liscense to use it, so I hope that's ok.