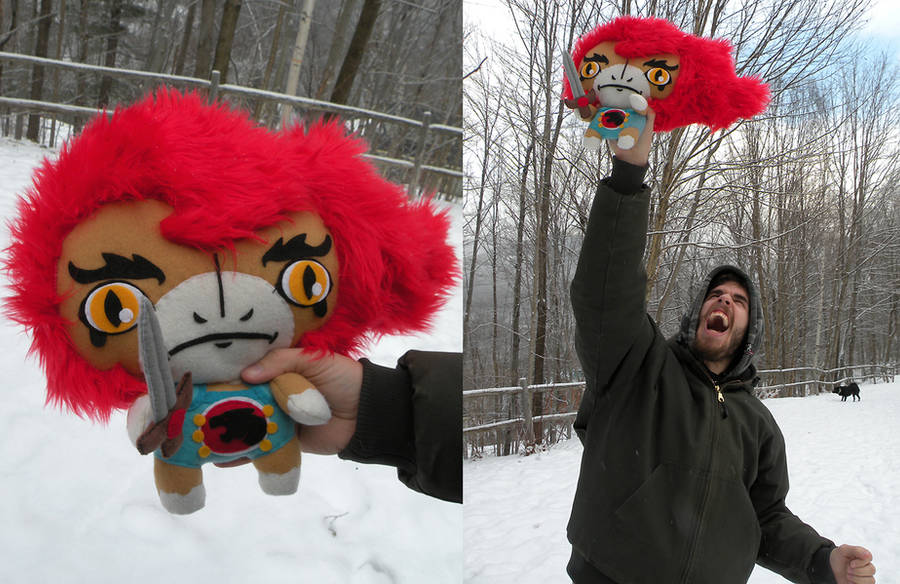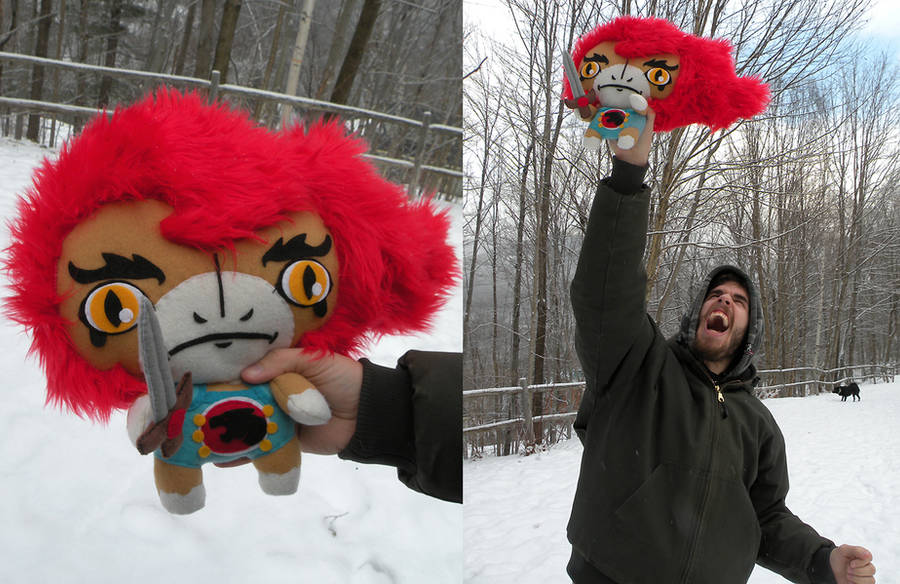 Watch
Thundercats are on the move,
Thundercats are loose!
Feel the magic, hear the roar,
Thundercats are loose!
Thunder, Thunder, Thunder, ThunderCATS!!
Liono stands at about 15 inches tall, 17 inches across with his long, sweeping hair.
His arms are jointed, and he has a tiny Sword of Omen's that is Velcro-attached to his paw.
Liono was mostly hand-sewn, partially machine-sewn.
Was about 4 days of work, but so worth it.
This guy was made for the COOL KIDS NEVER DIE show, but I am offering remade versions of him up on my shop!
SHOP.
|
TWITTER.
Daily Deviation
Given 2010-02-03
The suggester said: "When I logged into deviantART today I came across =
loveandasandwich
's
Thundercats HOOOAAHHHH
plushie and was instantly transported back to my childhood. Seeing as I am of the older crowd in the majority of deviants, I remembered sitting around fondly in my Smurf sleeping bag eating carrots and watching Thundercats with my dad. This rendition of Liono from the series is both adorable and very well crafted. All of her plushies are wonderful but this struck a special cord in my heart. Snarf." (
Suggested by egyptianruin and Featured by MyntKat
)