EVERYONE CAN JOIN! This group gives love and appreciation to all art types and skills! Join requests are automatically accepted.

IMPORTANT RULES FOR SUBMISSIONS:

ALL FORMS OF ART AND SKILL-LEVELS ARE ACCEPTED. So don't be afraid to show your talents, because you all have them!



Please submit to the right folder! Favorites are for future contest winners and for monthly favorites! If you don't know where to submit, please don't hesitate to ask


About the monthly favorite folder In this folder, each person can only submit once a month so choose your best. Near the end of each month, a journal will be made in which all of the month's submissions will be put to a vote. So all our wonderful members can participate in the activity

Then the submission with the most votes will be put into the group's favorites forever and the creator of it will receive a big feature in the group! So we hope to see your creations there soon!



Don't forget to put a mature filter on your submission if it's necesary.

If you have any questions or suggestions for new folders, feel free to note the group!


Be kind to your fellow members! Our name is Love-For-All-Art for a reason.



For more general group information, go here--> fav.me/d5xslsb

Contact Us

Founders:



ZerutoKaZe



Hello there



My name is Alanise and I'm from Puerto Rico. I speak both Spanish and English so feel free to contact me with any questions, suggestions, for advice, or simply to talk, in any of those two languages.

I'm a hobbyist and dabble in any type of Art that I can. If you want to donate to the group then my profile is the place to go! All those points will be used solely for this group!

AllMusicMelody

Hi darlings~



I'm from the US and please call me Melody or Melo!!! I don't submit often to here but when I do, it's always photography! <3 Most of the time I spent on dA is for this group, so if you have any questions then I'd be happy to help!

Don't forget to spread the love.

Etsuko-Hime

Hello! My name is Ina, im a traditional artist (I draw, make jewellery, clay things, cards etc.) but i love all forms of art XD im so lucky that im one of the admins of this group, feel free to ask me anything!

Contact Each Other

Commissioners: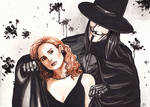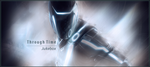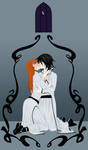 If you'd like to be added here and be featured in a journal as a commissioner, feel free to note us! Information on what to do here -> fav.me/d5xslsb