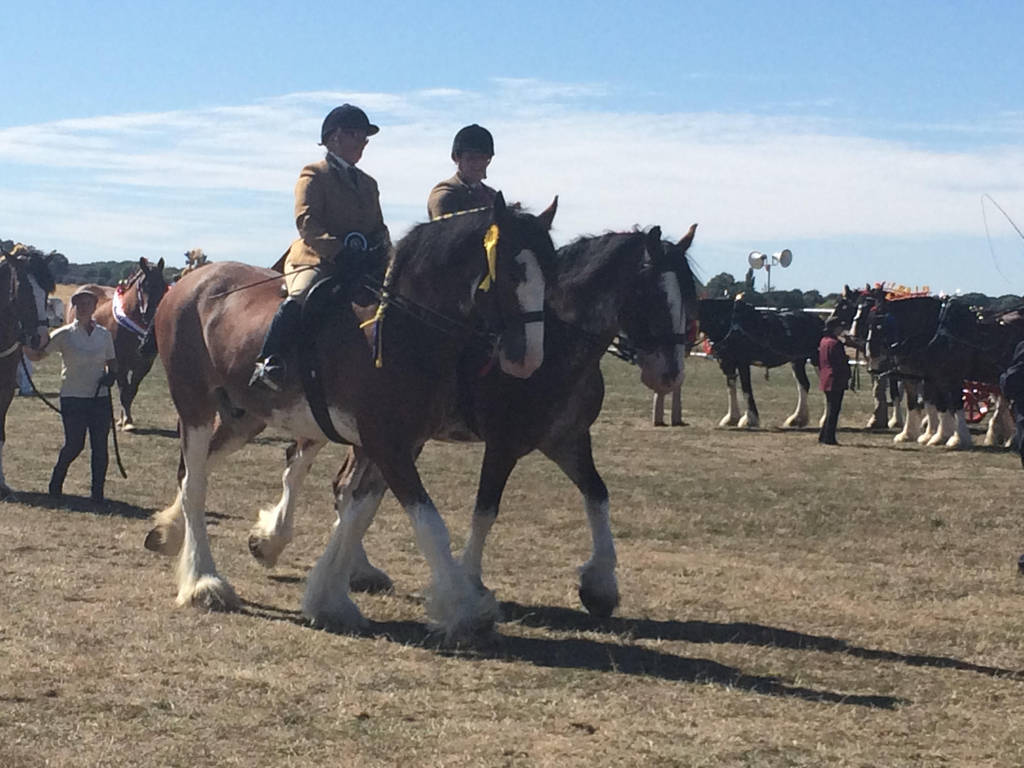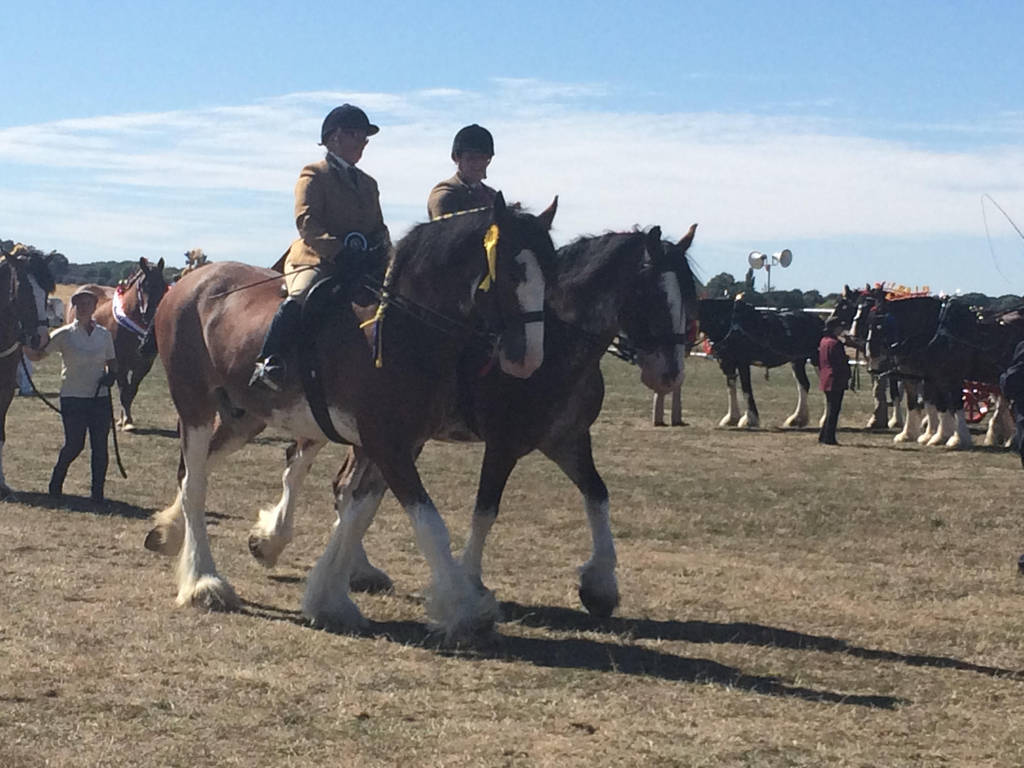 Watch
Two Clydesdale Heavy/Draft horses at a show in Essex UK.
I thought this would be a good reference picture for people drawing war horses, destriers or very thick set unicorns.
Let me know what you make if you use this photo for reference,as I am interested.

yus, it's nice to see drafts undersaddle instead of always in harness .u.

-sora
Reply

I took a lot of photos of the ridden classes for my own references.
Reply

Reply

Gorgeous the big ones are cute.
Reply

There were several lovely girls and boys in this class, these are just the first and second placed one in the winners' parade at the end
Reply

Oh my, what lovely horses! And the riders look like they're "on top of the world". I love their fluffy feet!

Reply