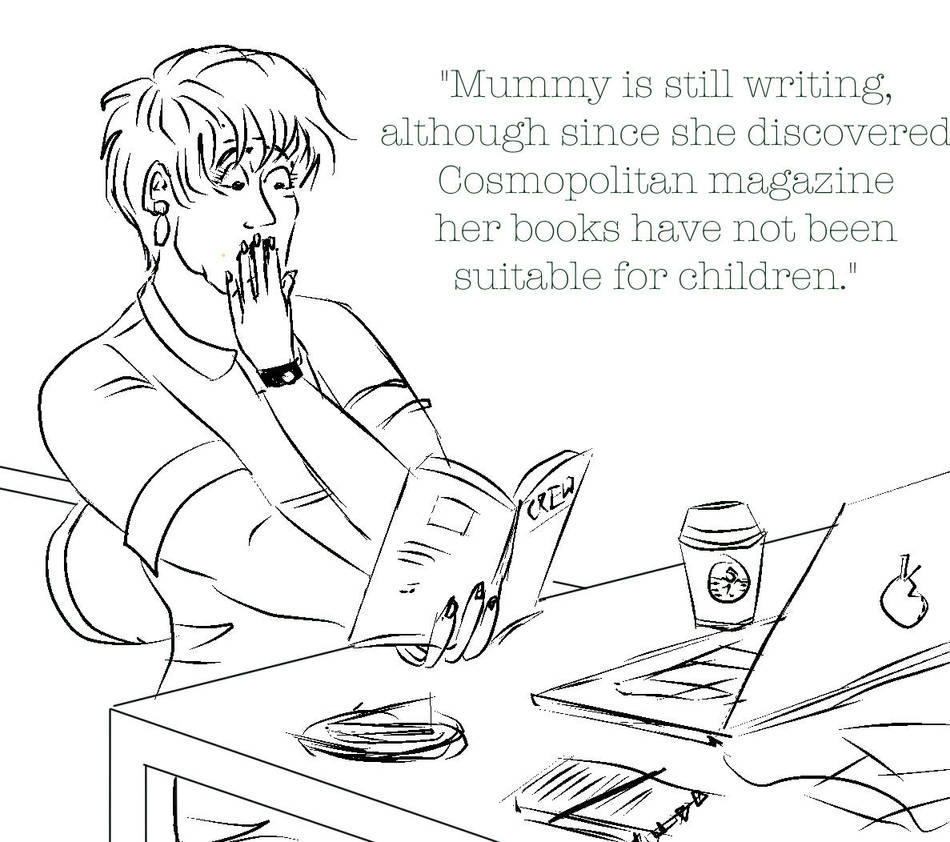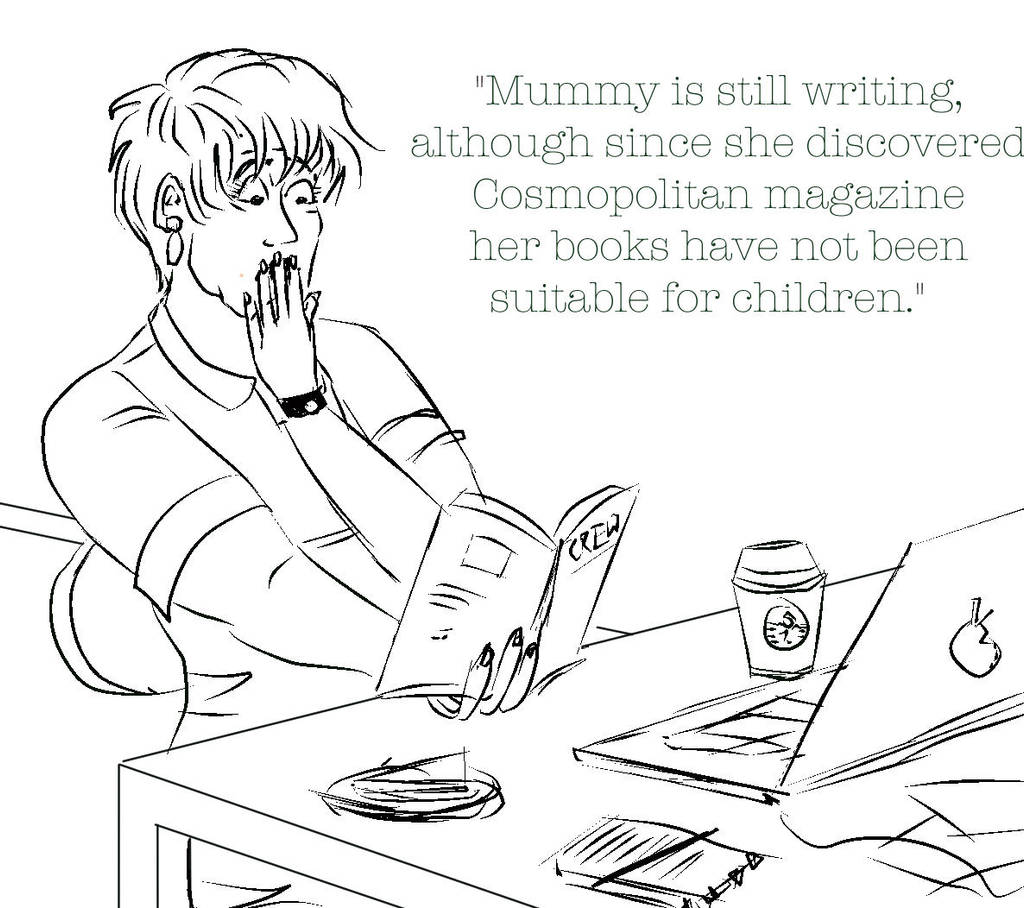 Watch
Illustration for a story by Sue Howes called 'Life Begins'
Jill Crew's Mummy is an author. She used to write childrens' books but has branched out.
Jill is taking time out of her lunch break in the office to read Mummy's latest offering!

Heh, ah yes, our tastes have matured a bit.

Adult romance can be fun to read (and write) if it's done with a sense of humor.

I have managed to encounter a few works where I thought "I'm not old enough to read this!" and put it down. My mother did that with the Game of Thrones series. She read all of book one, skimmed book two, then took the whole lot of them to the donation center.

Reply

I am sorry, I haven't read or watched Game of thrones.
Shocking I know.
Reply

Actually that's a good thing! Mom is sorry she read any of it, and wouldn't hear of watching the TV series based on it. Alas, there is no "delete" function for getting a bad image out of our memories.

Reply

Reply

Thank you. The Character Jill is from a series of children's books written in the 50s and Sue Howes is writing a sequel where Jill is 40 and all grown up.
Reply