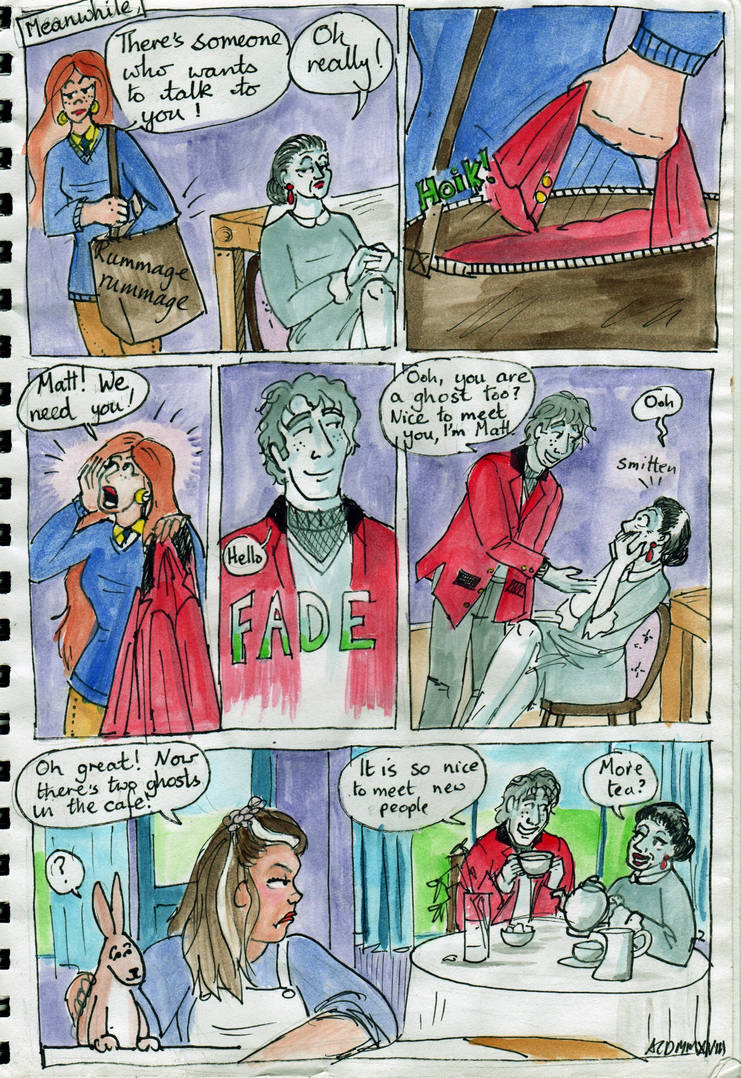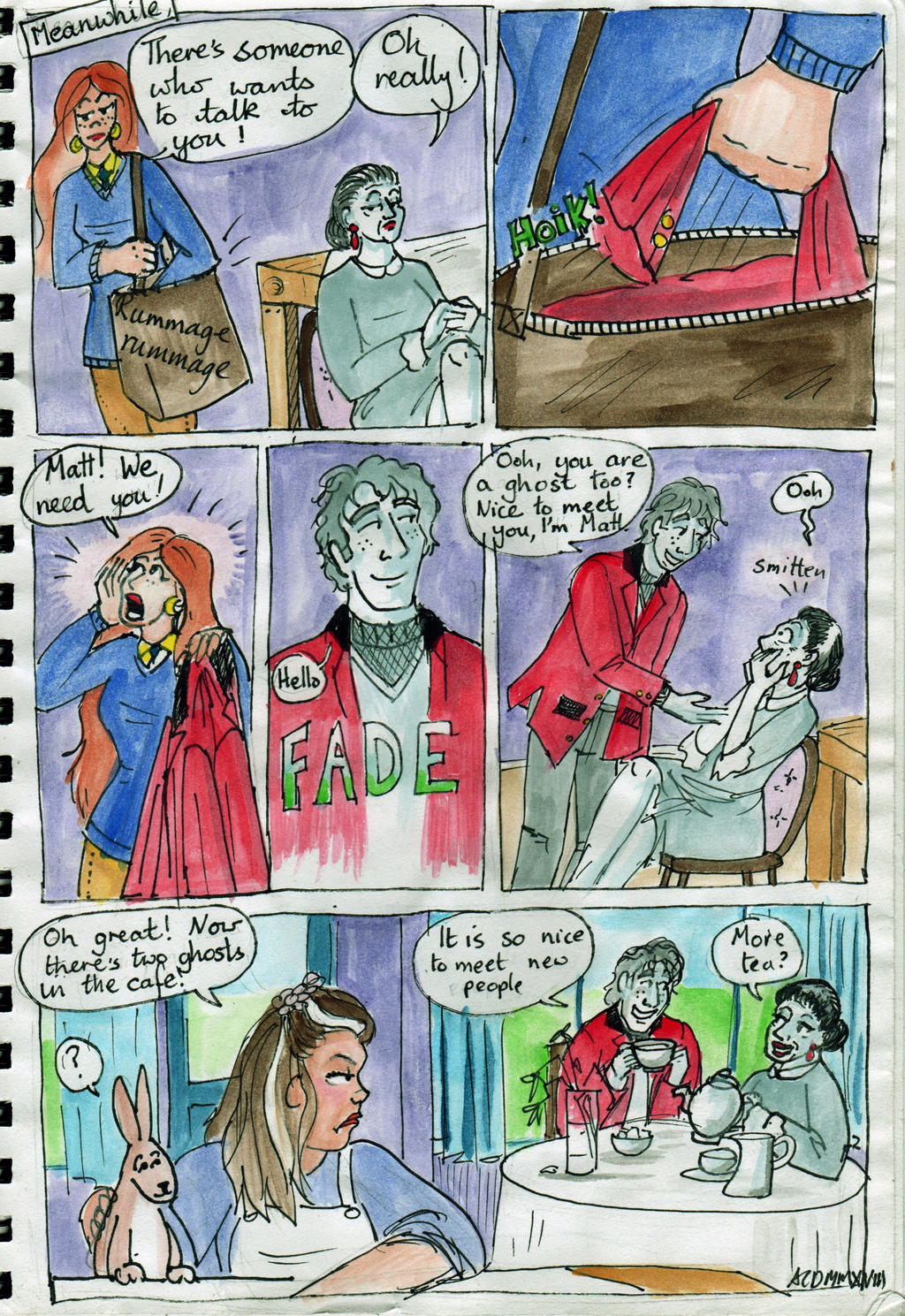 Watch
Following on from this
fav.me/dch8220
Khi attempts to sort things out,
Matt is his usual charming self and Granny is smitten.
Drawn with a propelling pencil on shockingly bad cartridge paper,
Inked with Pitt pens
coloured in water colour and scanned.
No references used


Awww I'm glad Granny and Matt have company in each other

Reply

Ha-ha!! Yes, now there are two ghosts in the cafe! Which means there may be two ghosts at Havillands soon.

Reply

Are all these comics connected in one story?
Reply

Yes, the ongoing misadventures of the staff of Havillands Stables. It started on my website many years ago
www.havillands.co.uk/comic/ind…
and transplanted itself to DA in 2010.
Reply