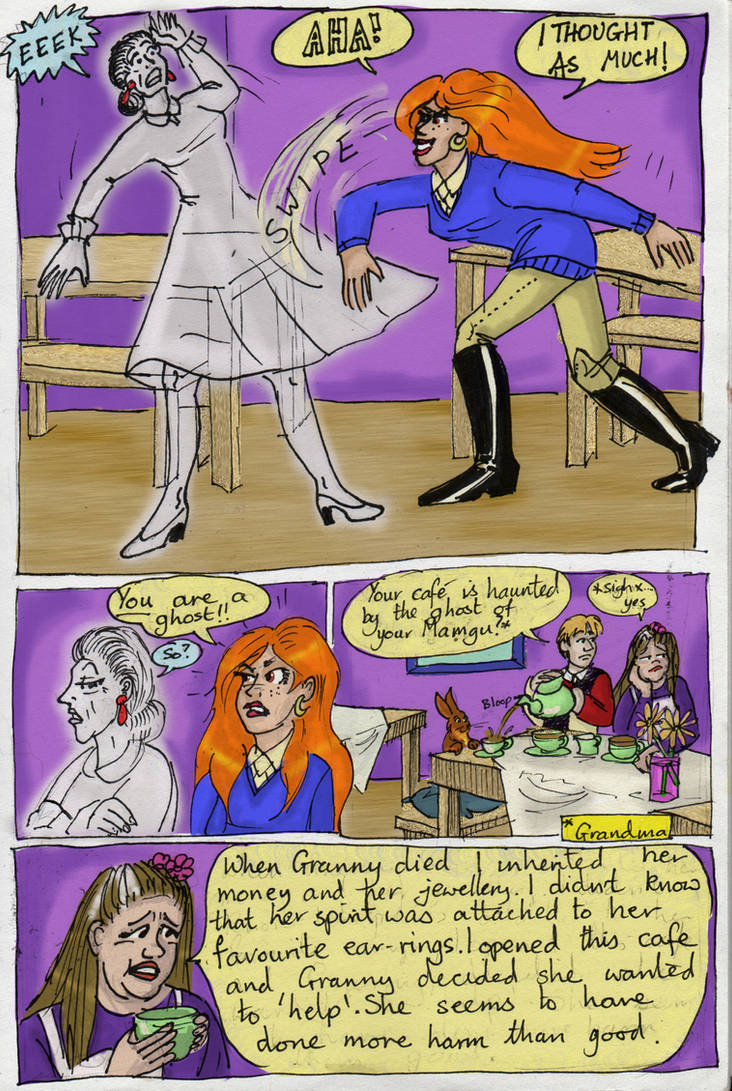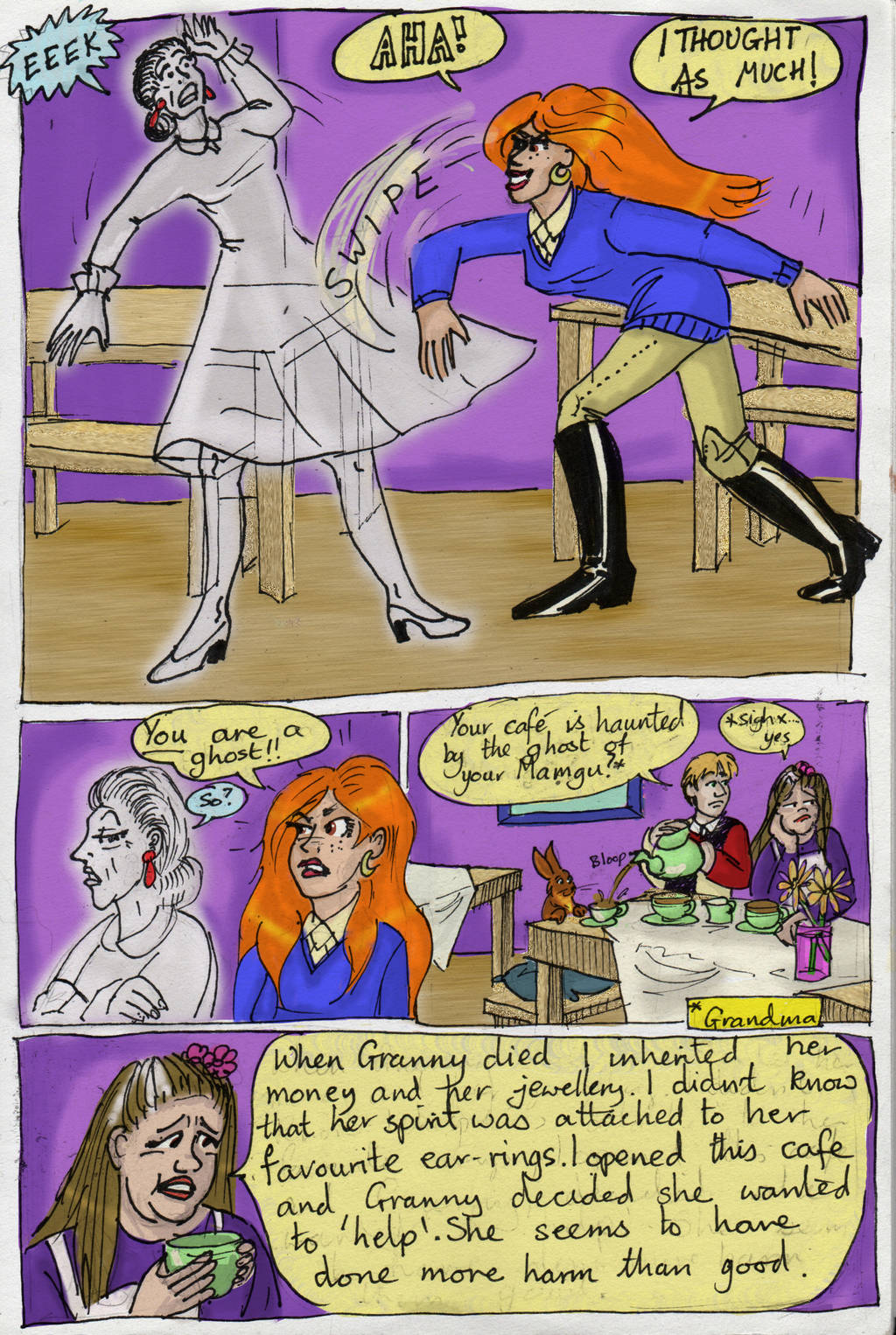 Watch
Continuing on from this
fav.me/dc8twb4
Khi acts on impulse, (so what's new?)
Granny is temporarily perturbed (But only temporarily)
Gareth is a shoulder to cry on (good Lad)
and the cafe owner explains the situation. (Haunted tea room!)
Bunny is just waiting for his share of the tea.
Drawn on cartridge paper with a propelling pencil ( lovingly known as "Weapon Of Choice II")
Inked with Pitt Pens by Faber,
Coloured in Pixelmator
The next bit
fav.me/dcq3j5k

This is pretty interesting
Reply

Thank you, I need to hurry up and finish this sorry tale though, I ought to get back to drawing horses.
Reply

Do you ever go horseback riding or something, or do you just love horses?

Come to think of it, my neighbors have a whole stable and everything with 7 horses.

So is it just an interest?
Reply

I love horses, I used to ride but I had a bad accident about 16 years ago which damaged my back. I can't ride any more but I still love horses, so I draw and collect models now instead of riding.
Reply

Aw that's a shame.
I think I'll make horse characters in my next film project
You know

Reply

Reply

Aww, Granny just wants to help! They just need to advertise to the Harry Potter fans

Khi has "forward momentum" as they say.

Reply