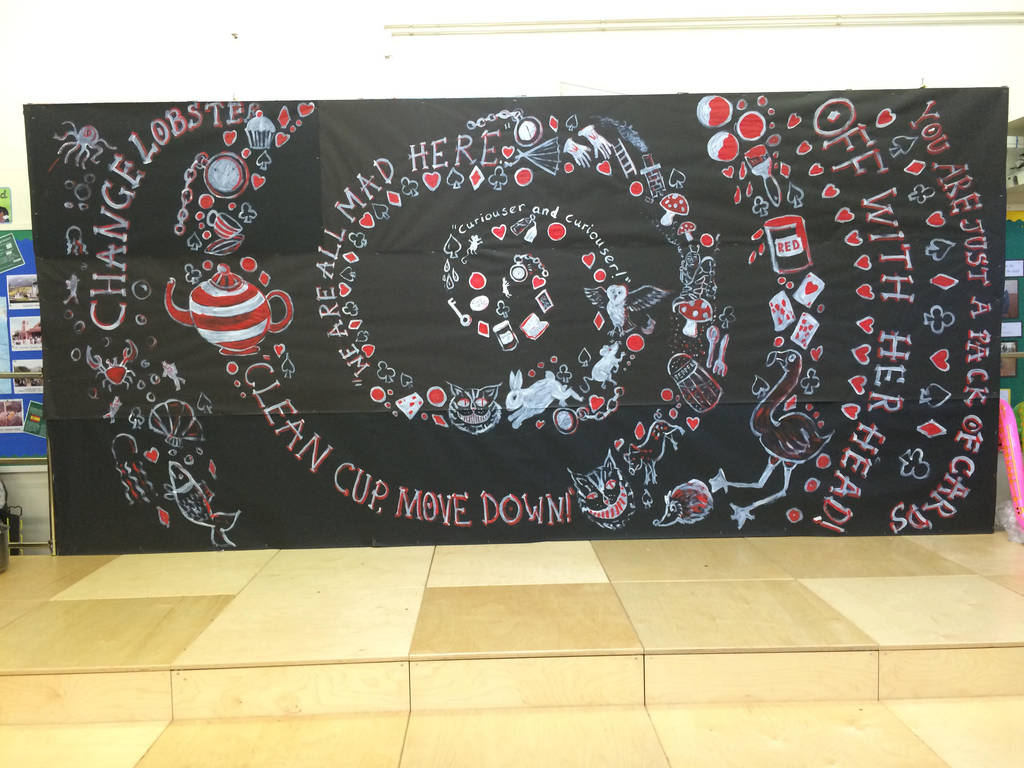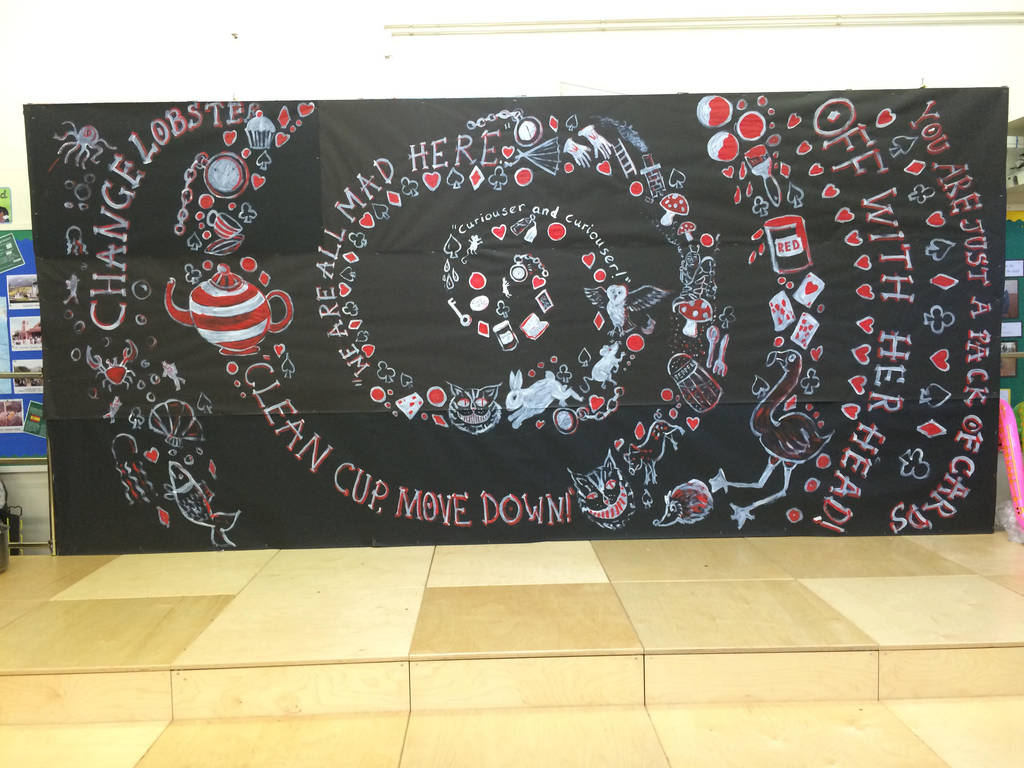 Watch
Hand painted background for a Primary school production of 'Alice In Wonderland'
Red and white acrylic paint on black poster paper.
fine detail in black sharpie marker.

Reply

Reply

No problem, when you have more pictures of stage work, performances, costumes, makeup or whatever theatrical, feel free to submit them to our group.
Reply

Reply

Reply

Thank you, I paint the backdrop for the play every year, this one took me about a week and a half of evenings to do after my class had been dismissed.
Reply