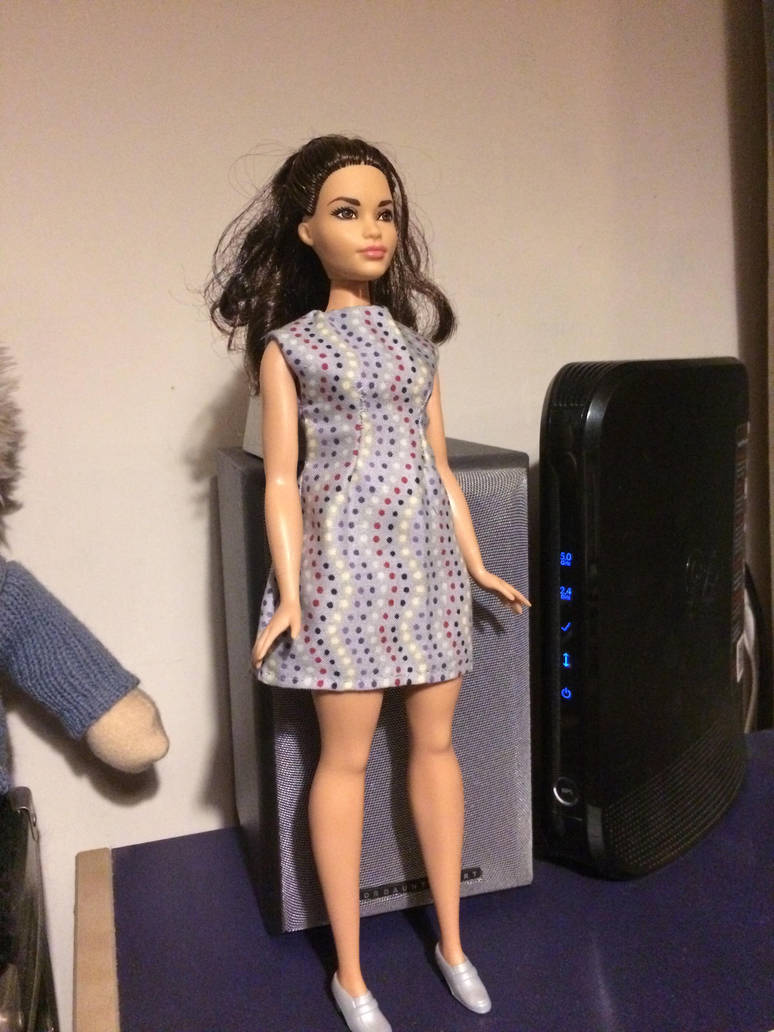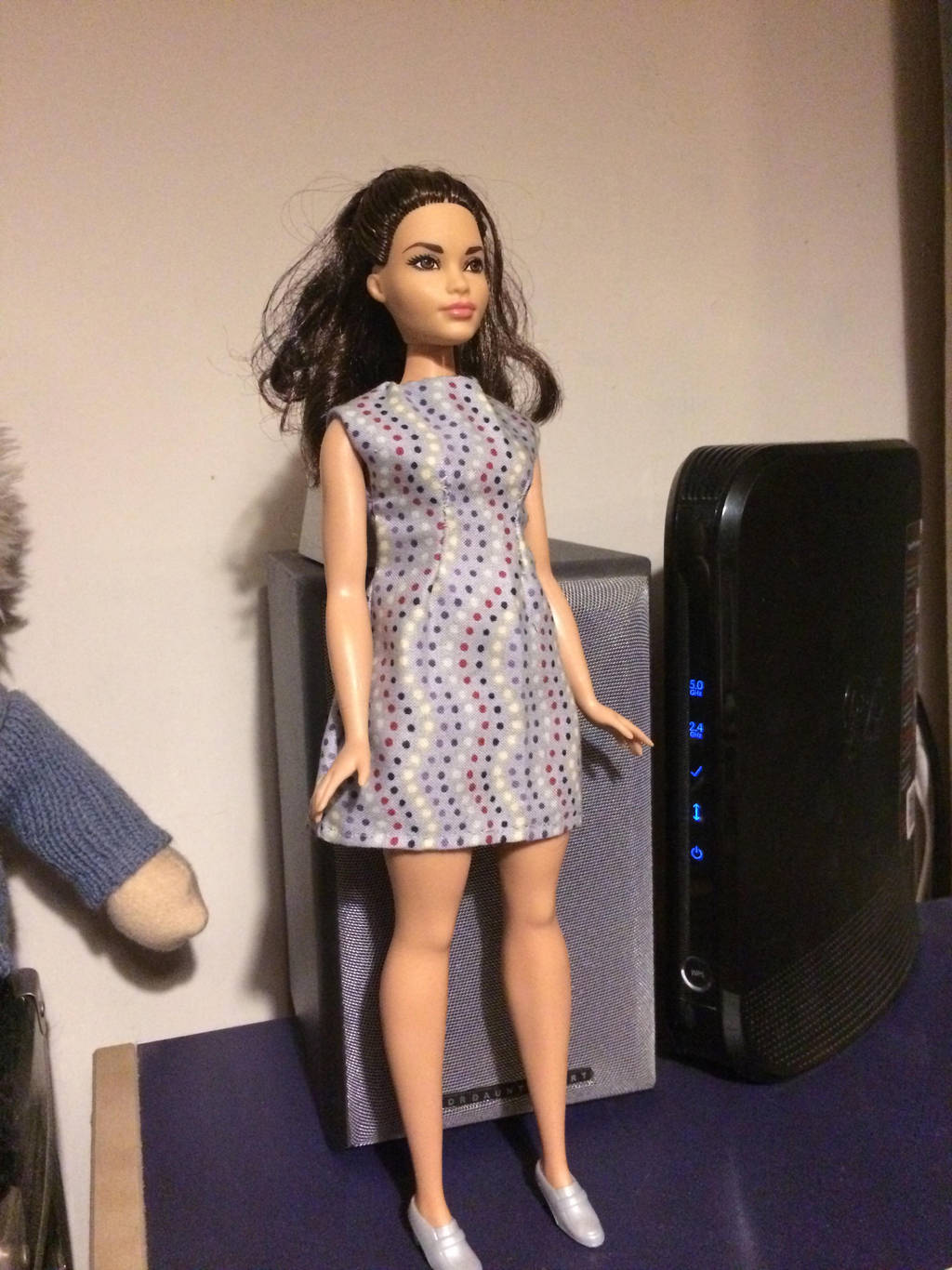 Watch
A dress for Katerina my curvy Barbie.
I used the pattern from 'Sewing Clothes for Barbie' by Annabel Benilan.
The book has patterns for all the new body types. I am pleased with how this came out.
Finally Katerina can have a wardrobe of clothes to wear.

Oh very cute!! It makes me think of the 60's go-go dresses (she'd just need the boots to go with the adorable dress).

Reply

I love it! I'm learning how to make doll dresses too!

Reply

Reply

She is named after my Great Grandmother.

Reply

Oh!, so beautiful!
A lot of my female German ancestors were named Katarine

, and when they moved to America they followed the tradition calling the girls Catalina, the Castillan version for Katarine.
She must feel really honored in Heaven right now

!
Reply

Katarina Massara was Italian, I never got to meet her, she died before I was born.
Reply

From Italy!
I´ve read a lot about the Roman Empire, the Saints, and more stuff about such an amazing country!
I´ve always wanted to know Italy.
Some relatives from and old Italian lady who used to be our neighbor brought me a keychain from Rome, and also the nuns from my elementay school used to bring us Mary´s medals from the Vatican I still keep. I´ve also always liked gladiators´stuff nad love drawing them.
I didn´t want to die before knowing the Coliseum, but I guess it´s a distant dream. One of my female cousins who used to be one of my best childhood friends went there in 2016. She brought souvenirs for almost the whole family, but she got distant and I felt sad she didn´t consider me, as I still remember of her

My neighbor´s parents were from a little village called Palmira.
Here in the city where I live the Italian community is very large.
Where was she from there in

?
Reply

My Father's family is originally from Piedmont in Italy.

My Great Grandparents emigrated to England in the early 20th century. When their children were born they were sent back to Italy to go to school and then returned to England at the age of 12 or so. My Grandad did this, but some of his sisters returned to Italy and stayed there.
Grandad worked in Hotels in London and Gibratar before the war. When War broke out he had to return to England. He was in the British army during the war but had to stay in the country (Italy was one of Germany's allies) so he worked in catering, making meals for soldiers.
He was based in Sheffield in the North of England and he met my Grandma there, she was working in a hotel. They got married, and my Dad was born.
After the War, he returned to Hotel work and became the manager of several hotels.
Sadly he died in 1983 when I was 13.
Reply

What an amazing story!
I´m really glad they had a happy life together then!
You could wite your testimony, I do believe you´re an amazing writter!
Yes, I know that horible story. Since I was a little child I was taught about the Global Wars. We have books and home, and dad always used to tell me about them, before at the elementary´s, where I also studied them. So I know what kind of monsters were Hitler (despite I still think he was a great painter), Mussolini and General Franco, from Spain. That guy made my great gandparents escape to America in a ship. He wanted to kill them, and that´s the reason why they had to left their dear Vasconia

When they arrived here, they settled in the Chilean countryside (so beautiful, as in Europe), and went on with a similar life as the one they had in Spain, but I guess nothing would be the same for them. That´s my family by mom´s side. Bu dad´s I´m also Spaniard, Irish and German, the fact is that we ended up in this desert city (oh!, I love the trees really much

) because of my dad´s job

I´m really glad your grandad was so successful in life, and you could meet him!
Reply

Reply