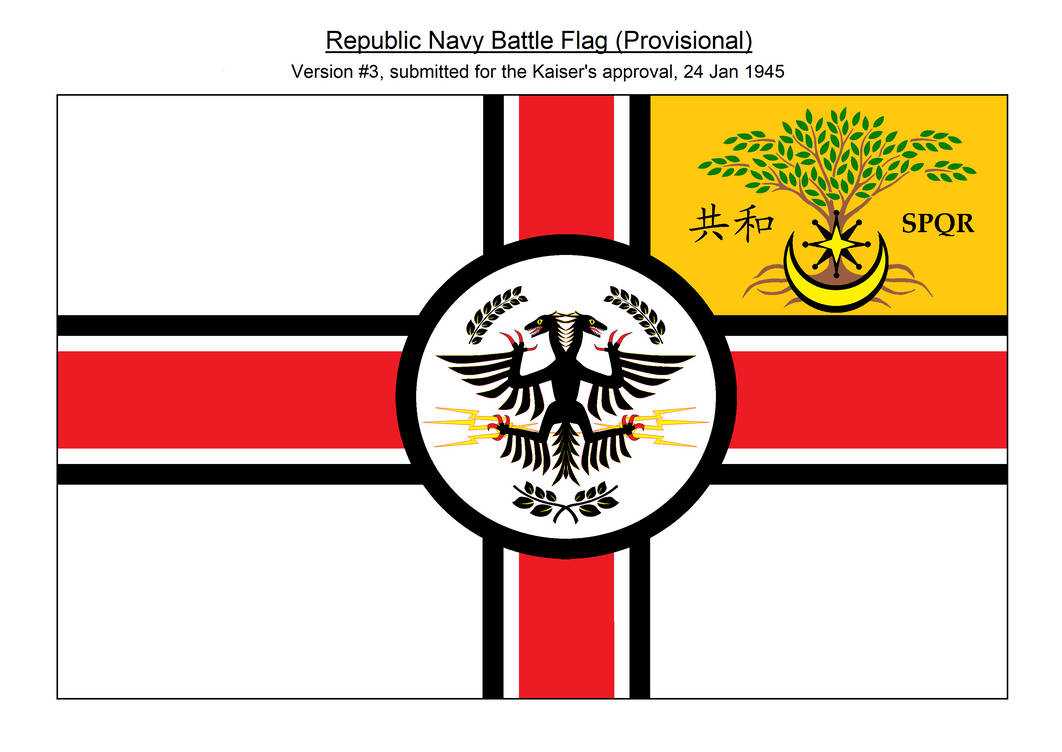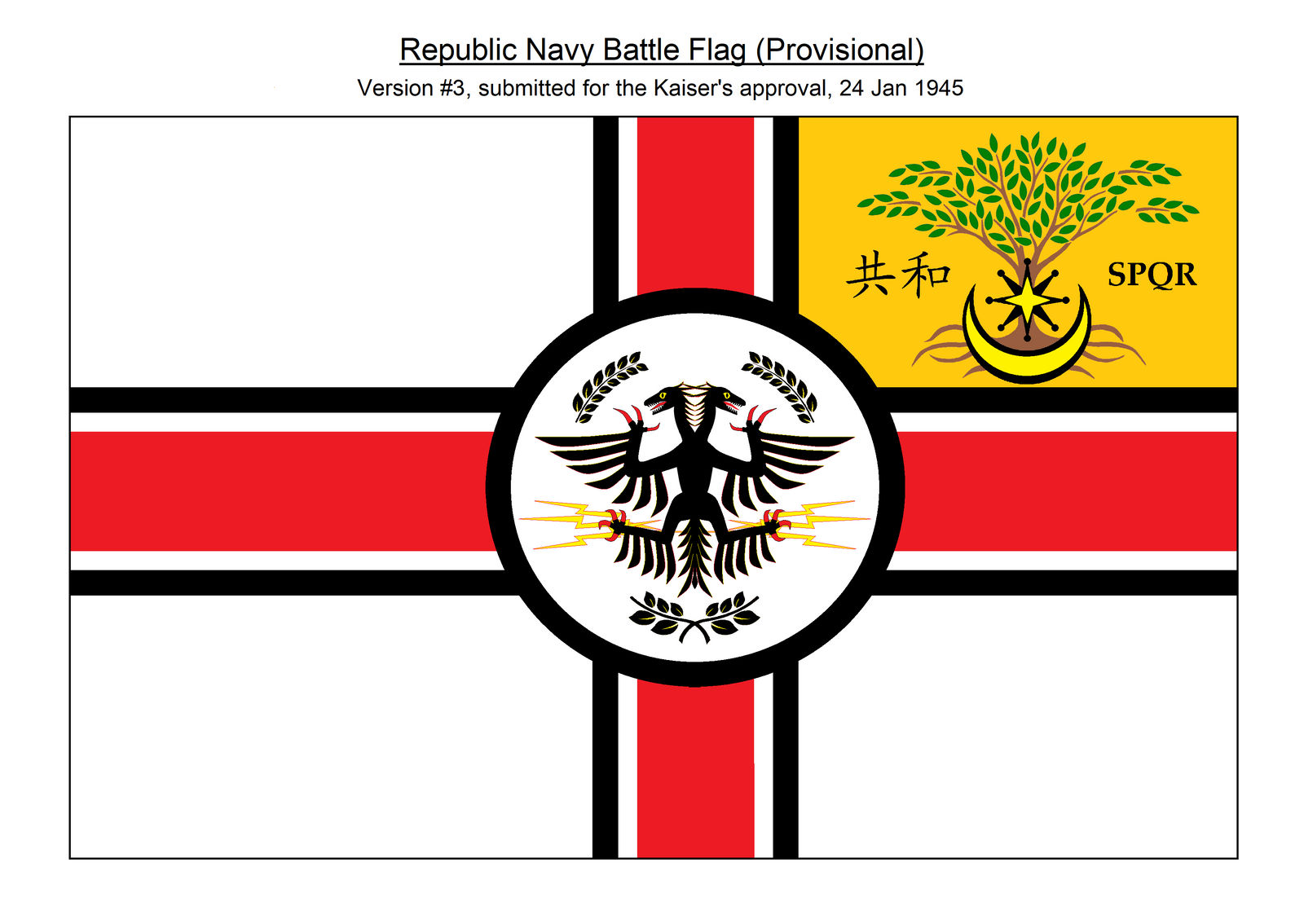 First off, I have to say every design I do referring to the Destroyermen saga is derived, at least in part, from an initial drawing or description by the author, Taylor Anderson. Kudos to an inventive mind. I then bend, fold, spindle & mutilate this inspiration to my own depraved ends.

This is update #1 or v3.1. Minor touches to pick out the claws & lightning bolts.

This is another proposed Republic Navy battle flag, version 3. It is an amalgam of several flag concepts out there, including Pokermind's, Snoplau's, Justin's & my own. The basis is the old Imperial German navy's battle flag. I merged, modified & mangled Snoplau & Justin's bird centerpiece, added Pokermind's SPQR & (hopefully) The Chinese symbols for "Republic" in the yellow field. The Crescent & Star symbol covers several of the groups which may have transferred & they are all under the protective embrace of the Tree. Submitted for the Kaiser's approval, 24 Jan 1945.