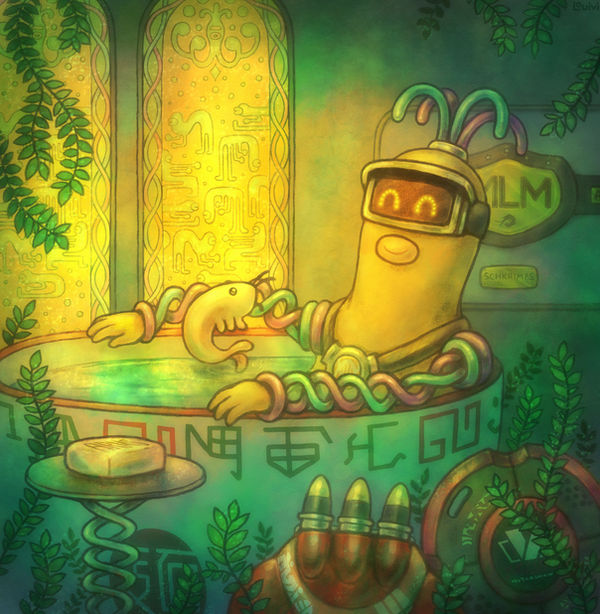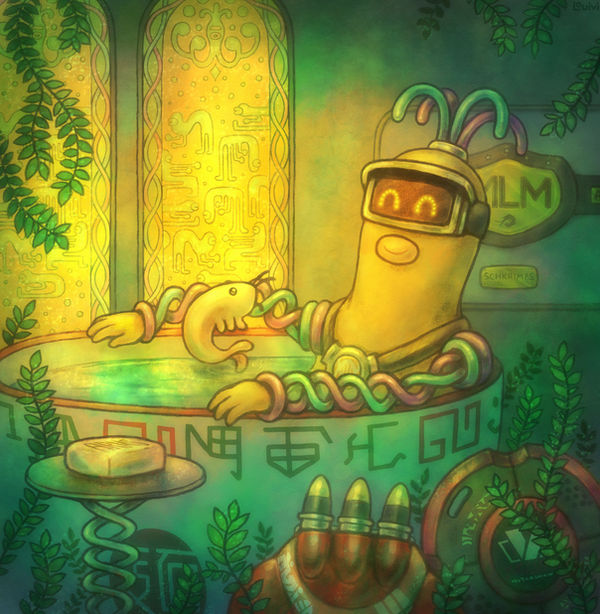 Watch

OMG! your art is so cute!
Reply

Reply

I can really see the effort that was put in this one, as well as the scenario. It's always good to have this kind of break after some rough fight sessions. Maybe not that rough, but still.

(A green, gooey noodle~)
Reply

After a long day of fighting I bet this is where he goes. The designs for the wall and the tub he is in is awesome. Loving the expression on his face. Nice work.
Reply