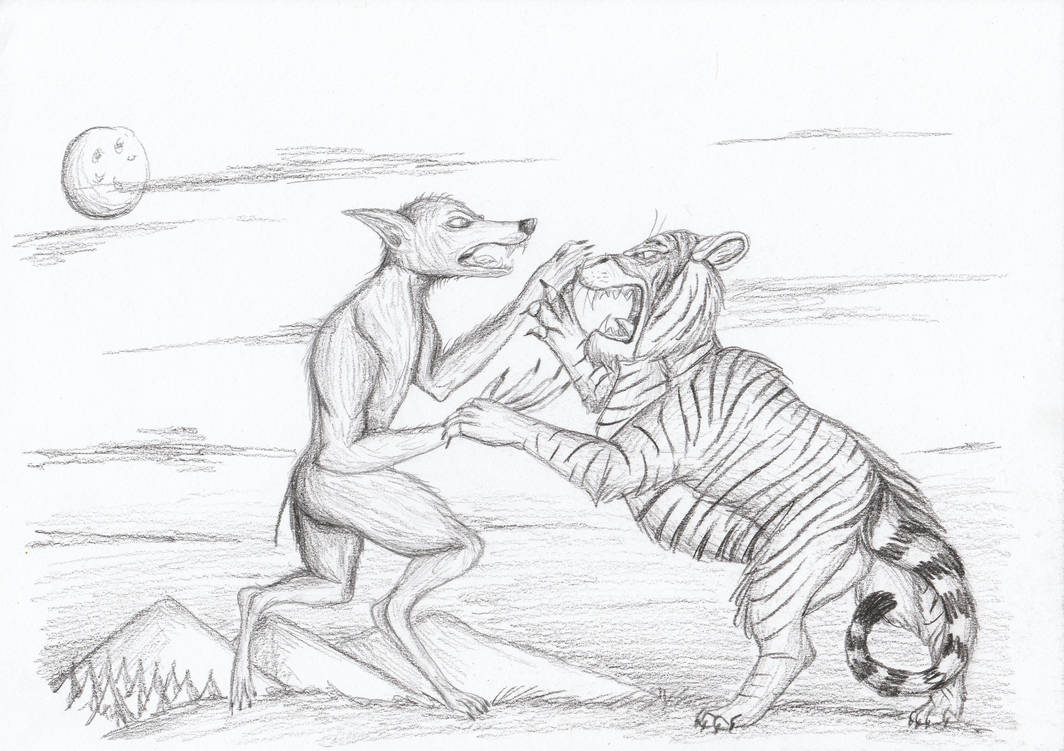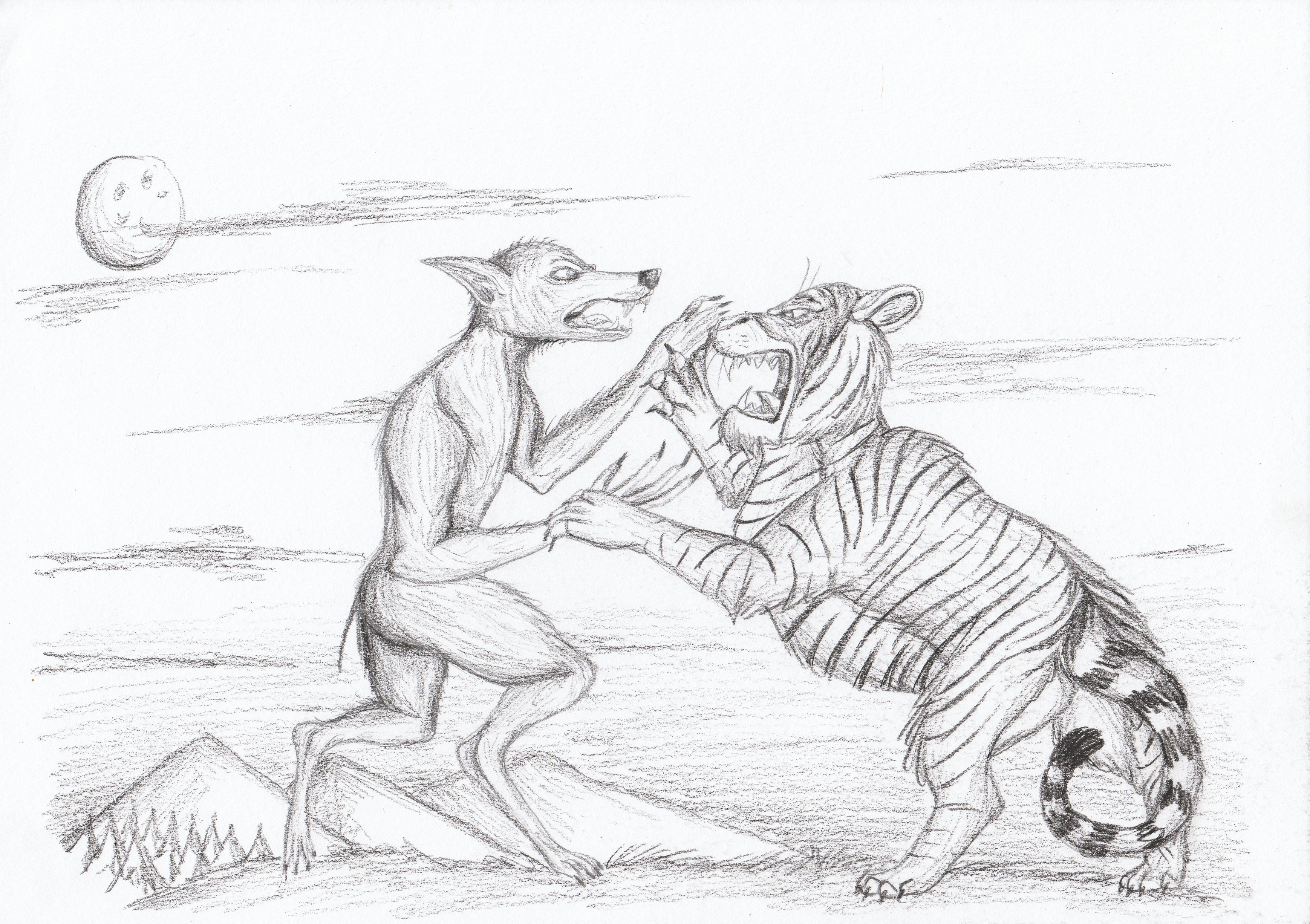 Watch
The werewolf from Harry Potter & the Prisoner of Askaban fighting a tiger that I recreated & am show to you guys. Have any of you guys watched that Harry Potter movie?

Drawn in charcoal pencils.
If anyone wants to commission me please send me a note or email me at louisewhittle@sky.com & I'll discuss it with you.

Please feel free to ask any questions about this or my gallery as long as it's polite.
To keep up to date with my paintings, animations and news please take a look at the links below:

+Google
Pinterest
Twitter
Youtube
Deviantart
Facebook
Instagram

i don't know about the tiger but the werewolf wouldn't be interested...
great picture!!
Reply

Like the werewolf from harry potter!
Reply

Cool!

Reply

Awesome battle.

Reply

Given the average size and weight of a Siberian tiger (4 meters long or 12 feet and 660lbs or 300kgs), combined with the fact they habitually hunt and eat healthy Urusus Bears in Russia (Russian Grizzly) and the size and strength of the Harry Potter Werewolf (not to mention how much damage a mere dog inflicted upon it) that werewolf is screwed!!

A different franchise werewolf like for example the Van Helsing werewolves or the Underworld werewolves would stand a far better chance
Reply

I agree yes thanks for pointing that out.
Reply

That werewolf was one of the smallest and slimmest I've ever seen like the ones from Dog Soldiers and Ginger Snaps

I'd put my money more on bigger, heavier and stronger werewolves like the Van Helsing ones
Reply

Yes I agree they were more fun I liked how they were designed in Van Helsing but I think the reason
they designed the werewolf on Harry Potter like that was to show that werewolf curses are like an illness where a person's not his or herself

for example bipolar where a person feels really good but then soon after he feels really bad & feels like killing himself
Reply

I agree but I still like the Dog Soldiers werewolves. They weren't big or strong like Van Helsing but they were the most intelligent and cunning I've ever seen. Smart as hell.
Reply

The thing I like about the Van Helsing werewolves was that they had different styles to their shapes & looks depending on
the person they transformed from.

Reply

werewolves, tigers, and....no bears
OMY
Reply