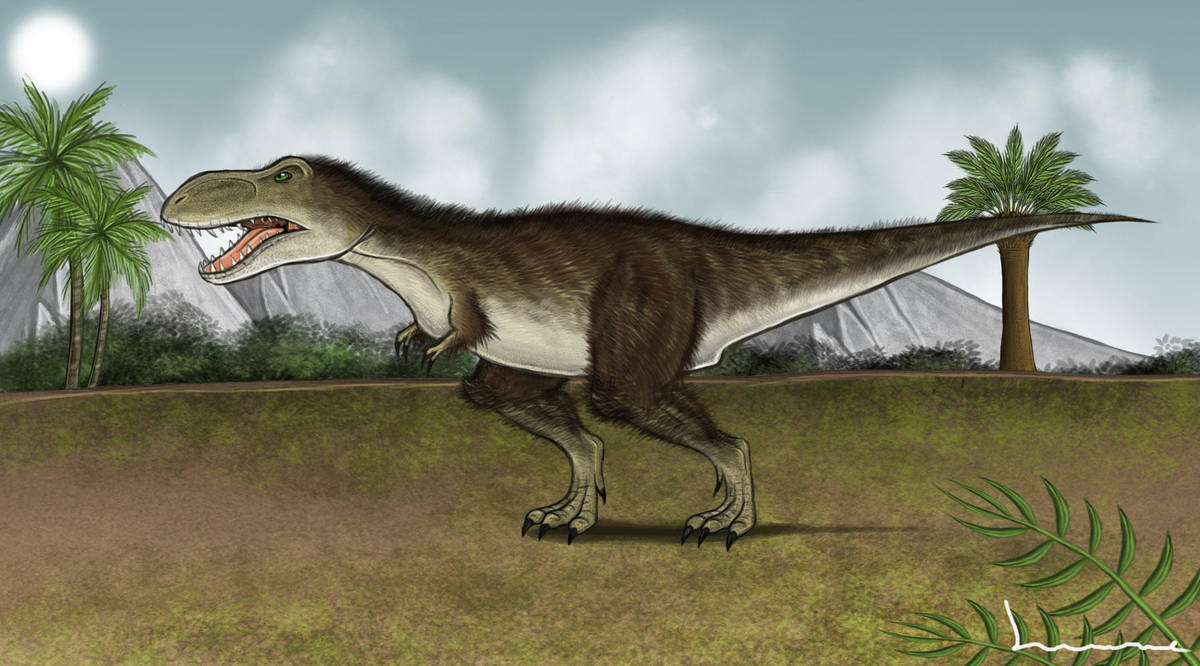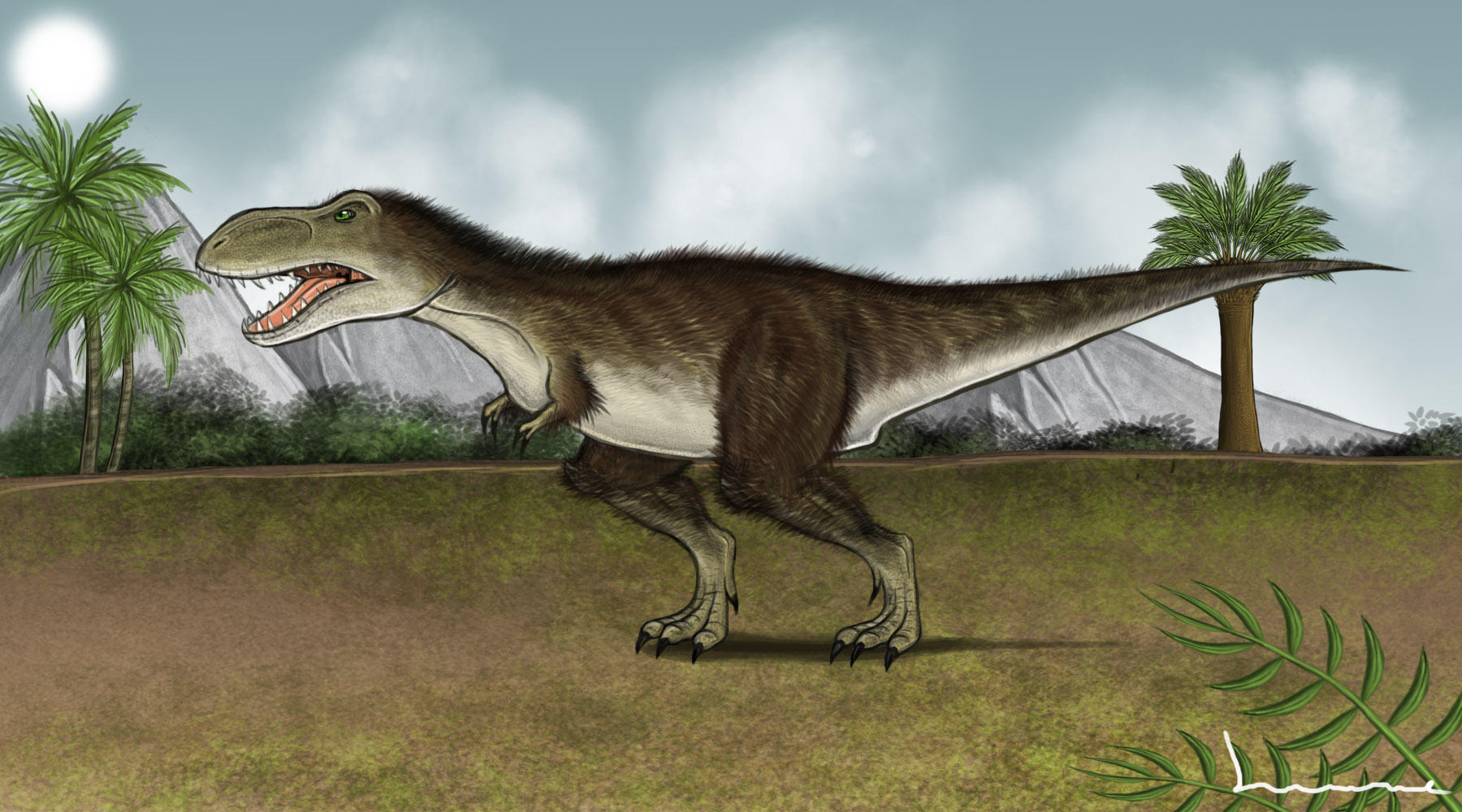 Watch
I thought this time I'd paint T.rex based on what a good friend of mine told me about the facts of these dinosaurs. I know now that T.rex was feathery not scaly. I hope this is a lot better.
Check out my other t.rex art:
________________________________________________________

To check out my other Prehistoric or extinct creatures
CLICK HERE

Painted on Photoshop CS5.
Please feel free to ask any questions about this or my gallery as long as it's polite.
To keep up to date with my paintings, animations and news please take a look at the links below:


Facebook

Deviantart

Twitter

Youtube

Newgrounds

Tumblr

Reply

Reply

Thanks mate. Also thanks for the watch. You have Youtube, Newgrounds or Facebook?
Reply

Reply

Reply

Marvelous.

Reply

Reply

Looks good. I've never seen a T-Rex with feathers.
Reply

Reply

Look at skeletal references when drawing extinct animals (Google Scott Hartman for some great examples), and don't shrink the soft tissue around the fenestrae, it makes it look like it's either starving or doesn't have muscles/internal organs.
Reply

Reply

Reply