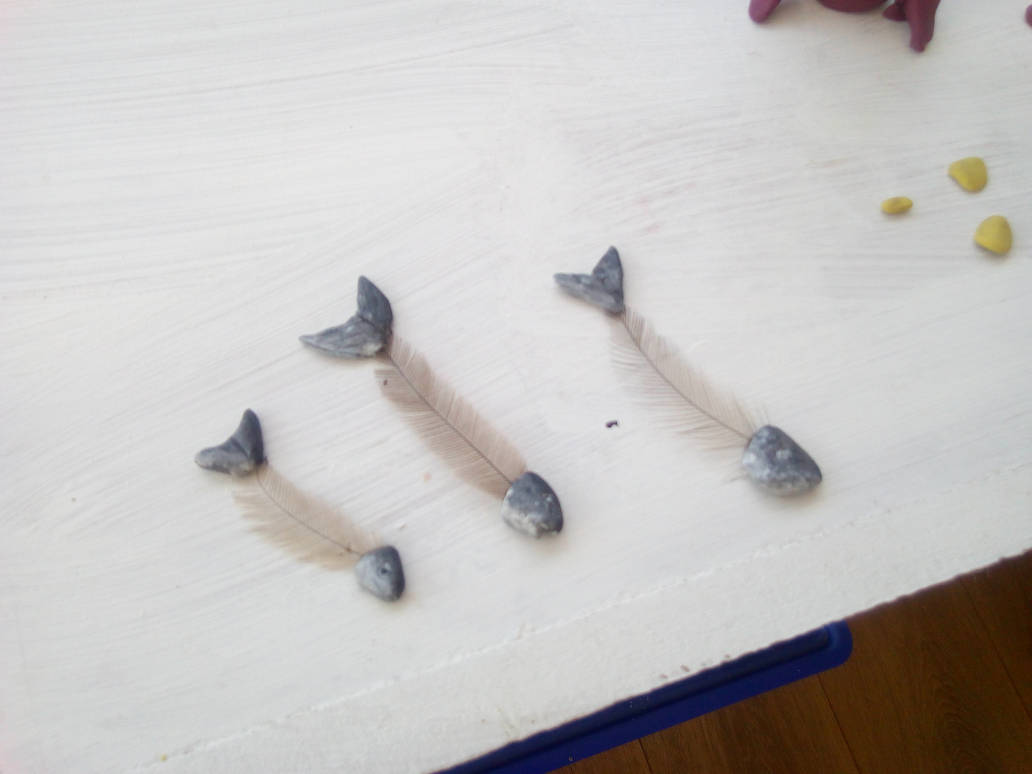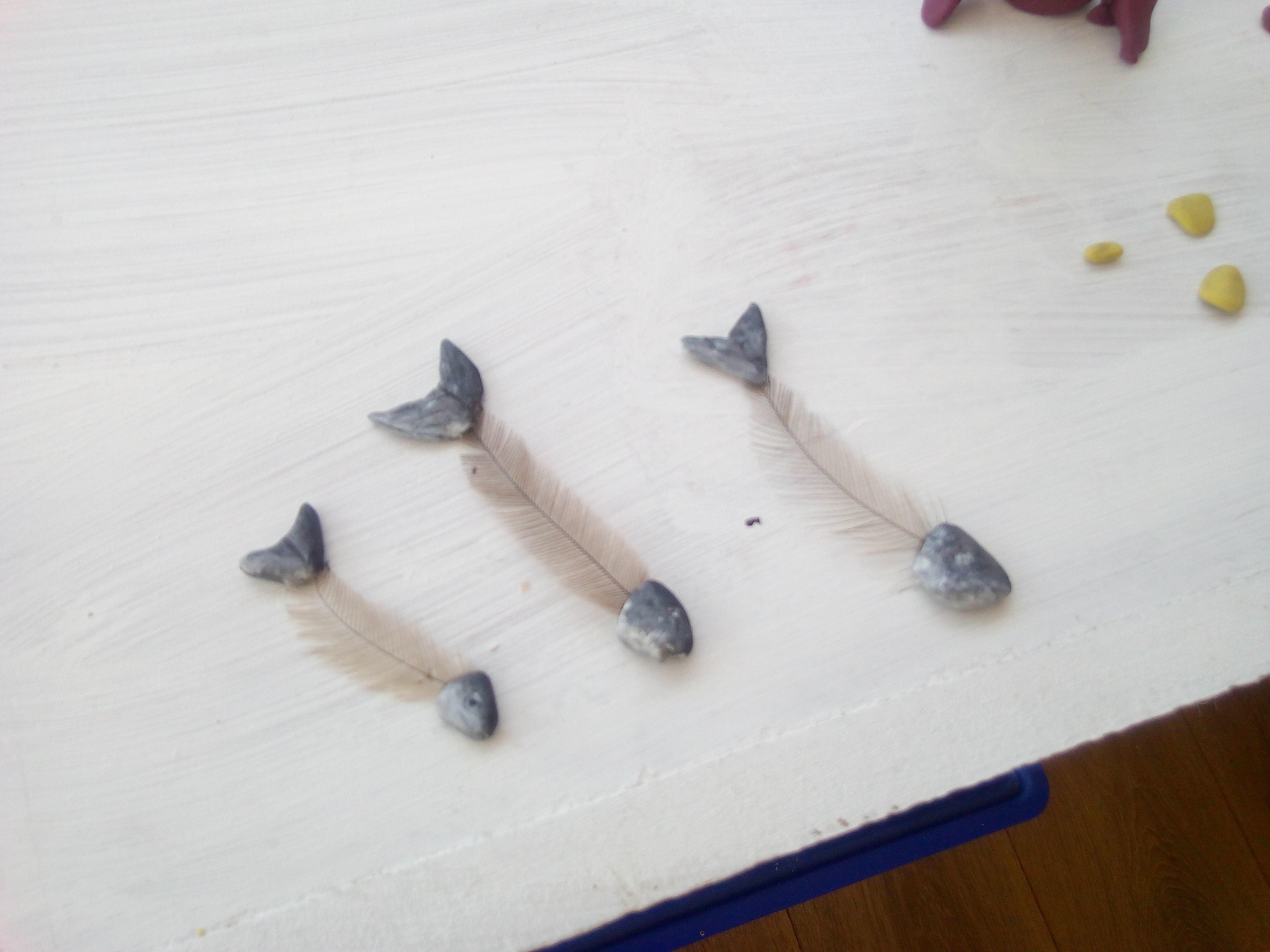 Watch
I was following a tutorial on Youtube about how to make miniature fish bones & imagine my surprise when I saw they used small feathers for it! so what I did instead on mixing plasticin to blend colours I used acrylic paints for my version so this is what you'll see in my Sealion & Friends episodes. Enjoy!
Sculpted with polymer clay & small feathers & painted in acrylics.

If anyone wants to commission me please send me a note or email me at louisewhittle@sky.com & I'll discuss it with you.

Please feel free to ask any questions about this or my gallery as long as it's polite.
To keep up to date with my paintings, animations and news please take a look at the links below:

+Google
Pinterest
Twitter
Youtube
Deviantart
Facebook
Instagram