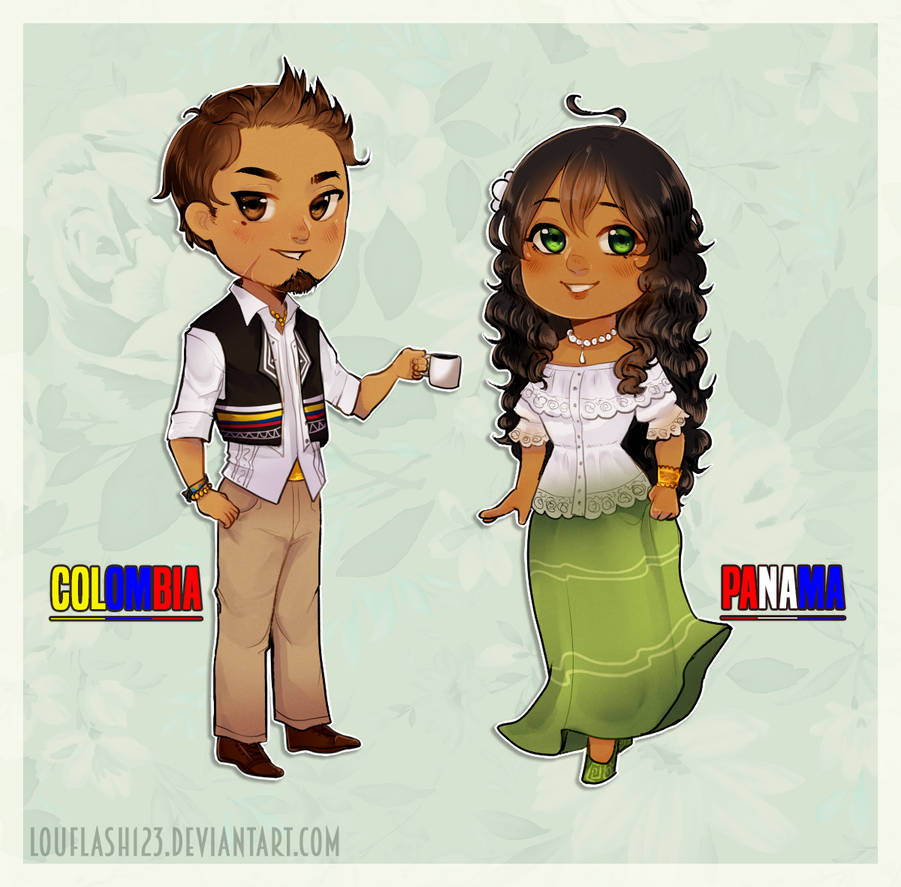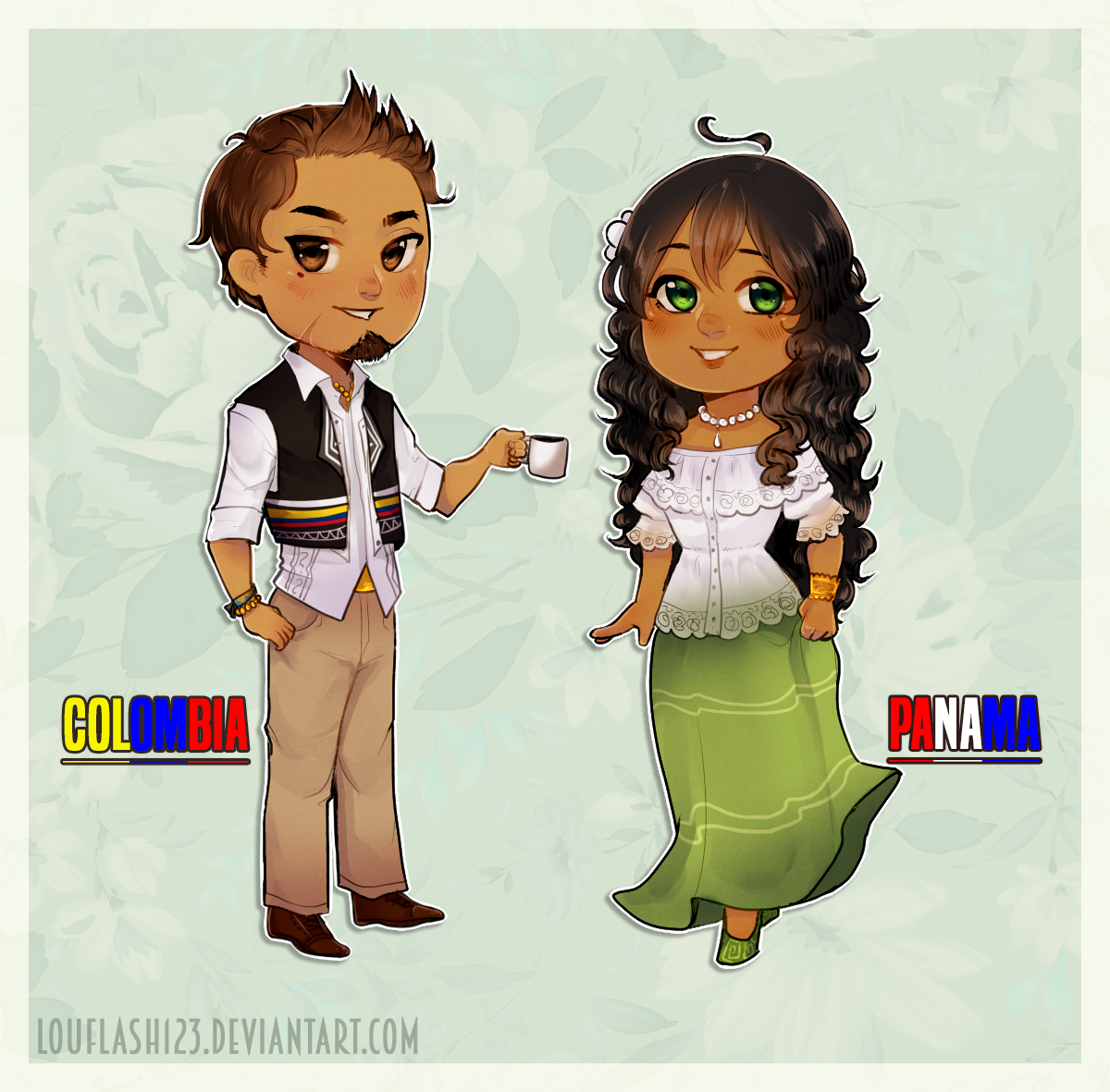 Watch

Me estoy asando del calor que hace en mi ciudad ;_; pero nada me va a impedir terminar mis dibujos! (?) Así que acá está el AT que hice con V-ichi <3 Colombia y Panama son dos OC's preciosos y que de verdad me encantan!
Y por si las dudas acá están los chibis con el fondo transparente:
X
---
Colombia ©
V-ichi
Panama ©
kamillyanna

Están muy tiernos los dos!!! Me encanta como pintás!!!

Reply

LOUUUU AAAAAAAA IM IN LOVE, THIS MADE ME SO HAPPY & i do have to give 8477348834 thanks to vichi for asking you to draw my bb ;;;o;;;
DIEGO LOOKS SO HANDSOME, AS USUAL, dddamn the way you drew his face & details is so lovely aaaaa
my princess looks flawlss ;;o;; EVEN HER CURLS AND HER PATTERNED SHOES, everything looks so earthy and warm in tone im in aweee
i adore this sm this is the best chibi style fmdf <3 <3 THANK YOU DARLING FOR DOING SUCH AN AMAZING JOB !!
Reply

hermoso louuu <333333333333333 ))
Reply

Ya habia coemntado en la foto defb pero aun asi, AAAAHA GRACIASSSSSS ESTA PRECIOSOO ♡
Reply