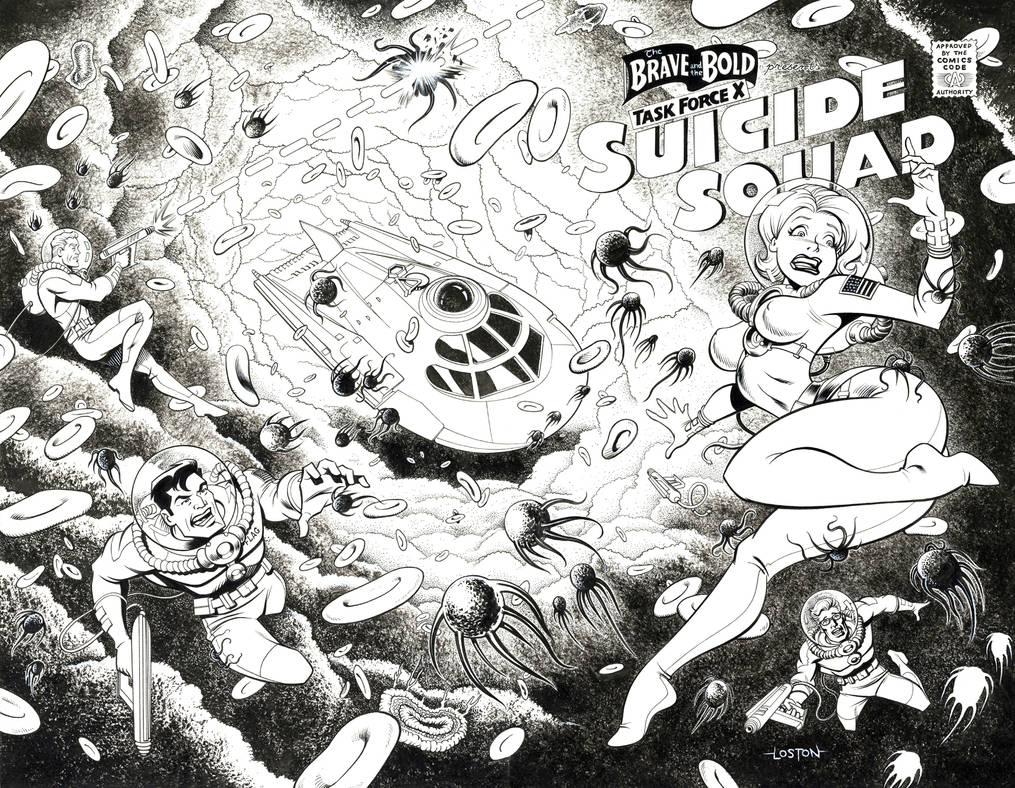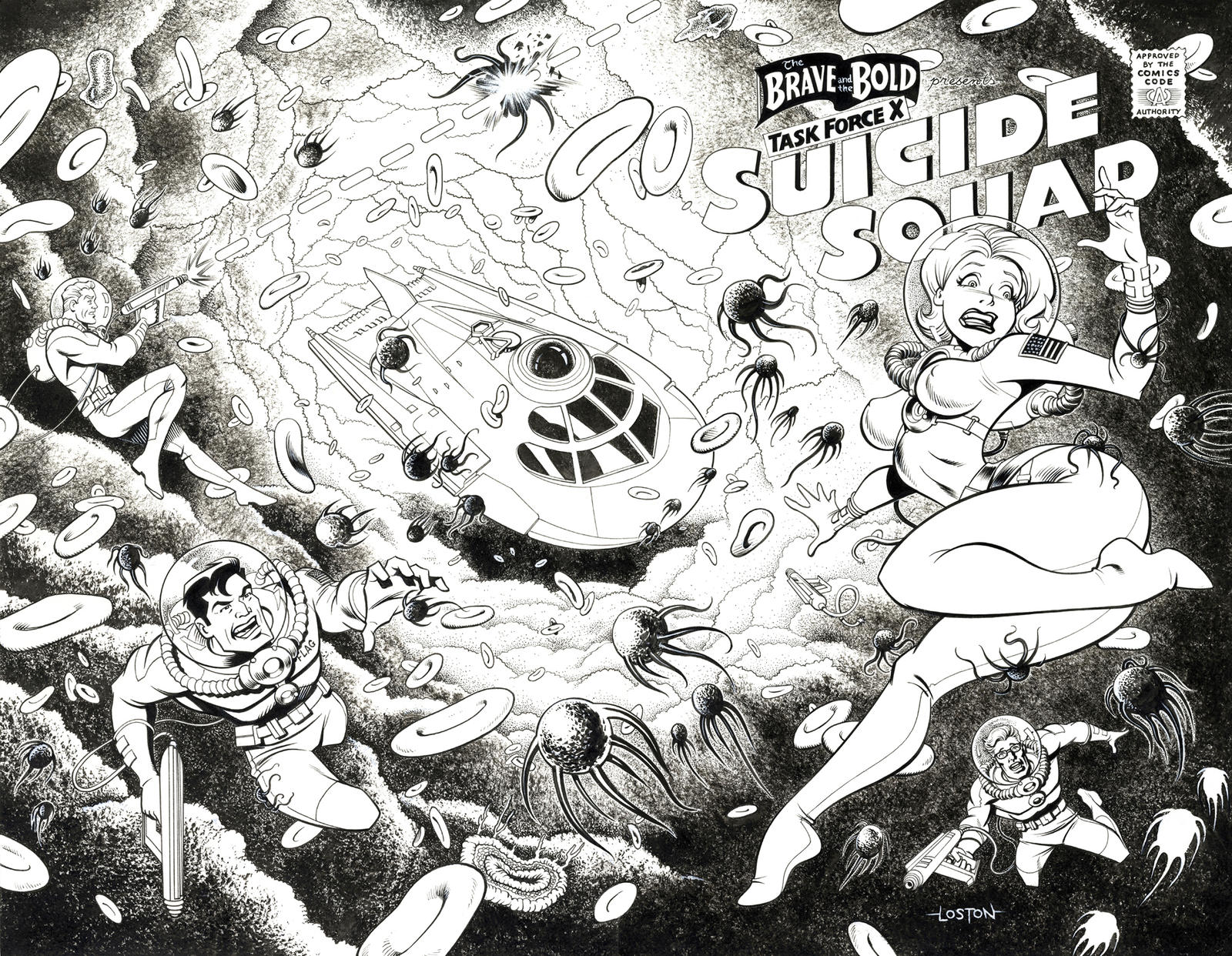 Watch
Here is my newest SUICIDE SQUAD commission for comic art collector, Bill Cox. It features the TASK FORCE X team shrunken down FANTASTIC VOYAGE-style, battling anti-bodies inside of an artery of PRESIDENT EISENHOWER!! Seriously FUN commission! Heh.
The narrative set-up from Bill Cox:
There is a crisis in Washington DC of the utmost urgency. President Eisenhower has been injected with a brain virus by a Red spy. The virus puts the victim into a coma for
the first 24hrs as it travels through the body to the brain. Once in the brain, the virus begins to consume that vital organ and all will be lost.

One of the US Government's most top secret projects is the C.M.D.F. (Combinded Miniature Defense Force). CMDF is a specialty task force that performs top secret missions while reduced in size - anywhere from 3 inches down to the sub-atomic. The regular members of CMDF are currently away on a mission and cannot be brought back to Washington in time to save the President.

It now falls to the Suicide Squad: Task Force X to man the TRITON (sister ship to CMDF's PROTEUS), shrink down in size and destroy the virus with a laser beam before it gets to Ike's brain. Can they do it??? Time limit...TWELVE HOURS.
The dimensions of this piece is 22"X17", and it was drawn on two pieces of 11"x17" bristol board. I inked the figures with a Raphael Kolinsky 8404 #3 inking brush, and used Pelikan Graphic White for effects. To achieve the background, I masked off every single object on this page using Scotch Removable 3-M Tape and an X-acto knife. The masking took forever to do, and it's painstaking work, but the results speak for themselves. I then used a combination of line work, and ink stamping techniques using a piece of terry cloth sock and a small piece of sponge to achieve the various textures. I also did some stippling techniques to add more textures throughout. This one took a long time to complete, but I am very pleased with it. I hope you will be too!