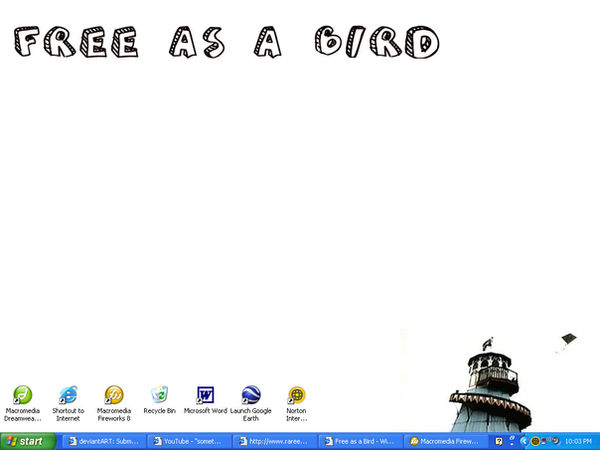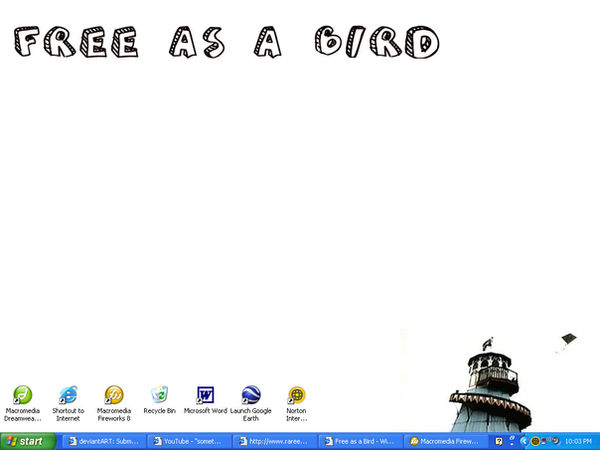 Watch
This is my desktop as of August 21, 2007.

The picture is from a scene in the 'Free As A Bird' video, by George, Paul, and Ringo after John Lennon's death.

If you would like to use the background, or would like me to make another one using a different picture from Free As A Bird, send me a note or leave a comment.