Last edited October 19th.

I am looking for snaptraps, particularly lantern and cursed/infected snaps, as well as sleek and pixie snaps. I am offering
designs from here
.
Includes:

Hoodjinx

Scarfox

Grem2 (Mantagrem)
Impim (rehaul eligible, currently redesigning)

Cuppa duck

Neverling

Magiborb

Birdfolk

Unidraks

An on base Quillcoil design

Mercuriym design

Koigon

Bakiri myo ticket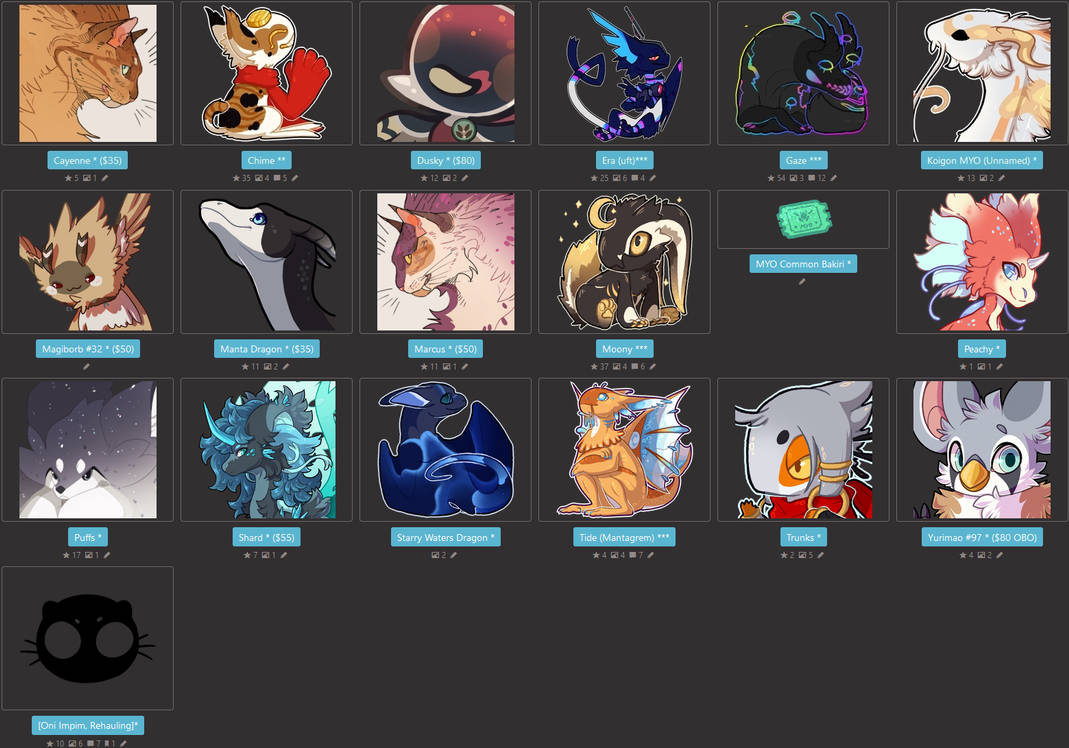 I can also trade any
Flightrising items here
(or combination of items) for snaptraps. Depending on the snaptrap offered, I'd be willing to trade multiple designs, FR items, or offer USD on top of a trade.
I like a lot of color combos and marking themes, and have a
small folder of snaps that slap
. (A note, these are not all the snaps I like or a dreamies list, it's a general ideas folder. Do not bother the owners of these snaptraps if they are not for sale/trade either, I will block you and refuse any future trades/sales) I am looking for some of the snap from
this list
, if you own any from here hmu to see if we can work something out.
I also have some snaptraps for swap here: