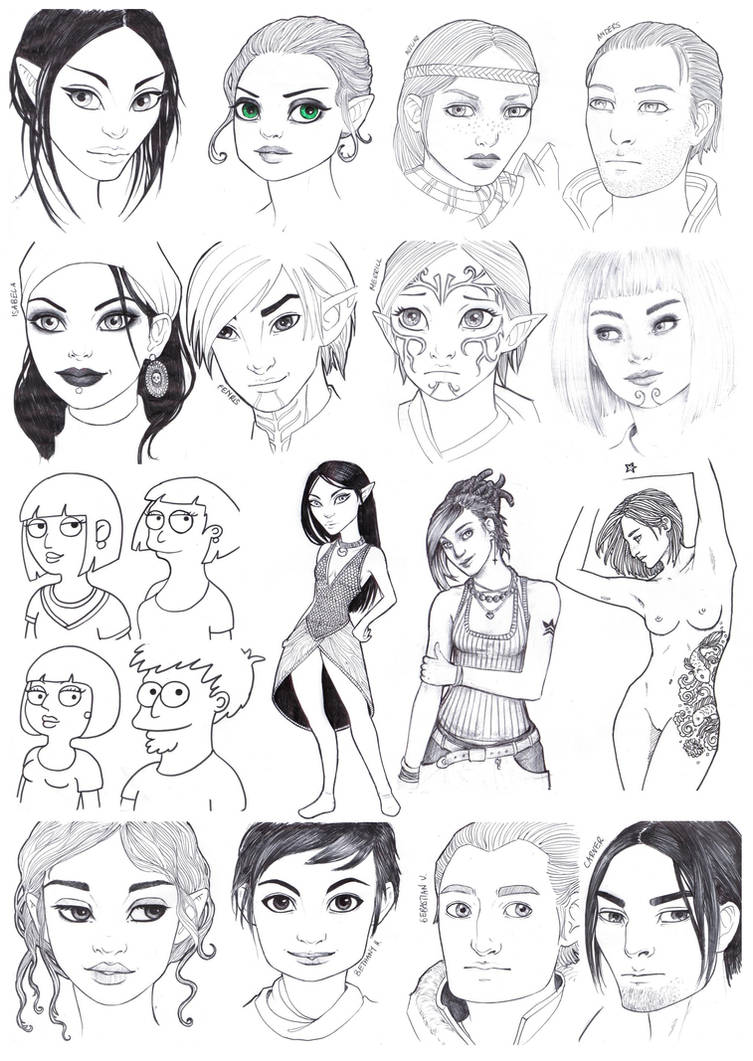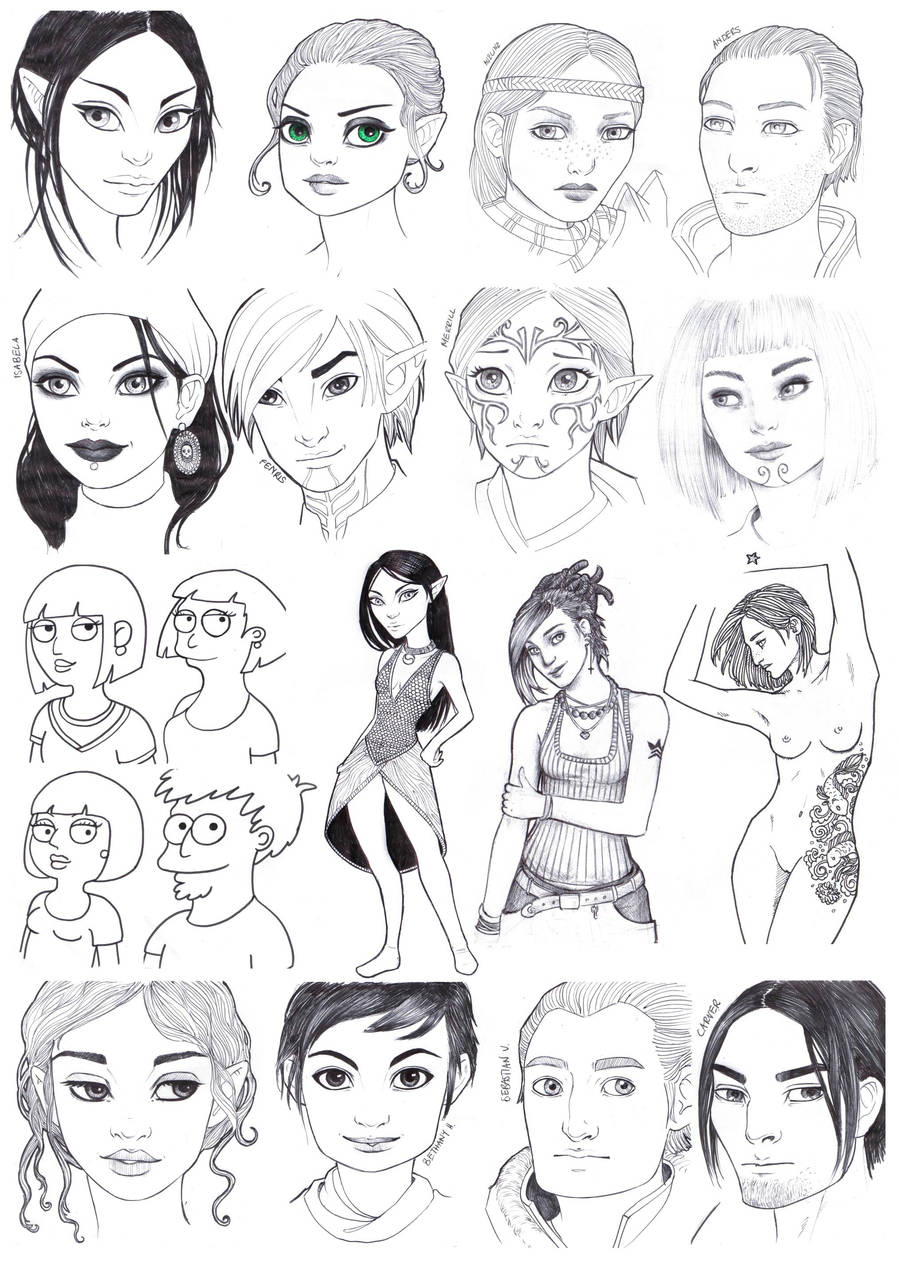 Watch
Yet another batch of doodles.

This time it's mostly Dragon Age 2 NPC... but lets start from the beginning.

From left up:
Two of my favorite OCs, the first being a mage I played as in AD&D, the second - the PC from Baldur's Gate,
and then there's:
- Aveline Vallen,
- Anders, Isabela,
- Fenris,
- Merrill
- and one of the versions of my magy Lady Hawke.
Then there's me "American Dad", "Futurama" and "Family Guy" style with my boyfriend like in "Futurama".
The first figure is the mage from AD&D, a drawing I started doing for the crack-Shepard contest and a random girl with a fishy tattoo.
The bottom row contains:
- an elven girl,
- the Bathany Hawke I had in my first playthrough (fair-skinned and with short hair),
- Sebastian Vael (a character I truly dislike along with Isabela, so maybe that's why they both look so lousy)
- and my favorite version of Carver (dark skin, crooked nose).