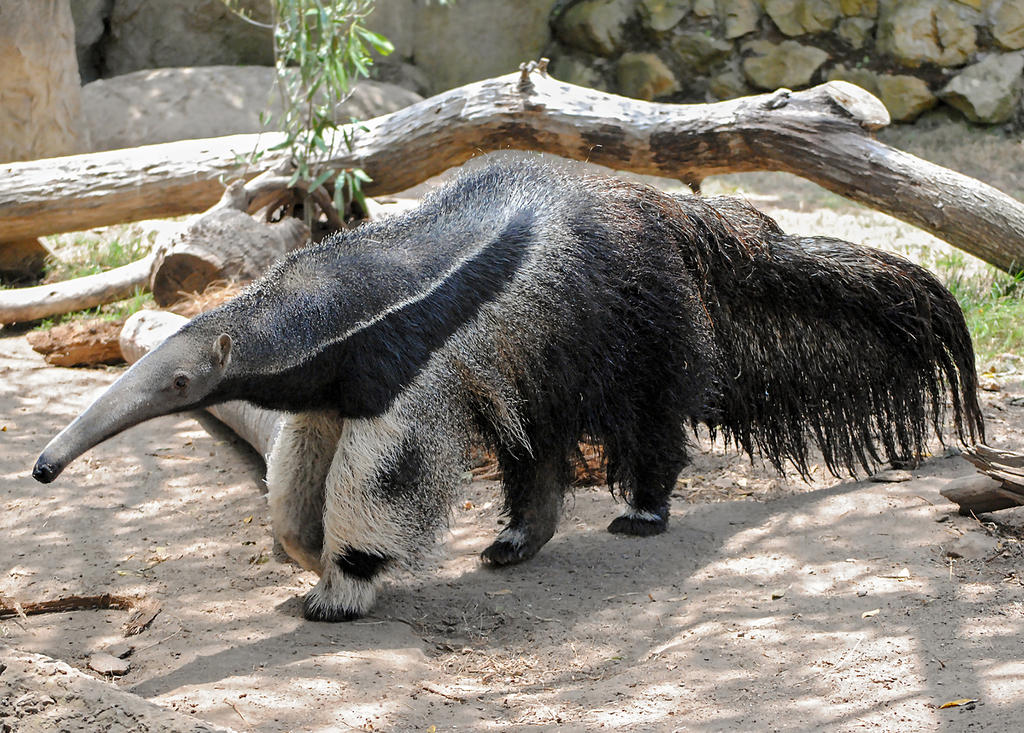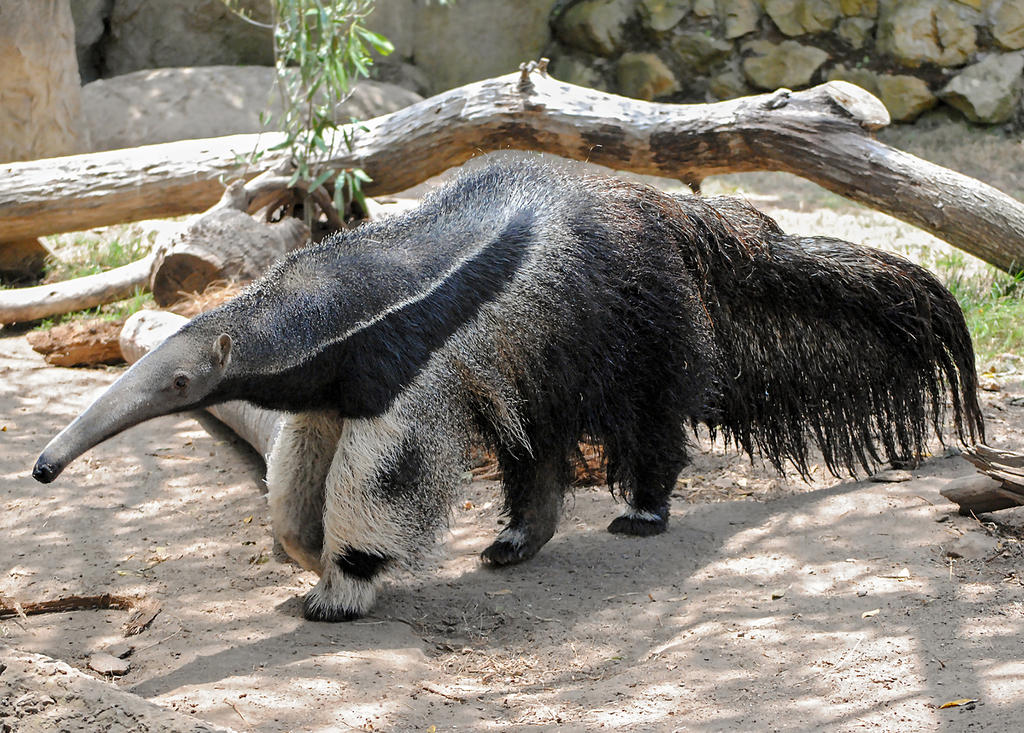 Watch
This unusual looking animal with its long nose and bushy looking coat is an anteater.
Its name is a hint to one of its favorite foods, and you can't miss its long snout, but there's more to the story of the giant anteater! This unique animal is the largest of the three anteater species (the other two are the tamandua or lesser anteater and the silky anteater). The giant anteater is about the size of a golden retriever, but thick, bushy hair makes it look even bigger.
The anteater's gray hair feels like straw and grows especially long on the tail (up to 16 inches or 40 centimeters), and it sports a stylish stripe of black that stretches from under the nose to the middle of the back. This stripe is outlined in white, tan, or gray and goes down to a black ring around the base of the front feet. The hairy, bushy tail is often used as a blanket or sunshade. The giant anteater's elongated head and nose are perfectly designed to get in and out of a termite mound or anthill.

Giant anteaters walk with a slow shuffle on all four legs with their nose pointed to the ground. They don't walk on their feet; instead, with the claws curled up into the feet, anteaters walk on their "fists." This helps to keep the claws sharp so anteaters can dig into ant mounds or defend themselves from predators. Anteaters are also good swimmers, using the freestyle stroke and with their long snout as a snorkel.

Photo taken at the Santa Barbara Zoo.