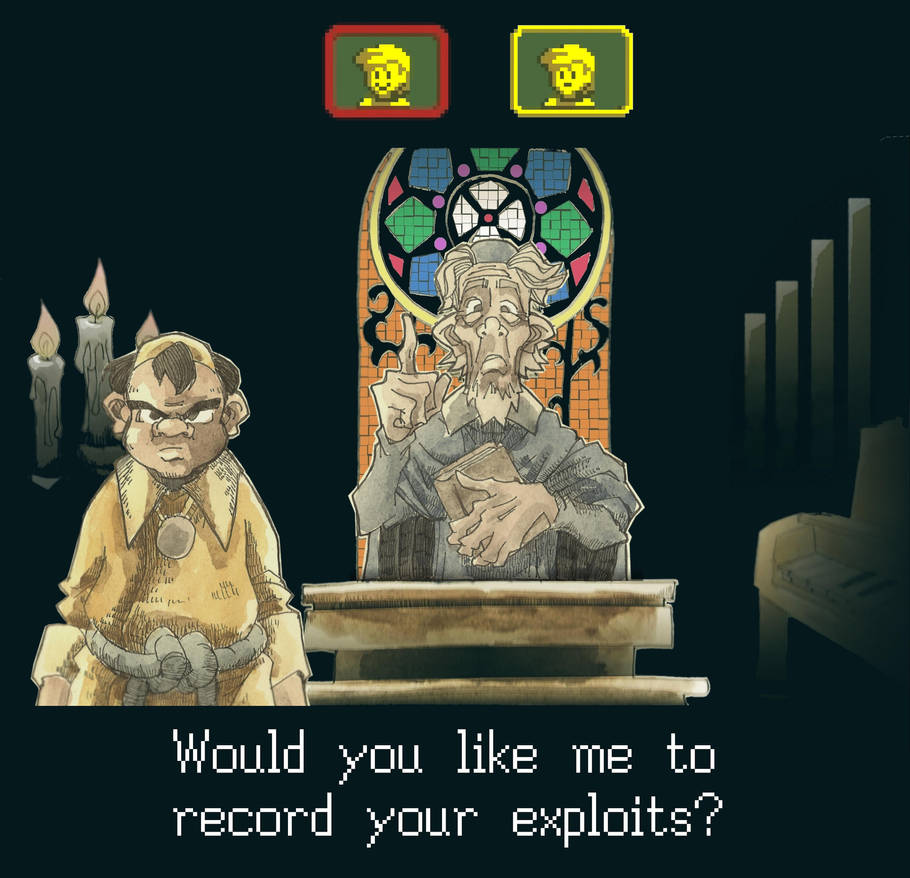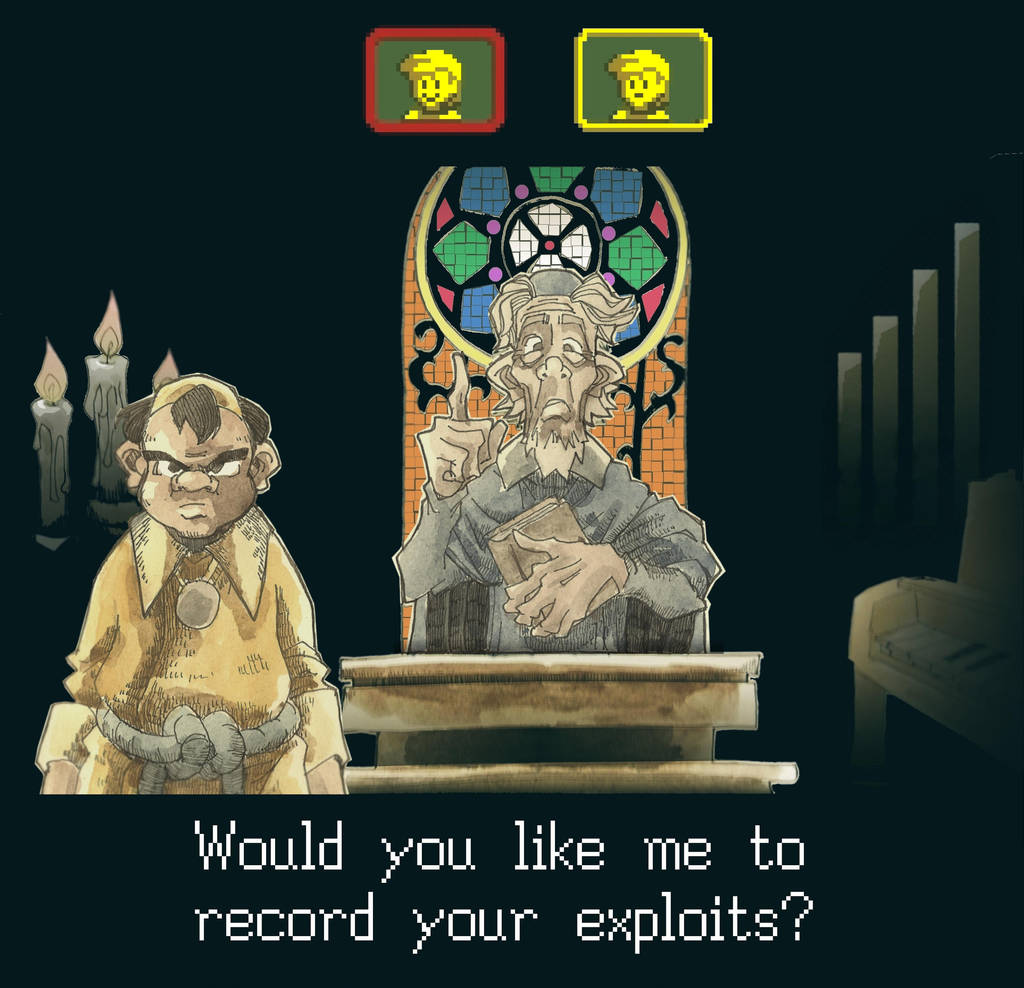 Watch
Shining in the Darkness fanart

Awesome. I like the plain, picture-book style you rendered the screen it; it fits the tone of the game very well. The candles especially have that sombre, nostalgic look to them. And even without his eyebrows actively shifting, Milo looks bad to the bone.
Reply

One of my favorite games! This is awesome!
Reply

This made me giggle X3

Nicely done!
Reply

OH!
Reproducibility of the original high! !(*´∀`*)
Reply

...Yeah, he looks like a cheerful fellow.
Reply