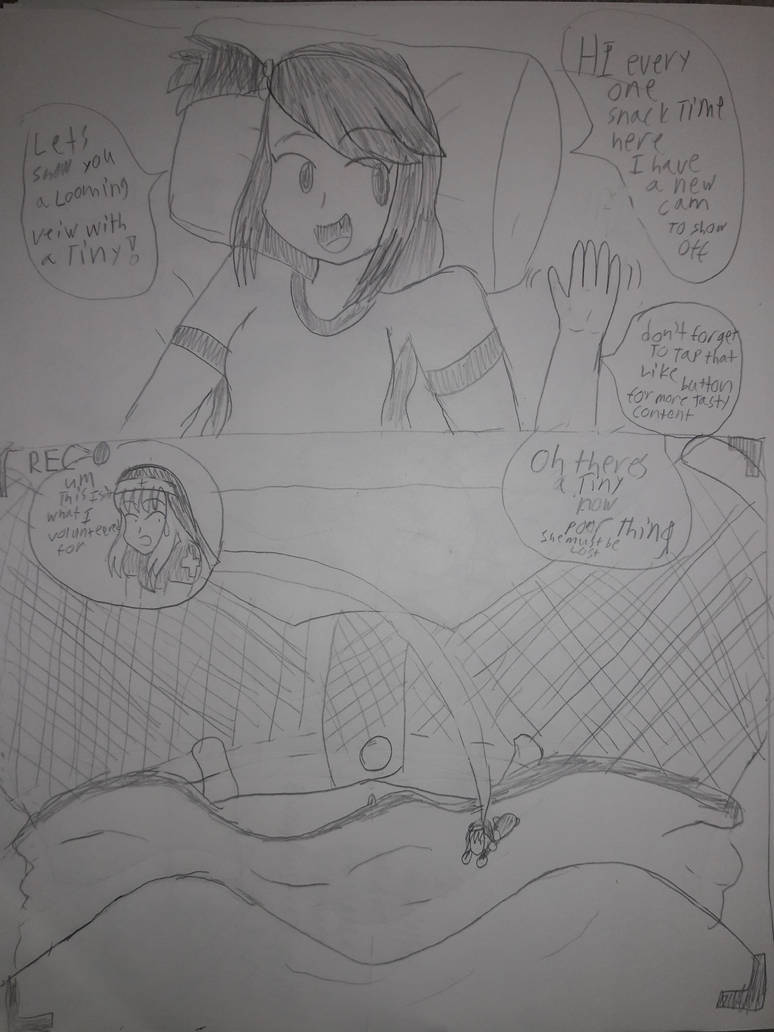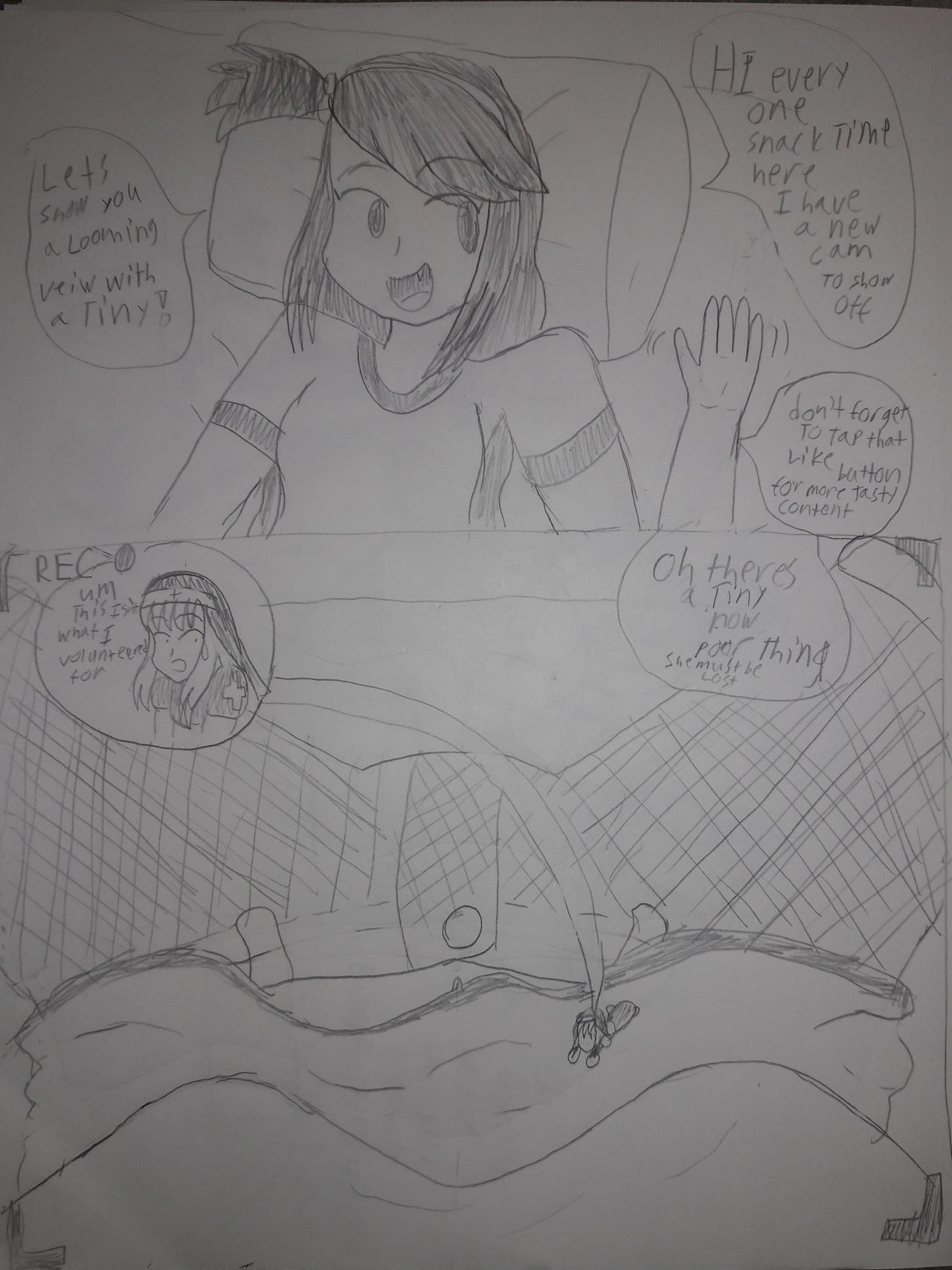 Watch
A Birthday present for

Wanted to draw something with one of his One off girls Snack time. this time showing a POV cam off to a Tiny Sora who isnt sure what she got herself into. I do like this gal and the new ideas for her so keep up the good work alloy and Have a Happy Birthday
Snacktime copyright

Sora copyright Myself

oh wow!

i certainly didn't expect this ;w;

i'm pretty sure this is the first snacktime fanart ever c.c i...will have to try to deepen her character a bit since folks seem to like her so much.

anyway! thank you for this. it is a cute outfit and an interesting perspective to boot. but that girl should be /in/ her belly, not on it, of course. but i'm sure that won't be a problem soon. <w<

thank you a bunch for this! ;w; it suits her well. it even has her streamer personality written all over it.
Reply