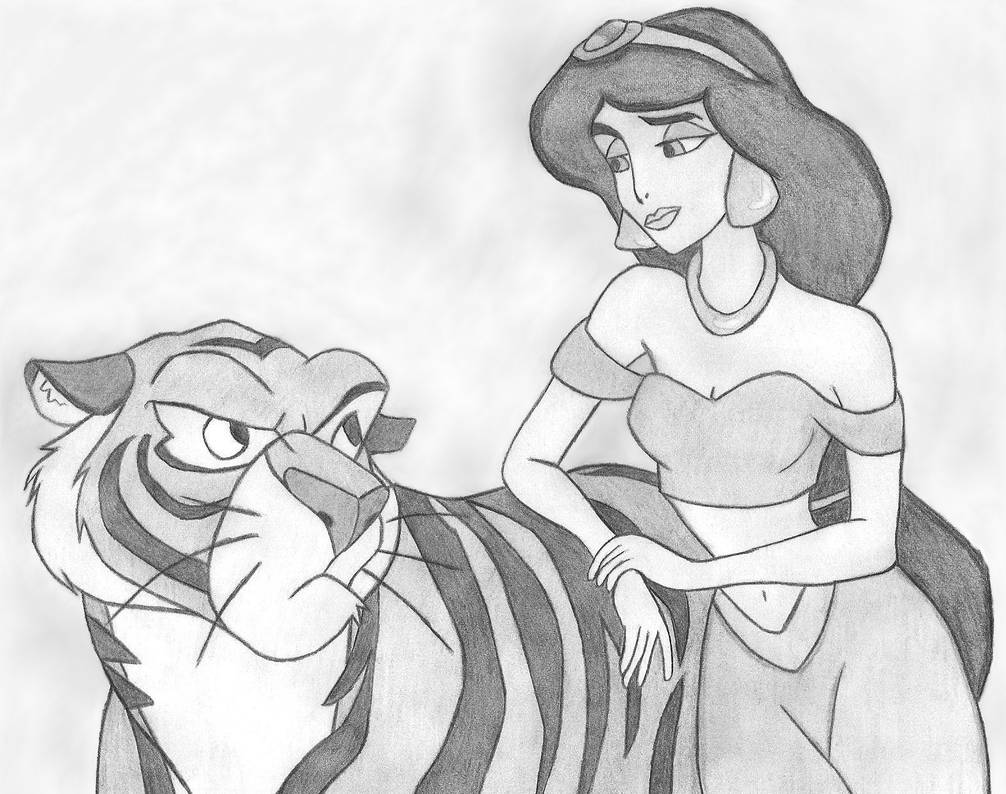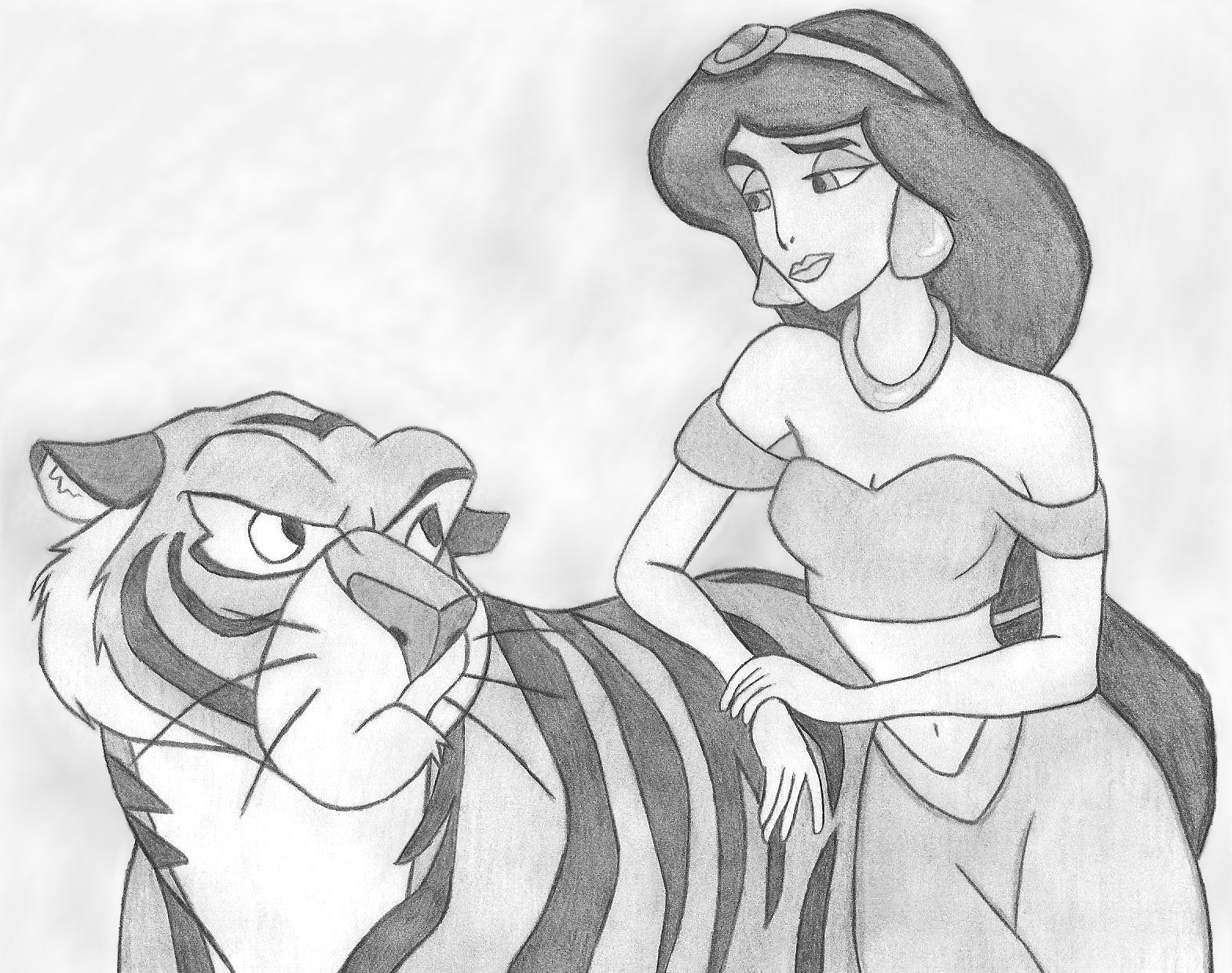 Watch
For now my final scene from Aladdin.
When Aladdin goes to Jasmine's balcony to ask her on a date, Rajah has this "don't you dare" look, while Jasmine is more like "like you could stop me"

No actually they are looking at each other, not knowing wheter or not to believe the story Aladdin is trying to sell them.
Once again, I used a moviestill as reference
Rajah and Jasmine © Disney
Nice color version by

:
[link]
One of my favorite Disney artists Opal-I asked if it would be alright to color this drawing; I'm so thrilled she did it

; check it out, it is amazing!
[link]