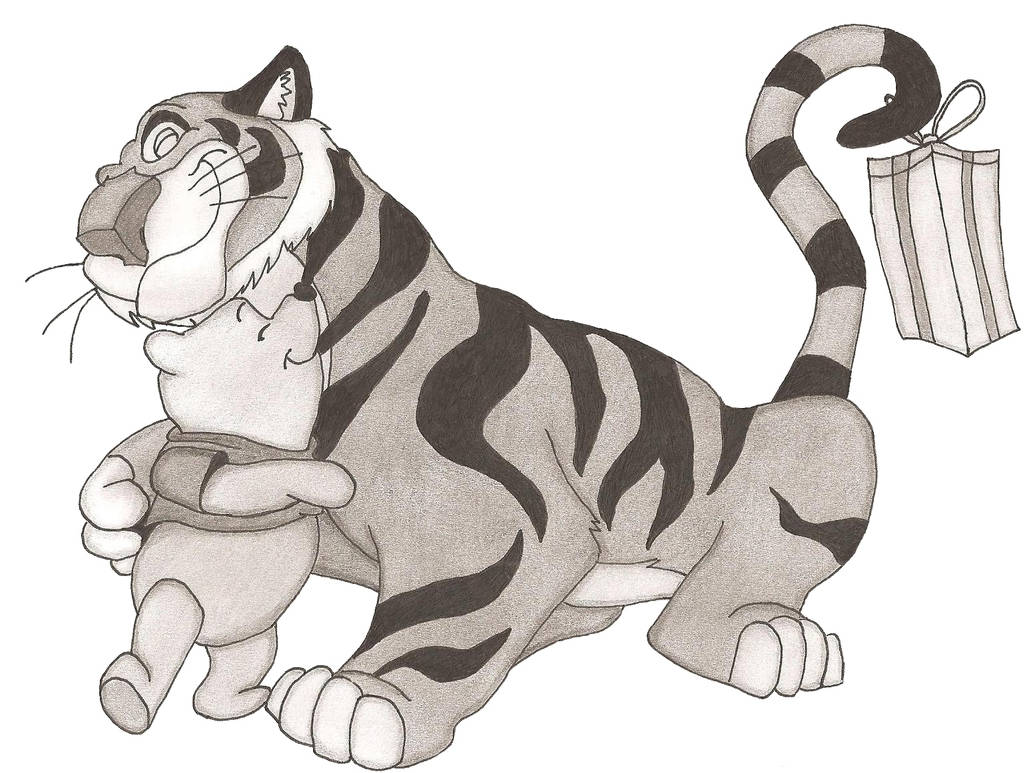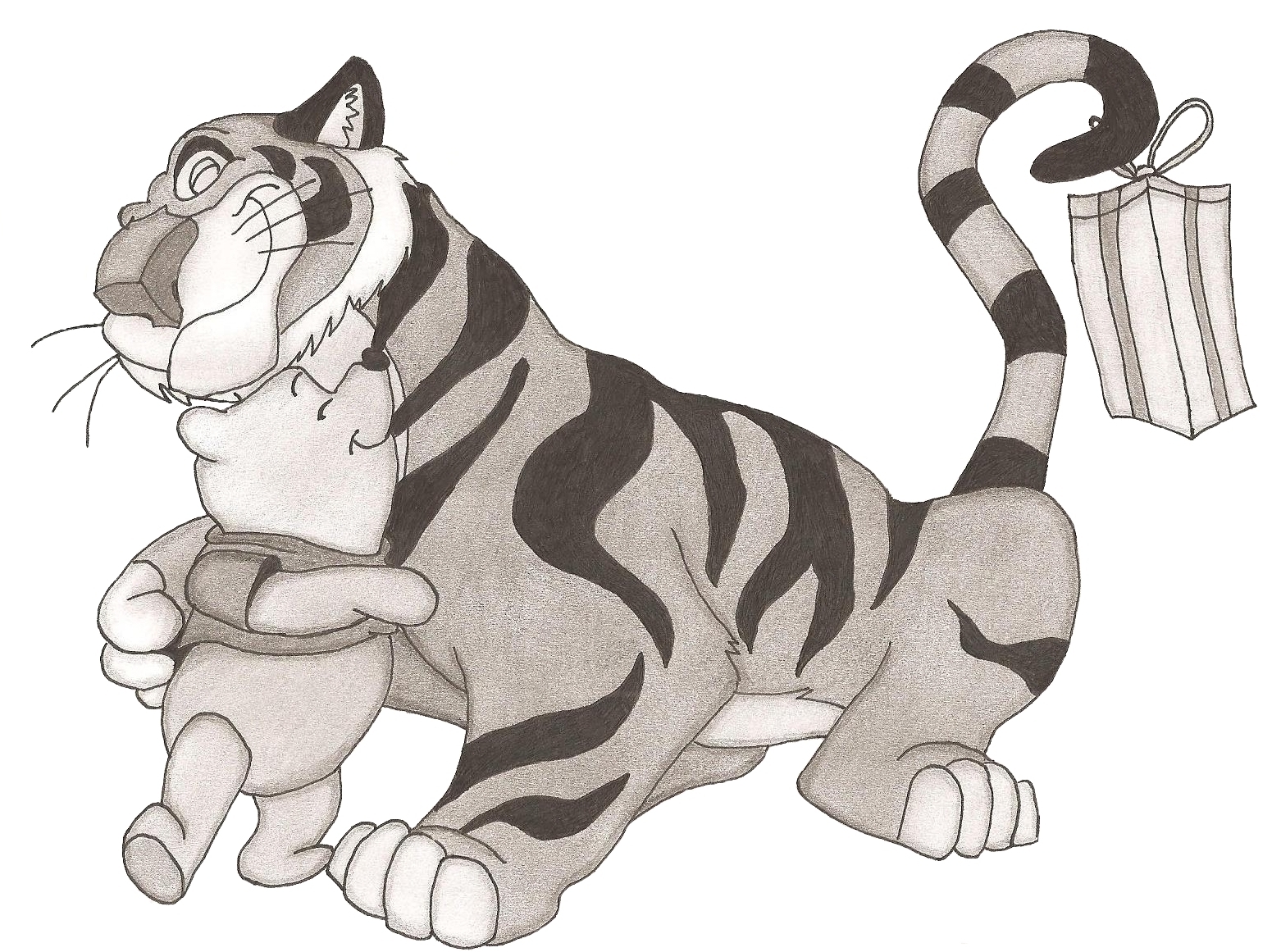 Watch
I know I'm supposed to work on my skills, but I decided to load this one up already

But I did some experimenting with this picture. This time I used a black pen for the line art and the black stripes instead of a pencil.
I kind of like it, so I'll probably use it more often.
I made this drawing specially for the birthday of a friend of mine, Winnie is her Disney alter-ego.
So happy birthday once more!

Reference link Rajah:
[link]
Reference link Winnie:
[link]
Rajah and Winnie the Pooh © to Disney