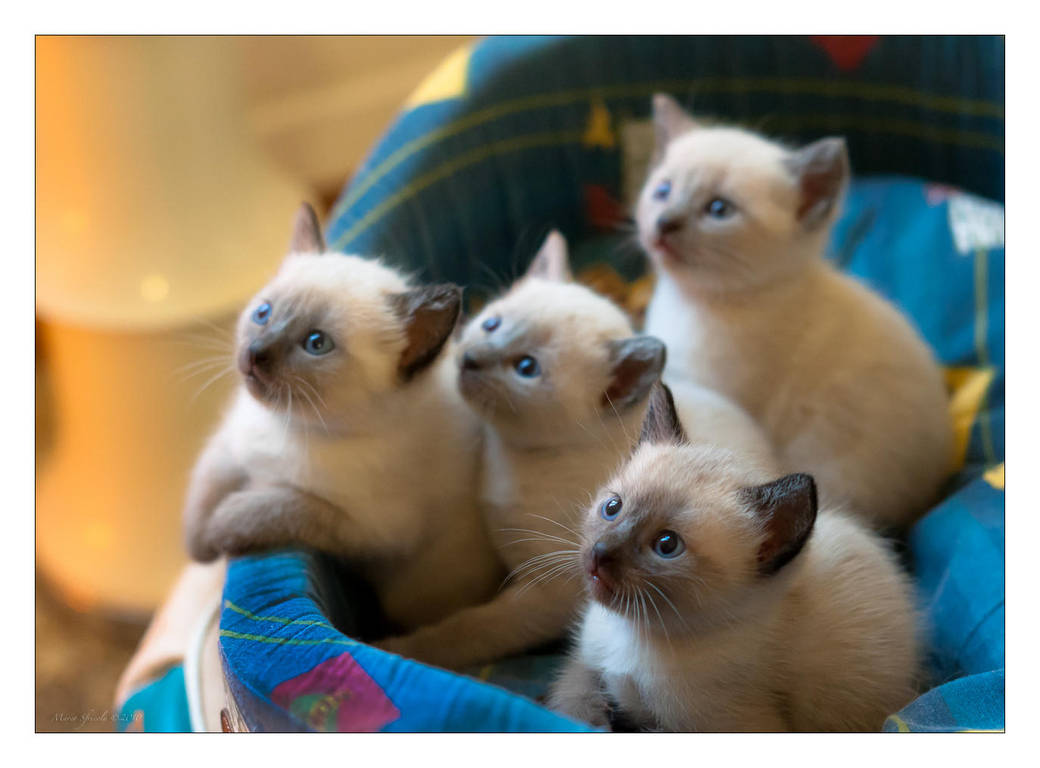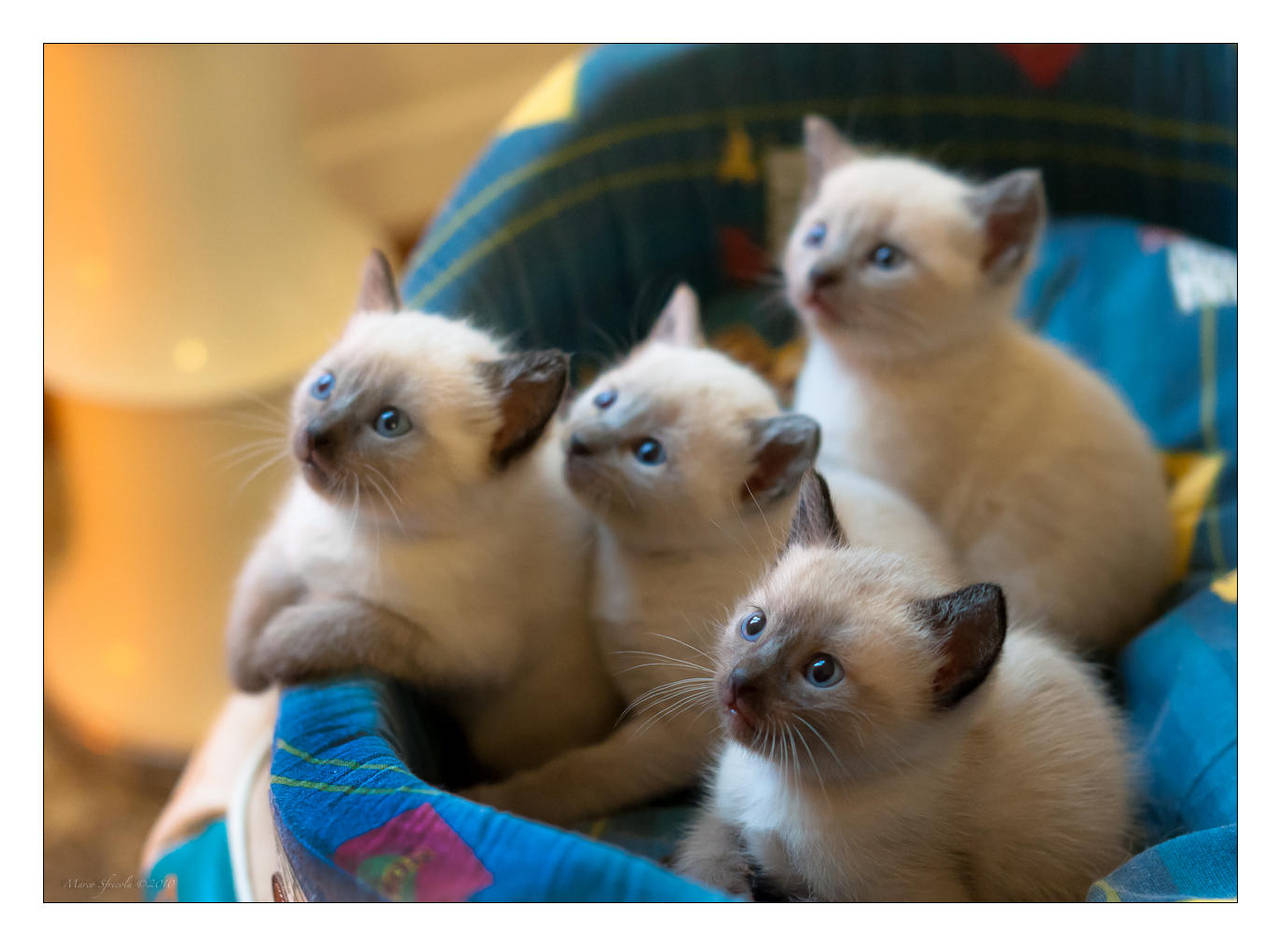 Watch
Aren't they sweet?

EDIT: Oh my god, I am literally invaded by comments!

THANK YOU ALL! I'd like to reply to each comment individually but honestly can't keep the pace.

RE-EDIT: Gosh. This is growing popular SO fast

I am keeping it downloadable but please ask me for any use you want to make of it.

TRI-EDIT: They're two blue-points, and two seal-points. Their names are italian names for spices, Zenzero, Cannella, Paprika and Sesamo

They're currently for sale, if any of you is Italian...
QUADRI-EDIT: Here I added another one.
Totally cute picture! I love cats,especially kittens,this picture made me have a cuteness spazz,no really,I love kittens and their tiny black noses really make my eyes grow big in affection,how I love looking at this picture,it's what brightens my day,just how many kittens like these furry pals have cute traits? There's too many to count,but this has got to be the cutest kitten picture I have ever seen.....EVER! <3 So people who are having a bad day,just look at this picture,every kitten in this picture is going to make you happy,seriously these kittens are so cute! I want them!!! Now!
The Artist thought this was FAIR
48 out of 64 deviants thought this was fair.
I adore this picture. I espicialy like how their all forcused on the same thing, as if all a sudden they stopped mid-whatever just to look. You captured this momemt wonderfully and at just the right time. The colors and warmth in the picture is also wonderfull. The picture is not blurry at all. This picture makes me quiet curious to what else is in your gallery and I hope I see more of these wonderfully cute little guys! My only 'problem' is that I see so many cat and kitten pictures on Deviant Art everyday, so sadly that takes a bit of the originality away. However, that doesn't matter. Nice work overall!
The Artist thought this was FAIR
27 out of 27 deviants thought this was fair.