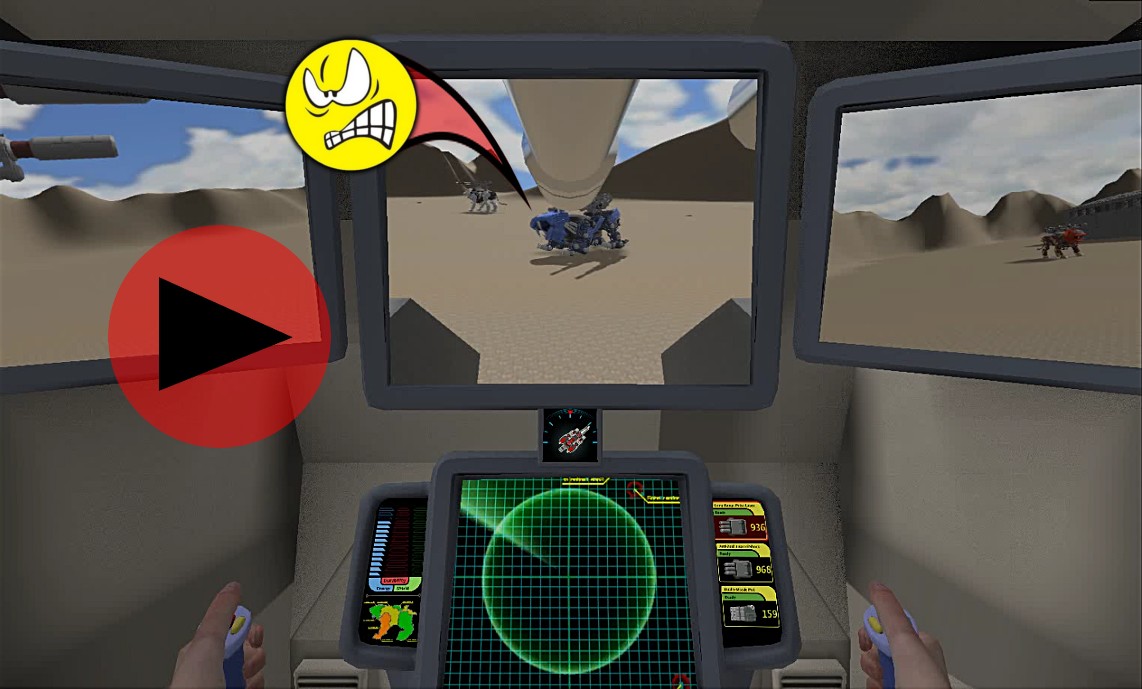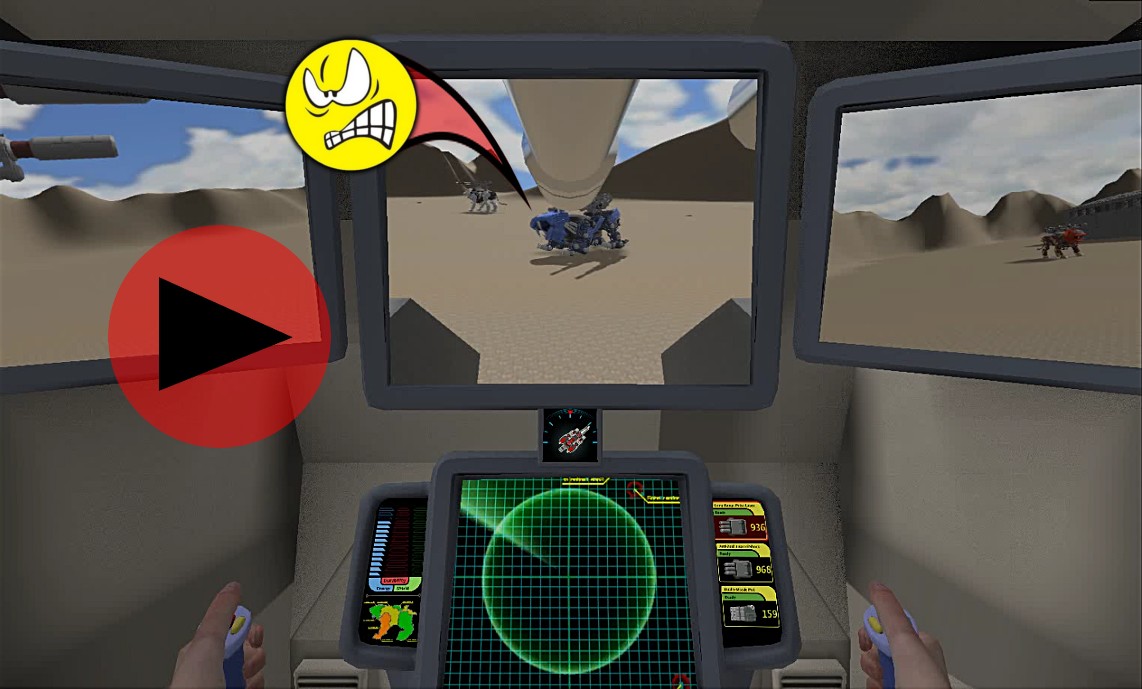 Watch
=== VIDEO ===
A little test video I made some month ago and totally forgot about. Experimented some more with physical g-force simulation but it's just not working well with Bullet Physics. Too subtle change lead to unpleasant (and vertigo inducing) effects. So reworked a bit the animated G-force simulation instead.
Also added closed cockpits with visual feeds from the head or whatever place a zoid could transmit this. Included also an orientation indicator since it is interestingly very hard to pilot in a closed cockpit if you have no direct view of your surroundings. And the modified damage system went a bit crazy this time

Note: This is a Proof-Of-Concept project for me testing some ideas. It is not a serious project in any way. Rights belong to the respective owners.