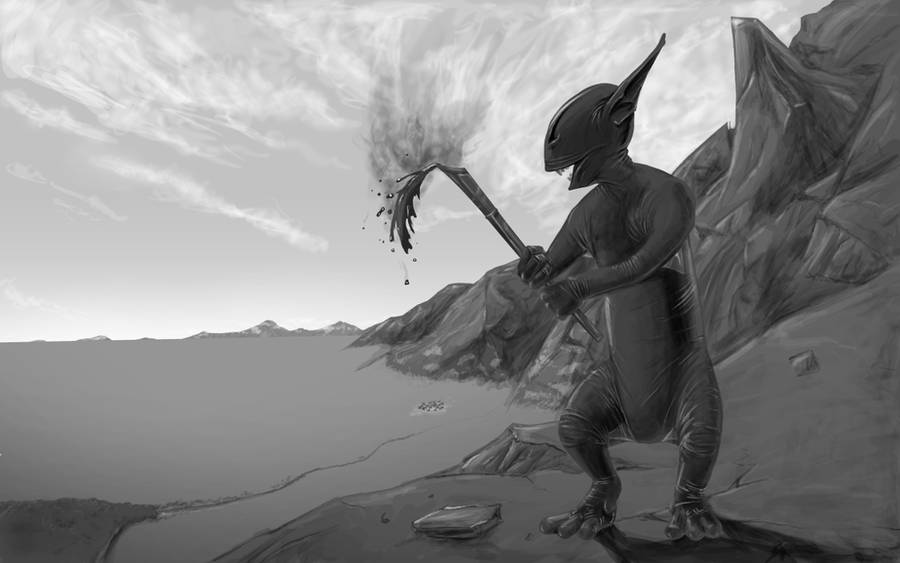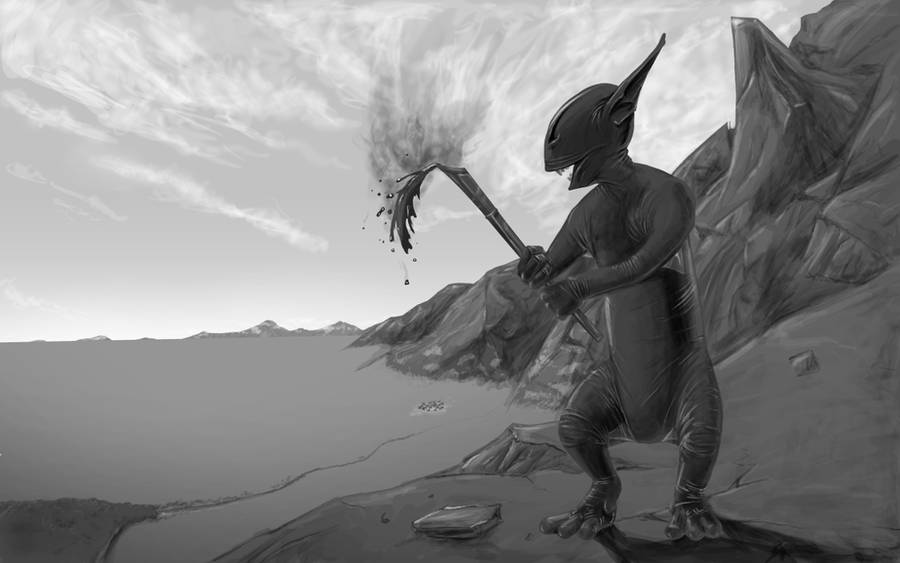 Watch
here's another little update - now to colour. but riddle me this...do you prefer the single ur-vile? i do

Huh, someone else here also draws TC art. O_o

Anyhow...not my mental image of the Ur-viles, but certainly fits the description, and the fellow even looks kind of artificially made--do my eyes deceive me, or does he have some kind of webbing/transparent skin beneath his joints?

Well drawn so far, and I'd say the composition works better with a single character.
Reply

well-spotted

i imagined them as having incredibly rubbery skin that'd been stretched tightly over their frame
thanks for the comments, and yes it's quite rare to find TC followers, these days it's all world of warcraft

Reply

I like the single as well. Its really coming out really well ... cant wait to see the final image!
Reply

Much more dramatic when it's just one ur-vile... Oooooo, as an eater egg kinda thing maybe you could put another one far in the rocks, like Smeagle followed Frodo

Reply