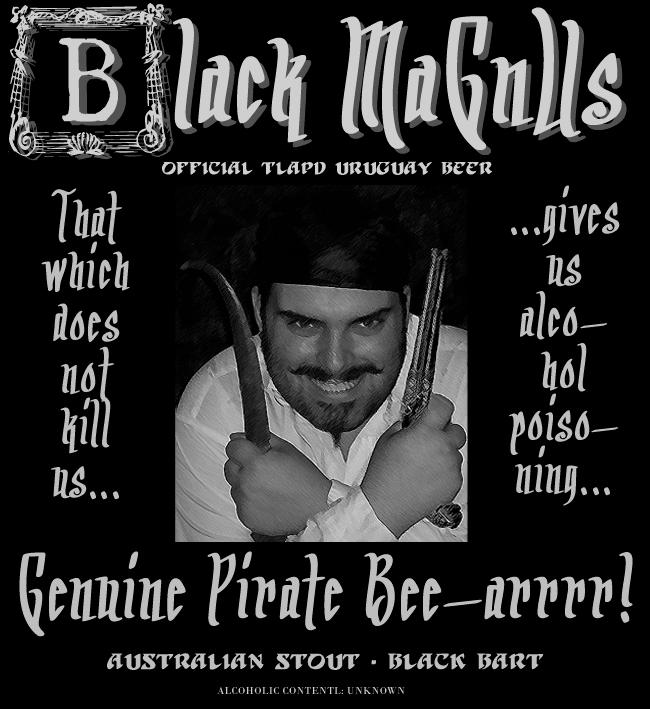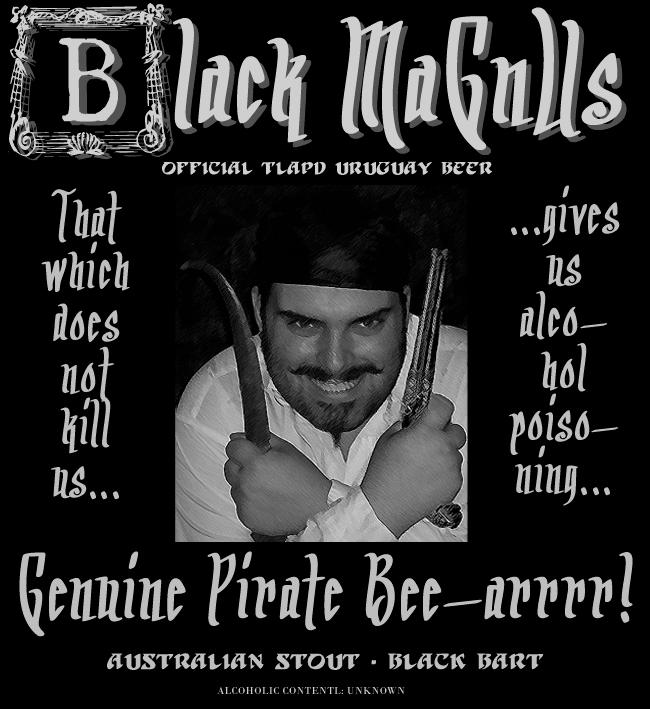 Watch
Front label for my first home brewed beer, the Black MaGnUs Australian Stout (so called because Black MaGnUs is my pirate name, and because it's made from ingredients bought in Australia).

I made three variants, based on the different kinds of priming sugar I used, each named after a famous pirate: Black Bart, Stede Bonnet, and Blackbeard.

The stuff actually tastes good! And yeah, that's me on the picture, and the facial hair is real.

que curada te quedo jajaja

que ideas tan buenas tienes
Reply

Gracias, y no veas que bien sabe la cerveza!
Reply

I AM LIVING PROOF THAT THIS PRODUCT ISNT POISON
I REPEAT
THIS PRODUCT
IT IS NOT POISON

AND YEAH IT TASTES REALLY GOOD
Reply