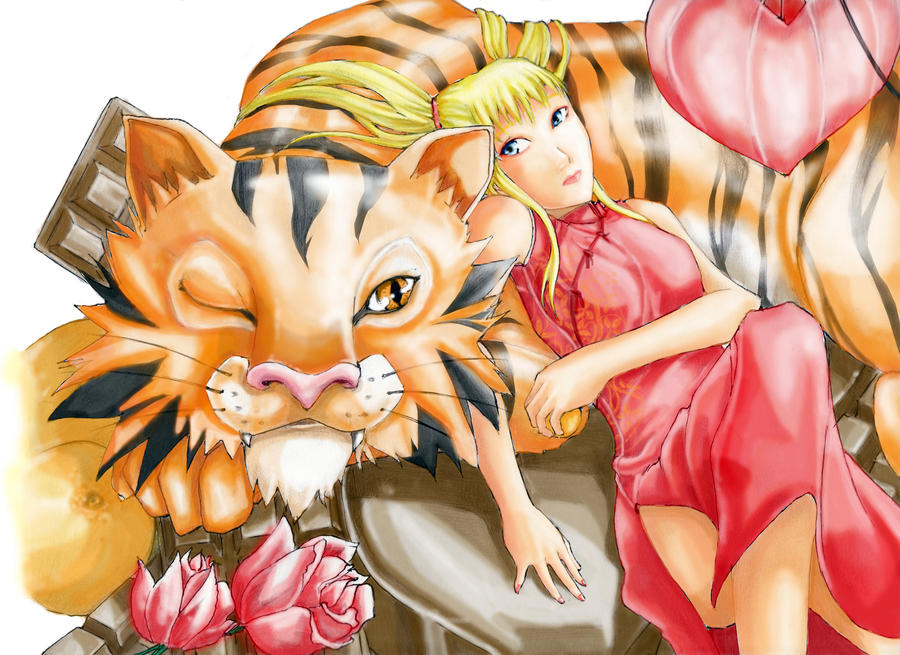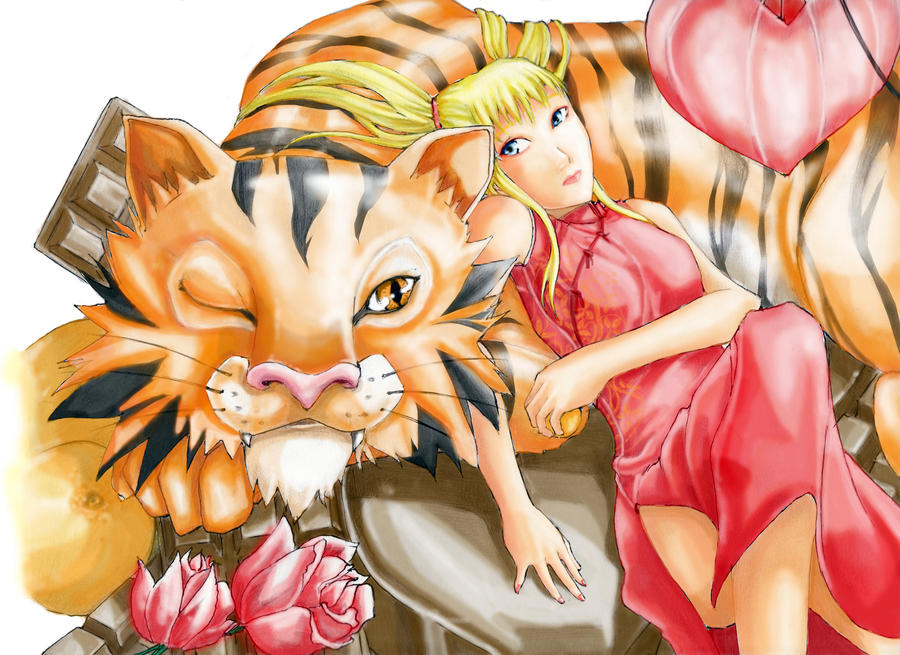 Watch
Contest entry for

The theme is Chinese New Year X Lovers Day!
Everything was colored using a mouse...and my hand sorta cramped now... T_T...
The tiger looks kinda odd...well it can't be helped since I've modeled it after my cat. Nyaaa~~~
The character accuracy is disappointing...I can't seem to be able to picture Tsuru accurately.
Hopefully I'll be able to win and grab the prize.
Wish me luck ya!!!