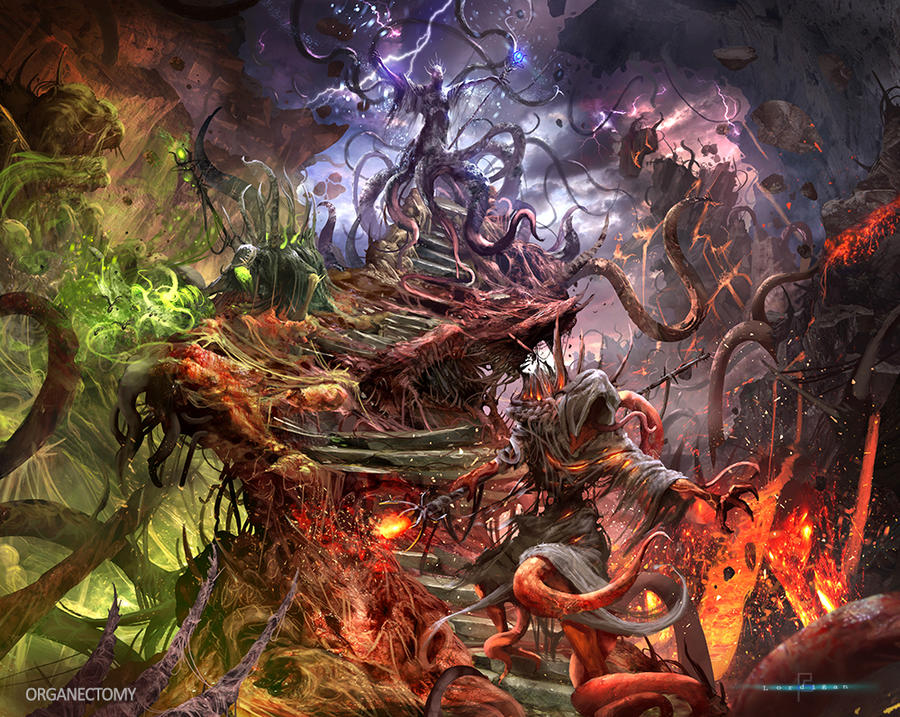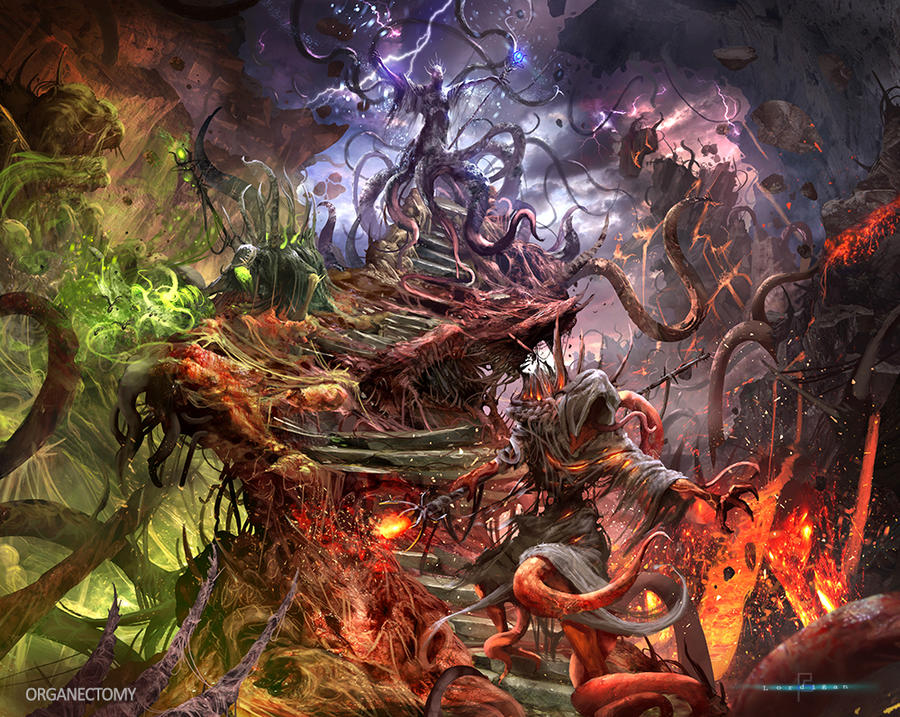 Watch
ORGANECTOMY Artwork
"We are excited to officially announce the release date for our upcoming debut full length album 'DOMAIN OF THE WRETCHED' slated for December 16th 2017!
"This album has been a long time coming for us and we couldn't be more excited to show you what we've been working on!
The album clocks in at almost 50 minutes across 11 tracks, and features guest spots from local NZ legends Vin Minchington, Liam Hand, Kieran Bircher, Steven Booth, Alexander Paul, Jamie Philpott, Stace Fifield, and Matt Bolch, as well as art by the amazing Pedro Sena of Lordigan, and mixed/mastered by Miguel Tereso of Demigod Recordings"