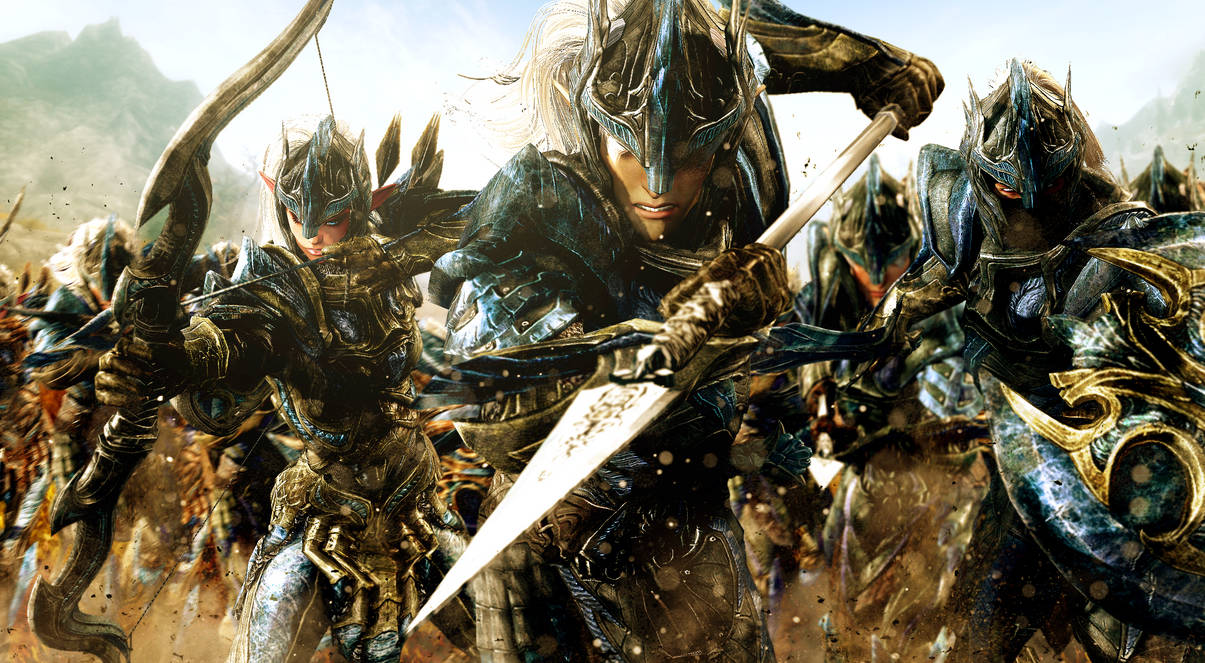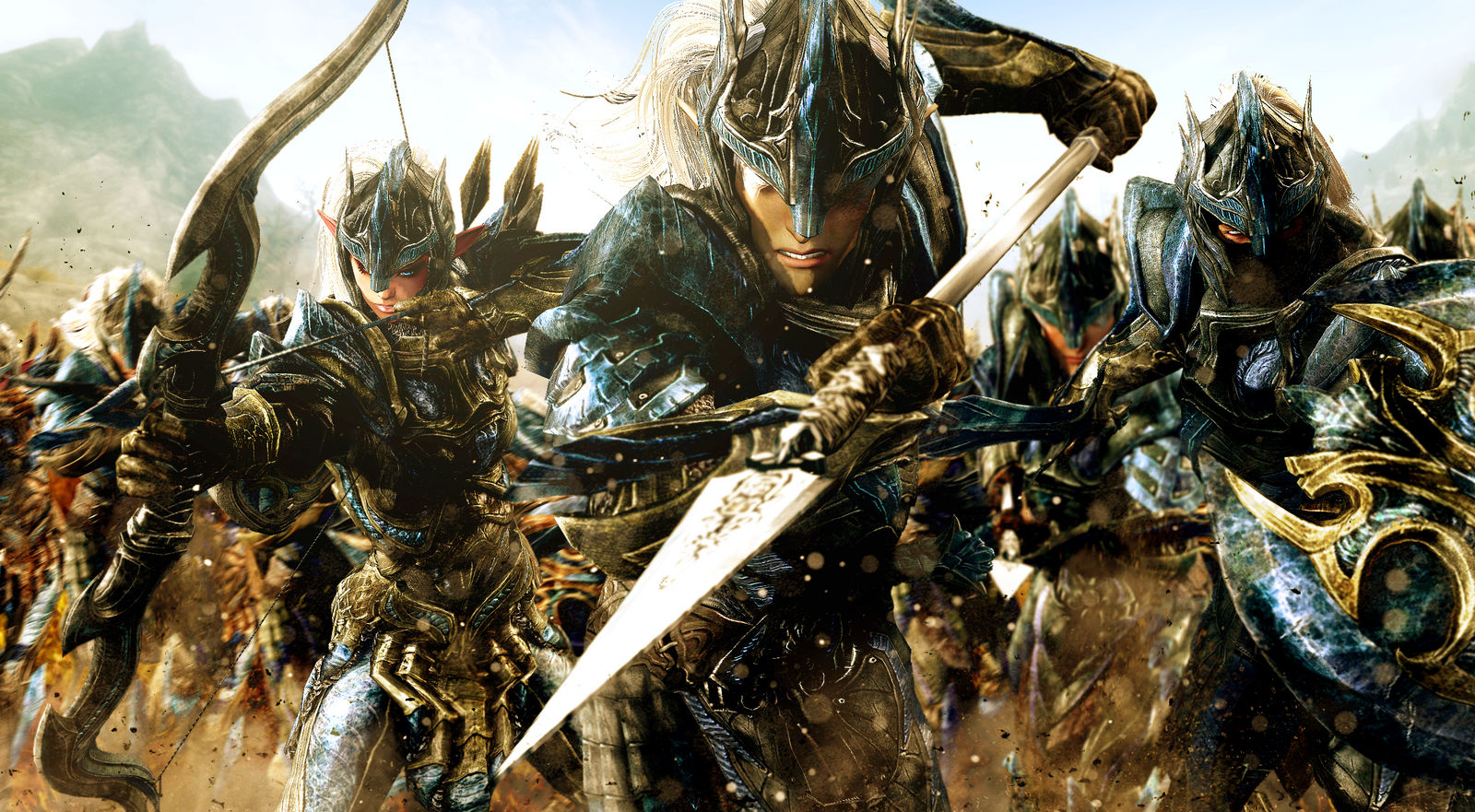 Elven soldiers charges towards the enemies of the Order of Elven Unity (fan-fiction). Comprise of various races of elves mainly Altmer, Bosmer, and some Dunmer. Orsimers have not joined the faction as of yet. (Also fan-fiction). Not associated with the Aldmeri Dominion or the Thalmor.
Garry's Mod
GIMP
BG:
www.neogaf.com/forum/showthrea…
BG belongs to owner
Content belongs to Bethesda.
This was an excellent over all work, the colour of it and backgrounds are very well thought out and colourized as well as it does not take too much away from the main focus. Although elves with bows have been done a lot before I think the originality with your own fan-fiction story. The piece may be a little bit cluttered in the back of the first 3 or 4 characters but the lunging spear-man takes your eyes off it enough to where it is not a big problem. Overall a great work. (And in gimp and garrys mod too!)
The Artist thought this was FAIR
88 out of 95 deviants thought this was fair.
Wow, just wow.

I can honestly say that i find no flaw within this work, and i'm not just saying that because it's an art piece of badass elves in badass armor. From the slight mixing of colors, to the raw look of their armour and the sun reflecting on it like a new dawn battle,... all of this screams epicness and off course the confrontation these warriors are heading to leaves much to the imagination. My only remark is that you cant really see all the details behind the main three elves (spear guy, shield and bow), but even that is just a result of this cool style.

I will be watching.
The Artist thought this was FAIR
14 out of 15 deviants thought this was fair.