Commander Shepard leading Alliance Marines and mercenaries against Reaper forces on Earth.
Drew his beard hairs just so it's more refined and detailed and added a personal M9 Bayonet on his left shoulder, it's 2 centuries old but not obsolete.
Also one of my favorite Sci-Fi Heroes in gaming.
Garry's Mod
Photoshop CC2019
Content belongs to Bioware.
Other Commander Shepard's portrait.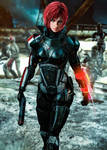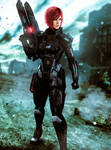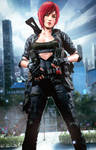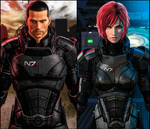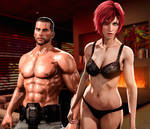 Image details
Image size
3379x5030px 18.76 MB