Commander Shepard leading Alliance Marines and mercenaries against Reaper forces on Earth.
This model is a mix of female Shepard's armor and Mila's head from DOA5. Hair and some eyeliner makeup was added in the finishing touches on Photoshop.
Looks alot better than I imagined as this is a reimagining of female Shepard of my own method, her original model was great, just wanted slightly better on Garry's Mod.
Garry's Mod
Photoshop CC2019
Content belongs to Bioware.
Other Commander Shepard's portrait.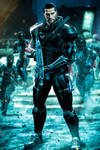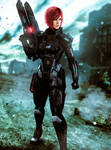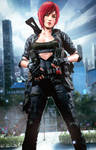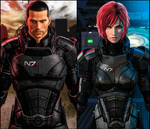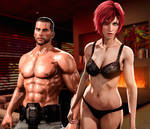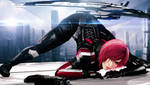 Image details
Image size
3802x5309px 14.02 MB