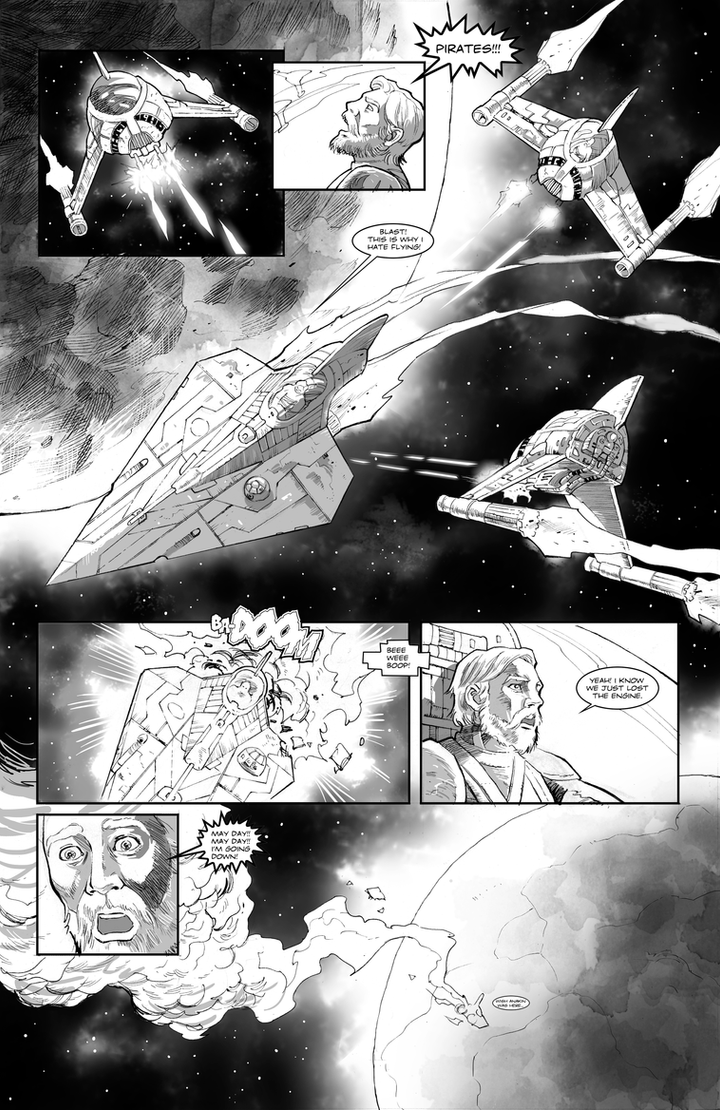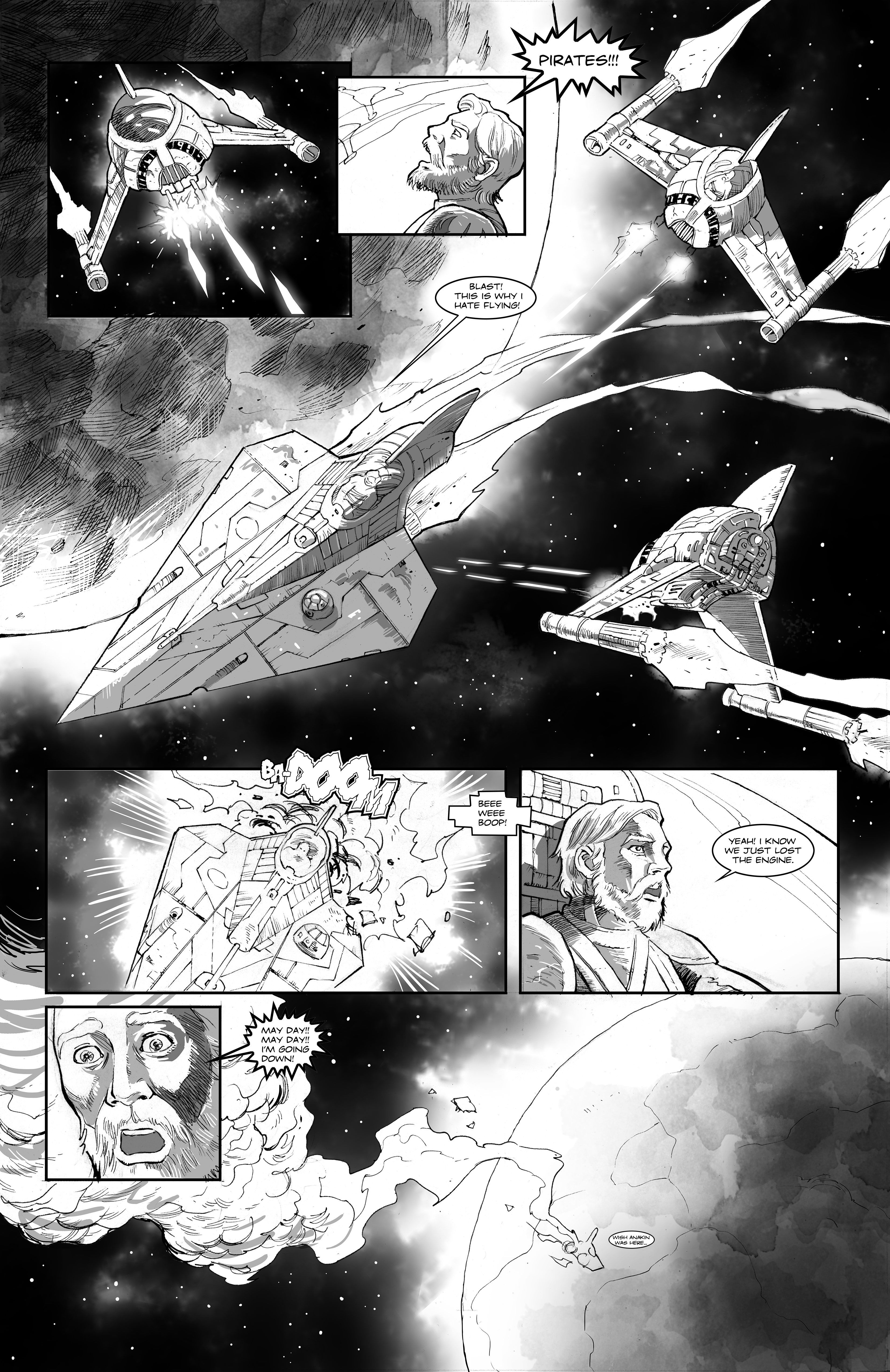 Watch

I think its really funny that Obi-wan wishes Anakin was with him
Reply

Some constructive criticism? Star Wars writers often try to avoid using "earth terms" like "May Day" because you know, there is no "May" in Star Wars.

Also: Are those fighters inspired by the A-9 Vigilance Interceptors?
Reply

Thanks for the thoughts. I try to avoid Earth terms, but I didn't think about that. I will certainly be a little more alert. Still, I'm not too worried about any technical mistakes. For me, this is about fun and sharing it with other Science Fiction/Star Wars fans


As for the fighters, you may want to ask

about his designs. I gave him complete freedom and artistic liberties with ship/alien designs, etc.
Reply

Yes, the fighters we see on this page where inspired by A-9 Vigilance Interceptors, and like the abandoned ship from the first page they are not entirely of mine design. But the ship on the page 3 (Sophonisba) is entirely my creation. For the look of most of the ships that appear in these pages i tried to stick close to designs that had already appeared in Star Wars universe.
Reply

I gave him freedom with the dialogue too, so I shall try to catch those details


Reply

Incredible work here my friend! Probably one of the best fan made star wars comic I've seen so far.
Reply

Reply

"Wish Anakin was here..."

LOL Is this after Order 66? If so, no you don't Obi... Either way you'd never hear the end of it xD
Reply

No you don't Obi. You'd never hear the end of it.
Reply