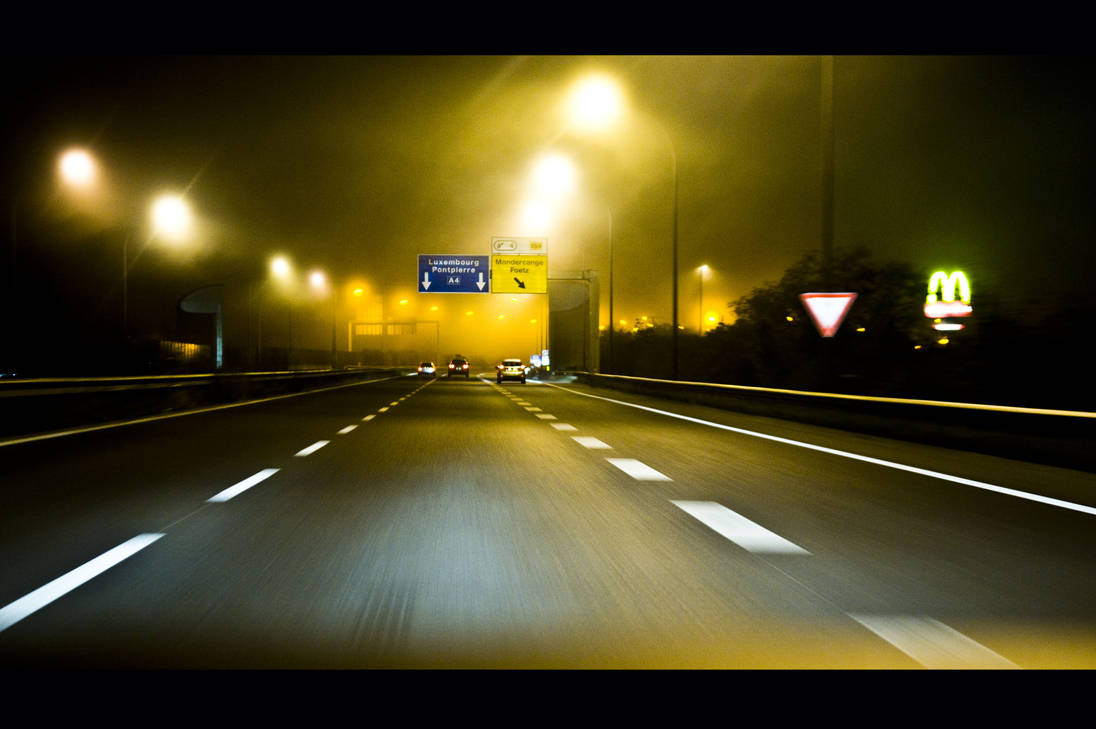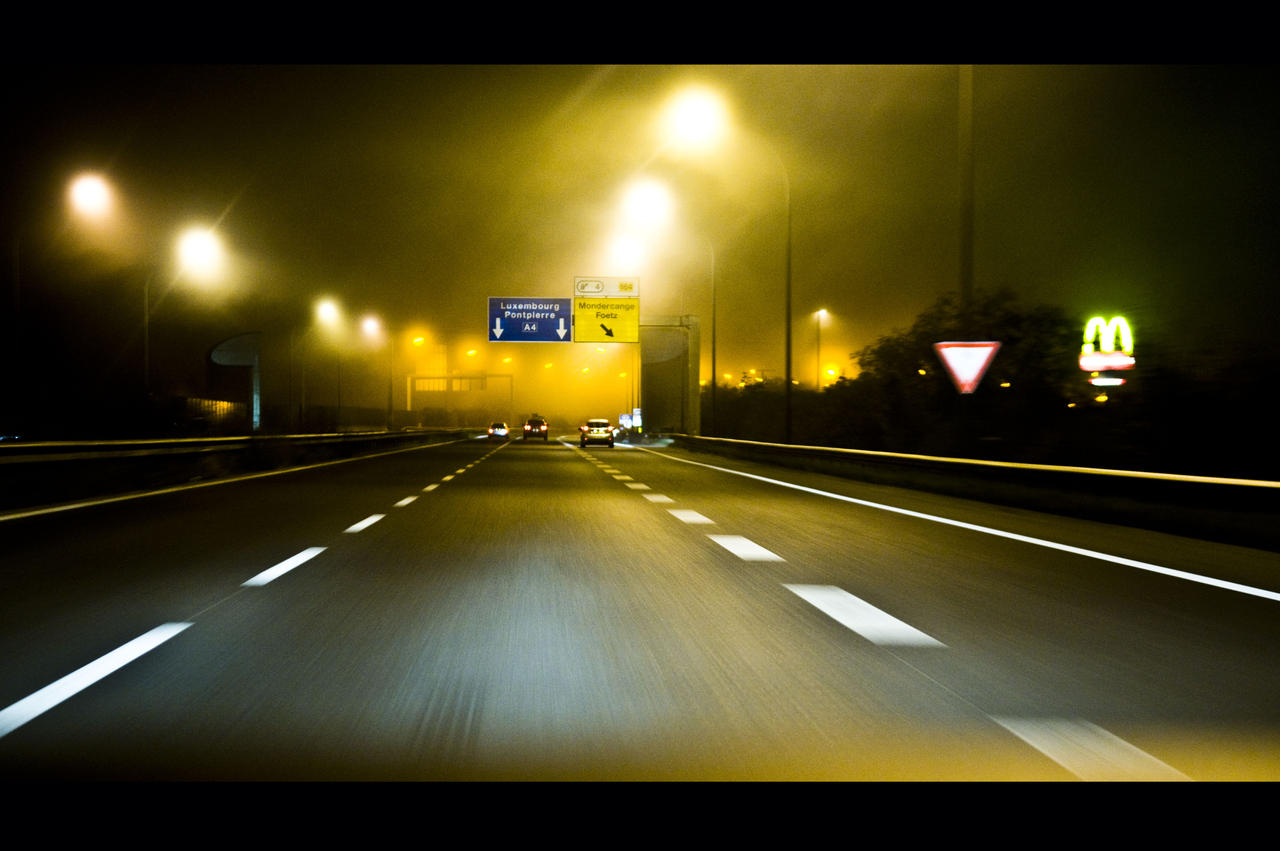 Watch
well driving home ...nothing else

nice to know i'm not the only nut that likes shooting and driving at the same time

- always makes me feel a bit dangerous (and relieved when the urge to take pictures dies away

Reply

haha ...well sometimes i try doing it by using automatic interval shooting ...
but doing it manually usually works better lol ...
hope the police never sees me when i am at it

thanks for adding my spider pic
Reply

"who's gonna drive you home.. tonight" [the cars] nice shot
Reply

i know i have heard that song already but i can't find the tune in my head

Reply

this road reminds me when i went to Luxembourgh ;]
Reply


...
oh you were here? ...when?
Reply

april,this year's

Reply

nice ...hope you had a nice stay!
what were you doing here?

...if i may ask?
Reply

Just traveling back home ;]
Reply

oh ok ...lol ...well it doesn't take long to cross our country

haha ...so i hope you enjoyed at least the road

Reply


eii look mcdonalds hahaha..
beautiful shot, i love it!
Reply

Reply


thanks for adding
mounted the camera on top of the dashboard of my car lol ...
and had to shoot blindly as i had to concentrate on the road while driving ...glad this one turned out ok
Reply