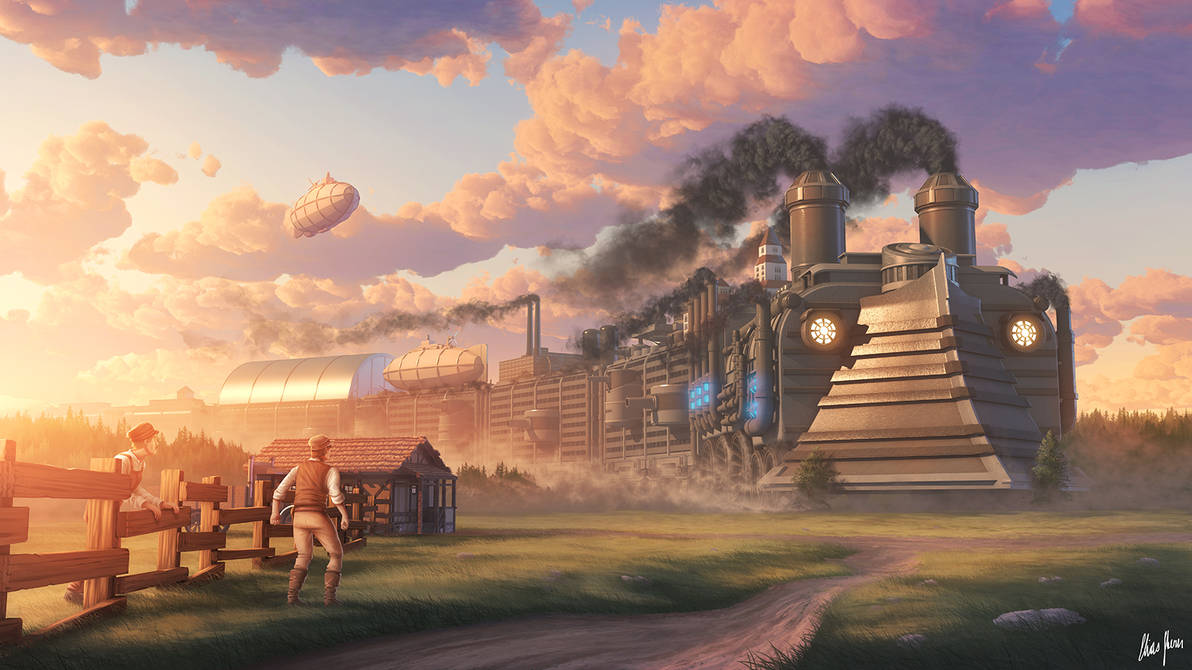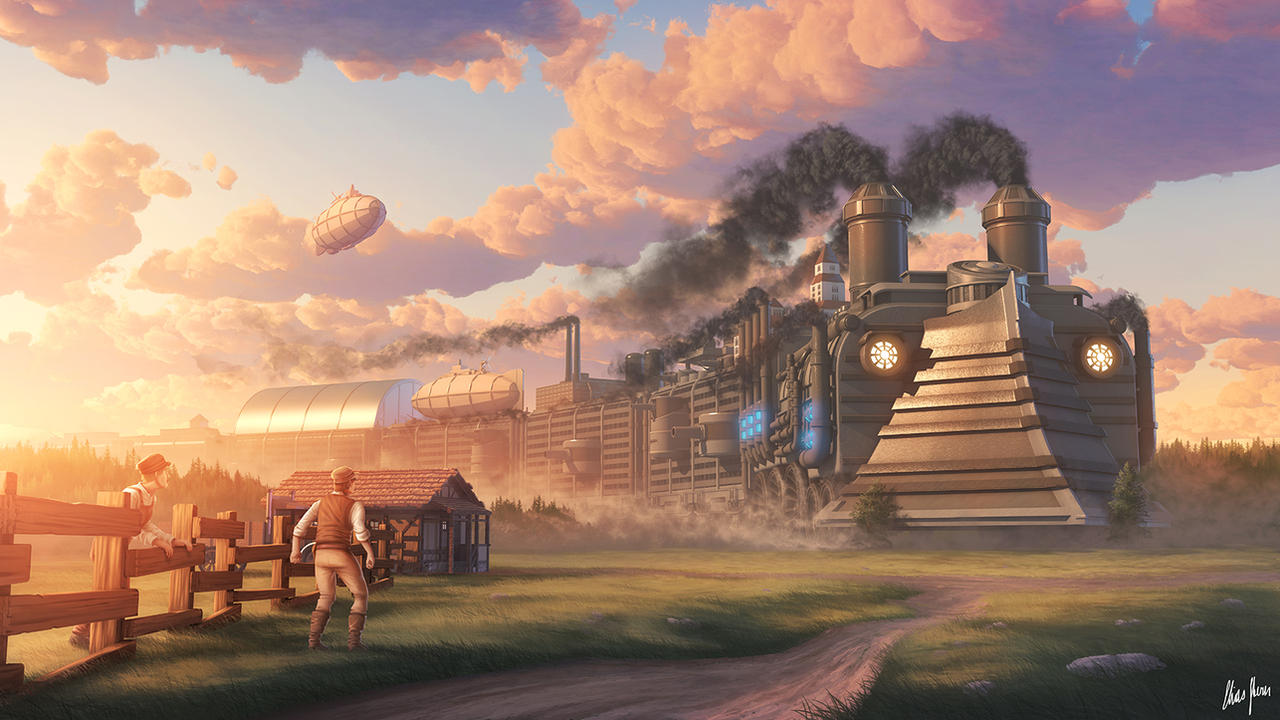 Watch
A commission made for the Ironswift Tales-Universe, depicting a huge city train (it is exaclty what the name suggests) in this fantastic steampunk universe.


"When the world was collapsing and the remnants of the Rosian Magocracy was looking for anywhere to hide, a part of humanity took to the tunnels and depots of the country's largest transportation system, the city trains. As the magical stormfront washed over where they hid against mutation and death, the magics built within these massive machines warped with the raw fury of a broken weapon of the divine. Transformed, those refugees became stout and stocky but as time progressed also became the stewards and clans to run what would become the "city trains" of Teras.
Running on magical leylines, the city trains have been the only means to pass through the lethal wilds and giant wildlife across the continent in between kingdoms. Each train having its own distinctive one or two clans, Dwarves as they would be come to known move between each of the capitals with the thump and rumble of their mechanical might, much top the detriment sometimes of ambitious pioneers and ranchers alike."



Higher resolution and more infos available here: www.artstation.com/artwork/vLJ…
As always, made with Blender, Photoshop (and a bit of Vue in there)
Hope you like it!