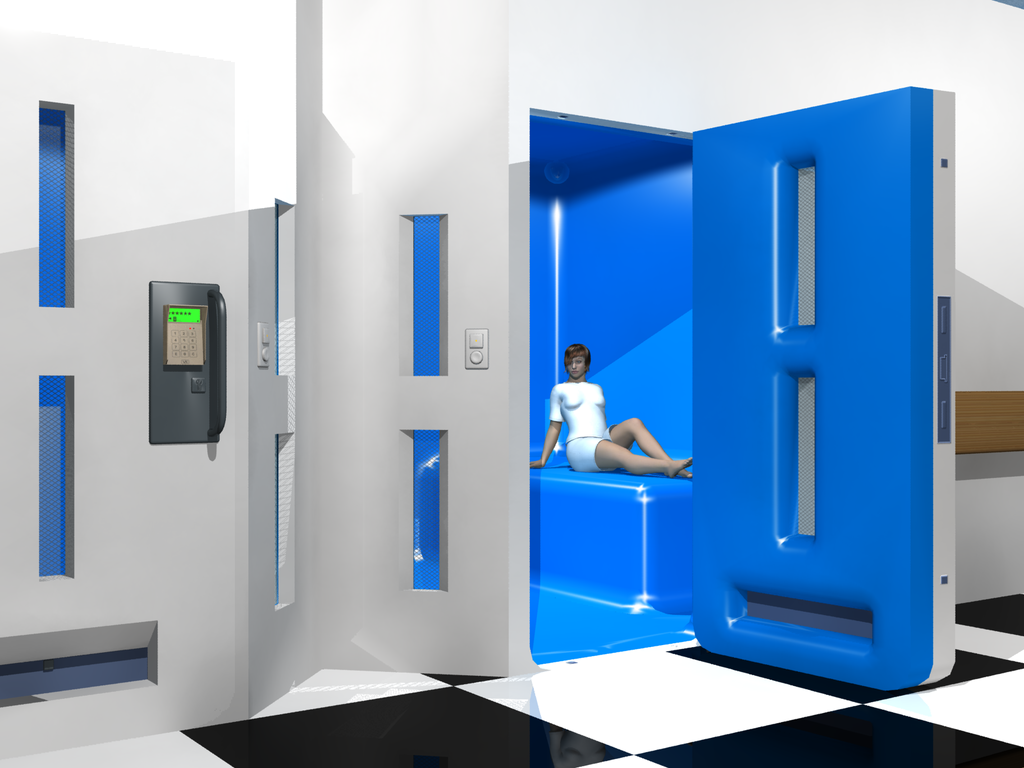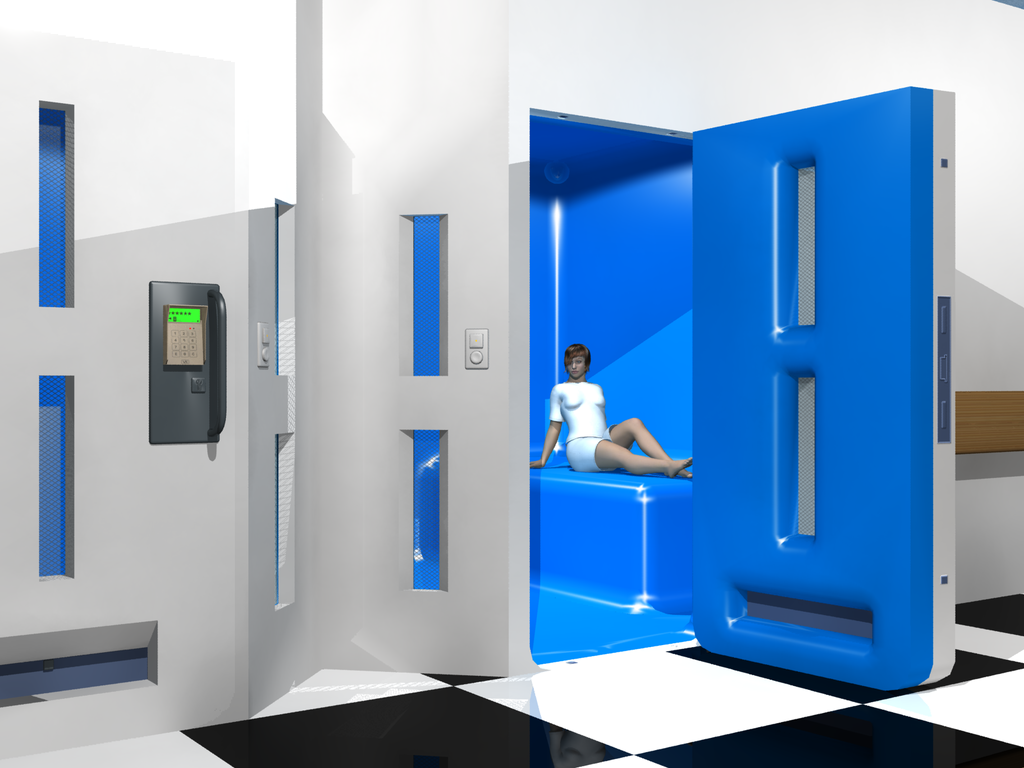 Watch

BTW, just noticed the link to the camera view doesn't work.
Reply

Very neat and functional! I think though the occupant could use some matching passed restraints, just to prevent her from harming herself.
Reply

Nope. The Idea is that a agitated person can live out their urge for physical action and so calm down. Usually the "candidates" are persons that have anger issues and aggressions against others. Self aggressive persons that tend to inflict self injury on purpose usually are put into restraints till the tranquilizers take action.
Reply