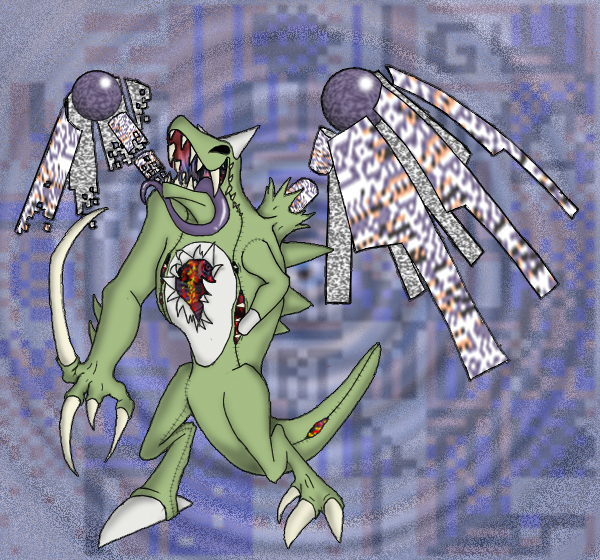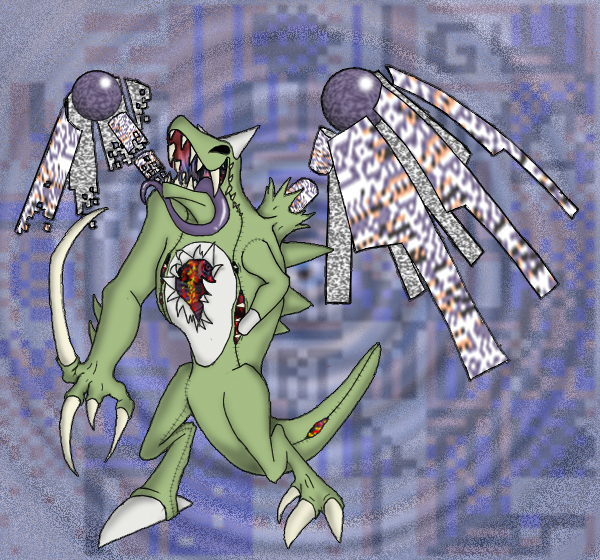 Watch
MissingNo is another of my favorite villains. When I was a kid I used to spend a lot of time trying to master the system in order to use him, even going so far as to go get another copy of Blue just to house him (which was promptly corrupted of course). I know, by technicality, MissingNo is not canon nor is he even supposed to be in the series, let alone play any sort of role. But, to me, that makes MissingNo that much more diabolical. What more of a monster than one that directly attacks the player by corrupting their hard-earned data?

He's kind of a favorite of mine just because he's fun to write for as well. It's kind of a running joke that the reason MissingNo appears as he does is because he's a sort of "Legendary God of Madness". The glitches and tweaks and game-breakings are merely a representation of your character going completely off-the-walls insane from just so much as encountering such a eldrich horror, let alone trying to tame one.

MissingNo's design here is mostly inspired by the fact that, in Stadium, MissingNo appeared as a Substitute Doll by default. But, more than anything, I wanted to make him look psychotic and depraved. He's also a "Bird/????" Type, so he needs wings of some kind flight capability and I also wanted to incorporate his most famous sprite as well.