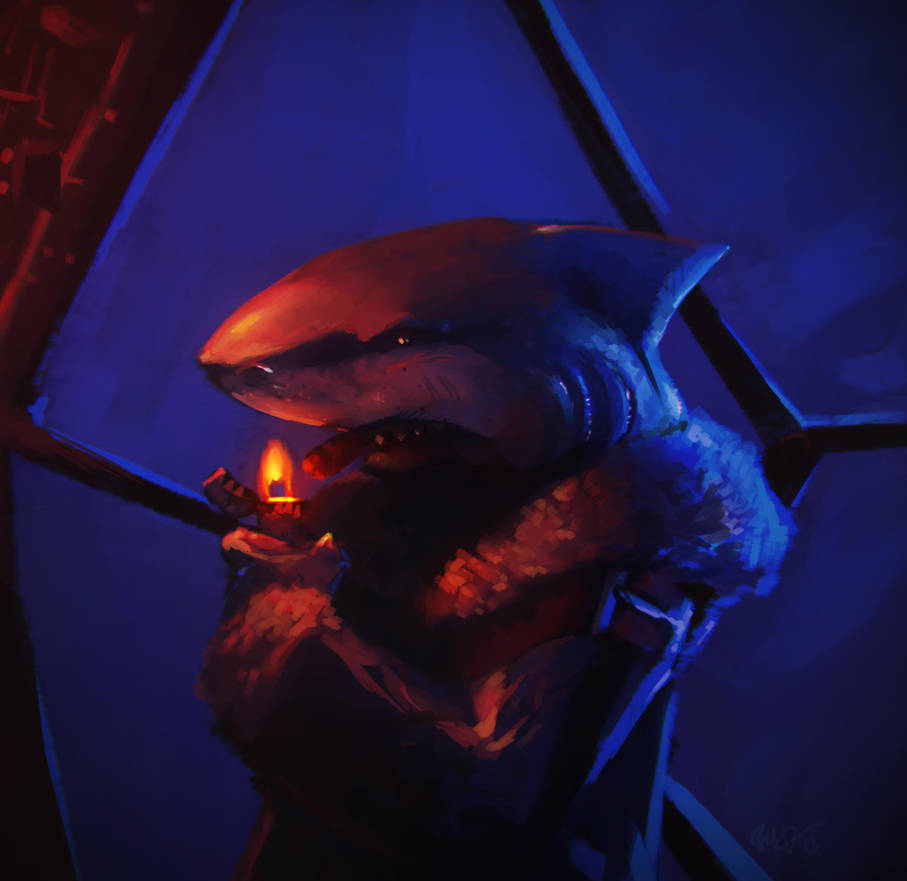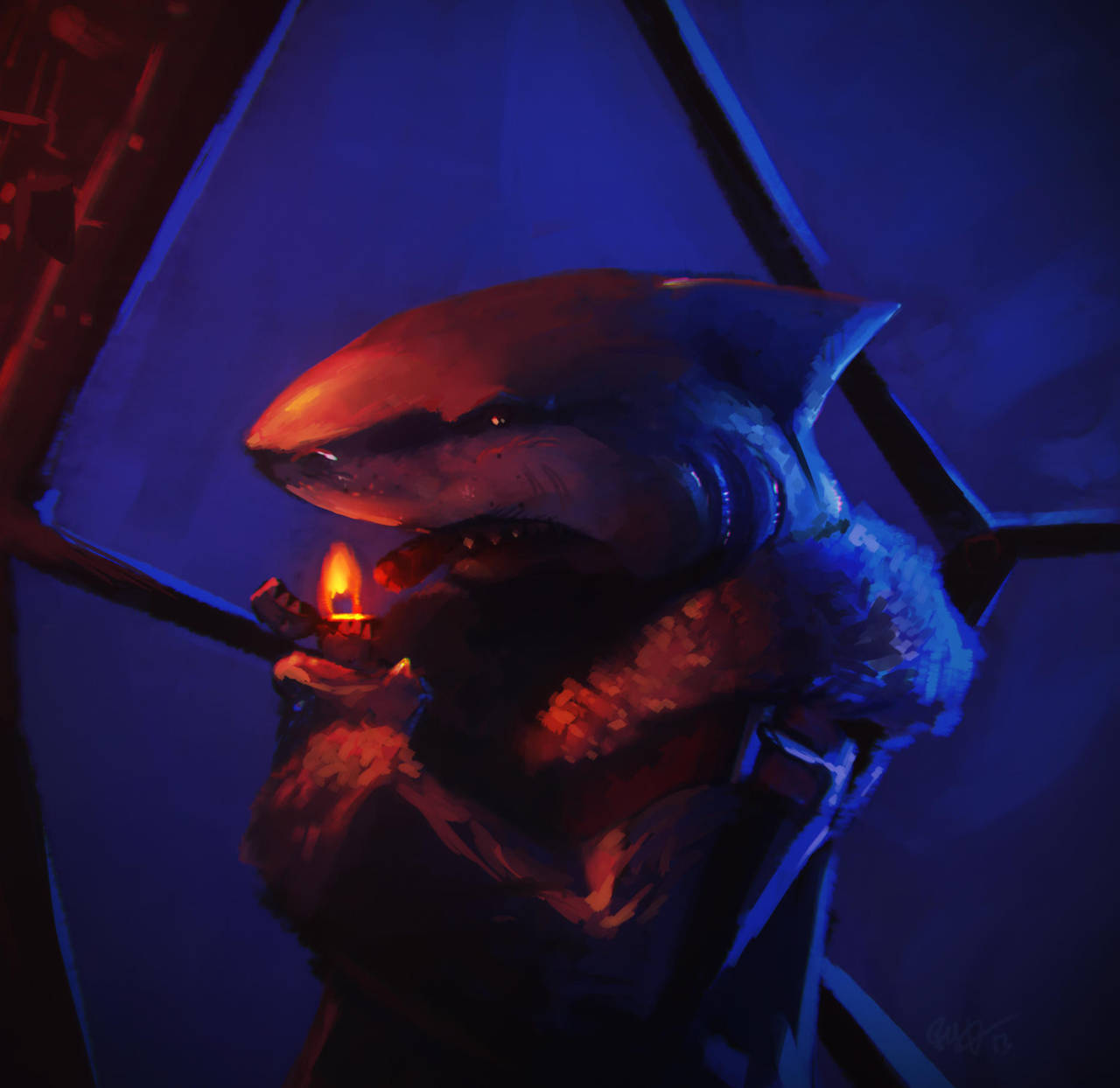 Watch
a "sketch" I did in 2013, but I never uploaded here. Huh, weird. Also, checkk out that scary thing through the window.

he should join the B.P.R.D.

Such detail! Such subtle yet expressive brushstrokes! Such powerfully atmospheric lighting! This is a fantastic portrait!! I'd buy a print to hang up on my wall!
Reply

"When I said you'll be sleepin' wit the fishes, I mean you'll be sleepin' wit me, by the way I sleep alone..." (cocks gun)
Reply

"All right boys, we has a special package that has to be sent to my affiliates by tonight, or face some serious consequences!"
Reply

Street Sharks long lost brothers
Reply

VERY awesome idea. I would love to see a movie with this character!! The lighting is amazing and the lighter having a shark face too is a great touch!! Did I mention the lighting is amazing? The change from the orange glow to that icy blue is just so thrilling.
Reply

The window in the back makes me think hes a space shark guy
Reply

Really? Interesting. Beyond the window looks like the eye of a frowning scary giant sea-monster.
Reply

Poor Mr. Sharkman...he's probably just misunderstood.

Reply

"I'm so misunderstood, fellas. I wanted cubans, not this cheap Mexican crap!"
Reply

Sharkman: *sings while sobbing* HOOOWWW COOUUULLLDDD THIIIIISSS HAAAPPPPPEEEEENNNN TOOOOO MEEEEEE?

Reply

Looks Awesome

Reply