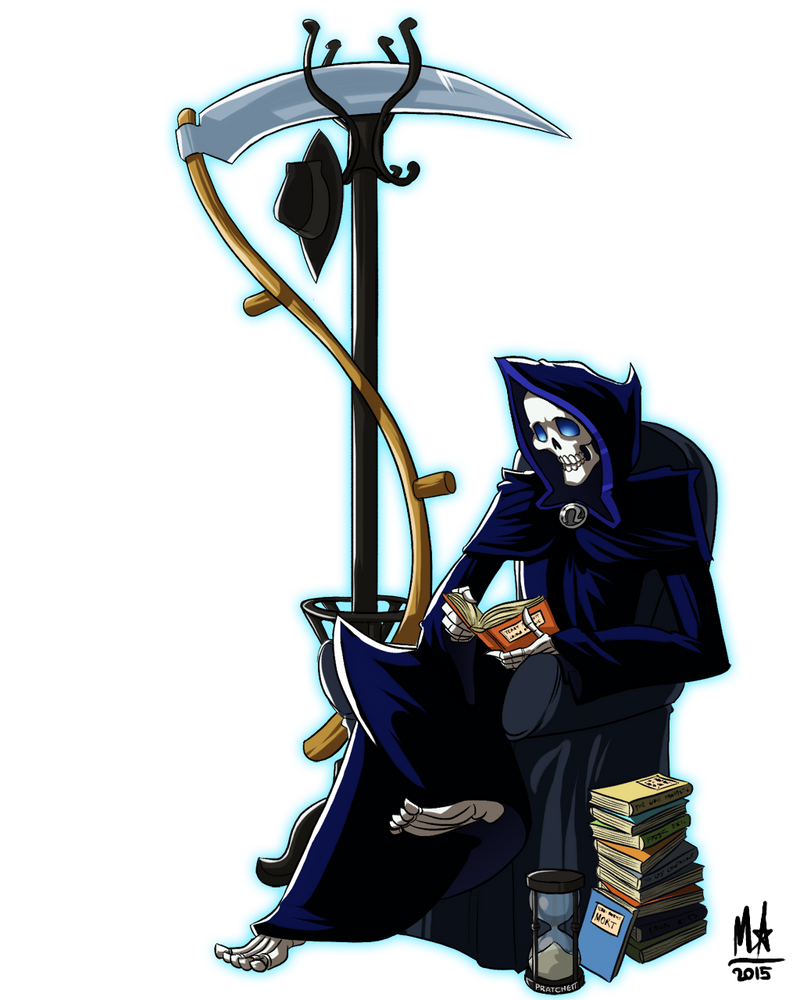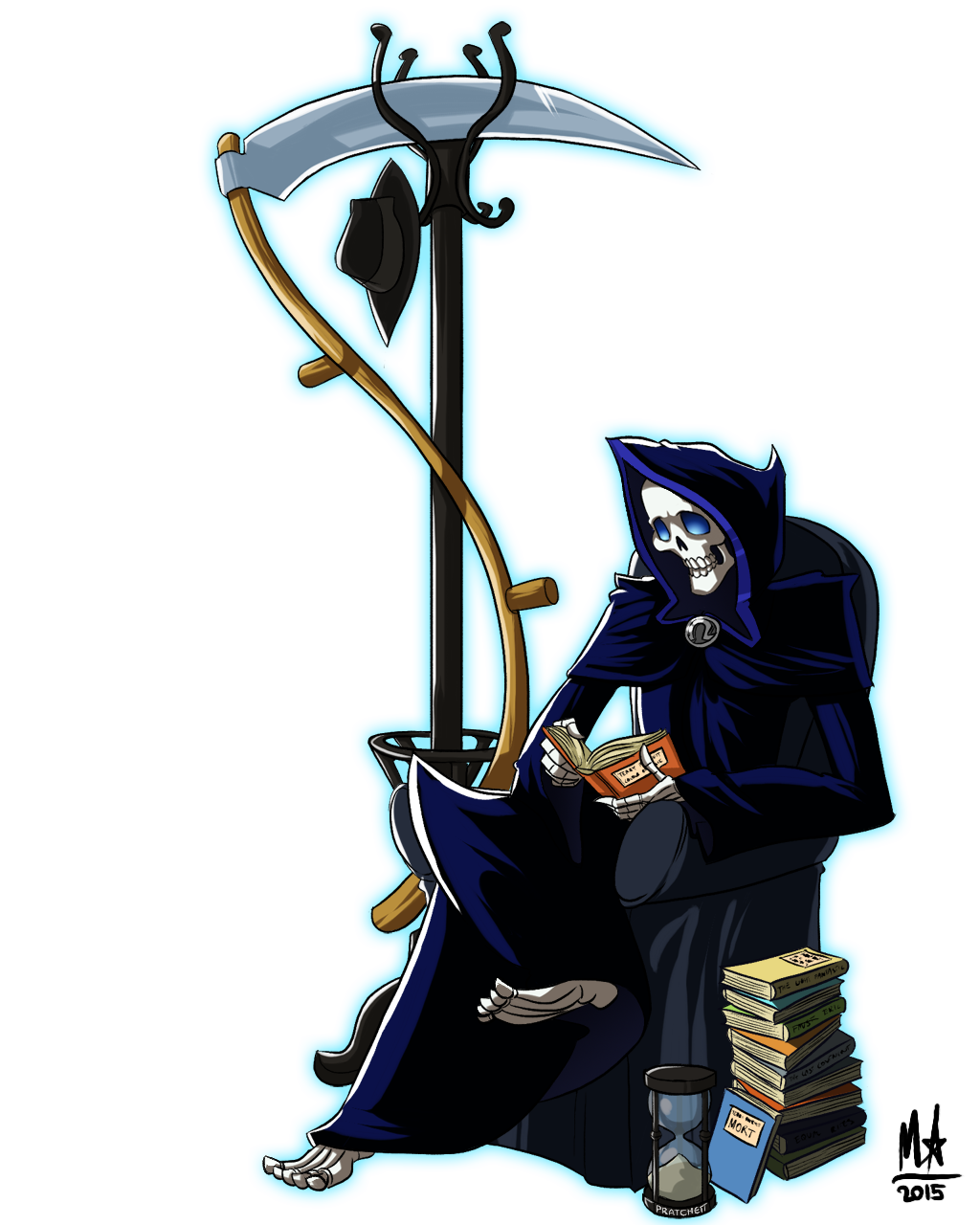 A tribute to the irreplaceable Sir Terry Pratchett, who recently passed away. Good Omens is one of my favorite books and while I haven't read much Discworld it will certainly be the next series I jump into - seems there will never be a better time to do so.

Rest in peace Sir Terry - you gave us something wonderful and taught me that Death was not something to be feared.

Wonderful and fitting tribute.

I love the relaxed and casual posture he's adopted.
Reply

Great tribute

Reply

A little less magic left in the world today. Safe travels, Sir Terry.

At least half a dozen times tonight, I've said to myself "I'm going to stop clicking on Terry Pratchett tributes now, they're making me cry." But I can't stop. I never met him, but I loved him. He never had any idea who I was, but he was part of my life, and the mere fact that he was out there, being magical, made me happy. We keep losing the good ones, the ones we can't afford to lose...

In the Art of Discworld book, Sir Terry wrote that Death was one of the characters who just developed himself, and that he (Sir Terry) sometimes got nice letters from people who knew they were due to meet him (Death) soon, and hoped that he (Sir Terry) had gotten Death right. It was those letters, he wrote, that made him stop and stare at the wall for a while...

If there's any justice in the Roundworld or on the Disc...

And it doesn't help that my brain keeps playing pieces of the song "The Last Goodbye" - "Night is now falling/So ends this day/The road is now calling/And I must away..."
Reply

The sheer volume of tributes shows how many lives he's touched through his writing and I find it at least a little comforting knowing that part of him will always be there, in those books, for people to discover his magic all over again.
Reply

Sir Terry was my second favorite author. I cried when I heard he news.
Reply

We lost someone great but fortunately we have so much to remember him by. Thanks for the fave.
Reply

Wonderful tribute

Reply

Beautiful tribute to a wonderful author

Reply

This is just wonderful.. such a homey feel - and that's quite a difficult thing to say about Death

Thanks to Pterry, I am quite looking forward to what comes next...
Reply

Pratchett's Death always seemed like quite a cosy/homey character outside of work so that was just the feel I was going for - thanks for the fave!
Reply

I was hoping there'd be tributes like this!

Reply