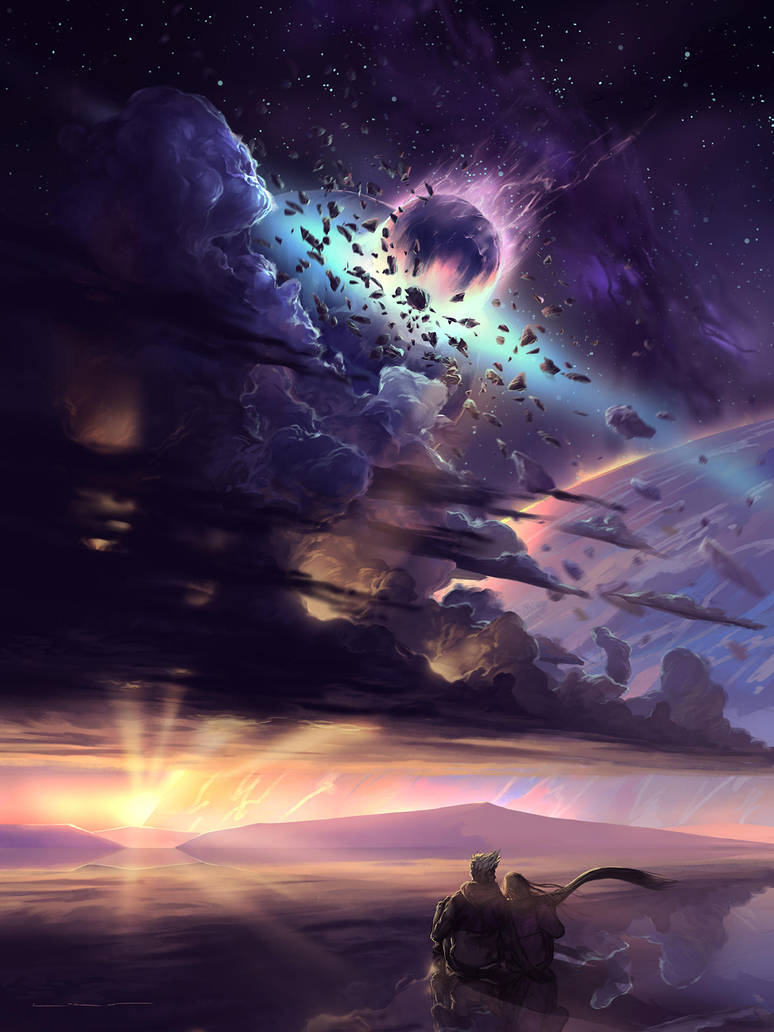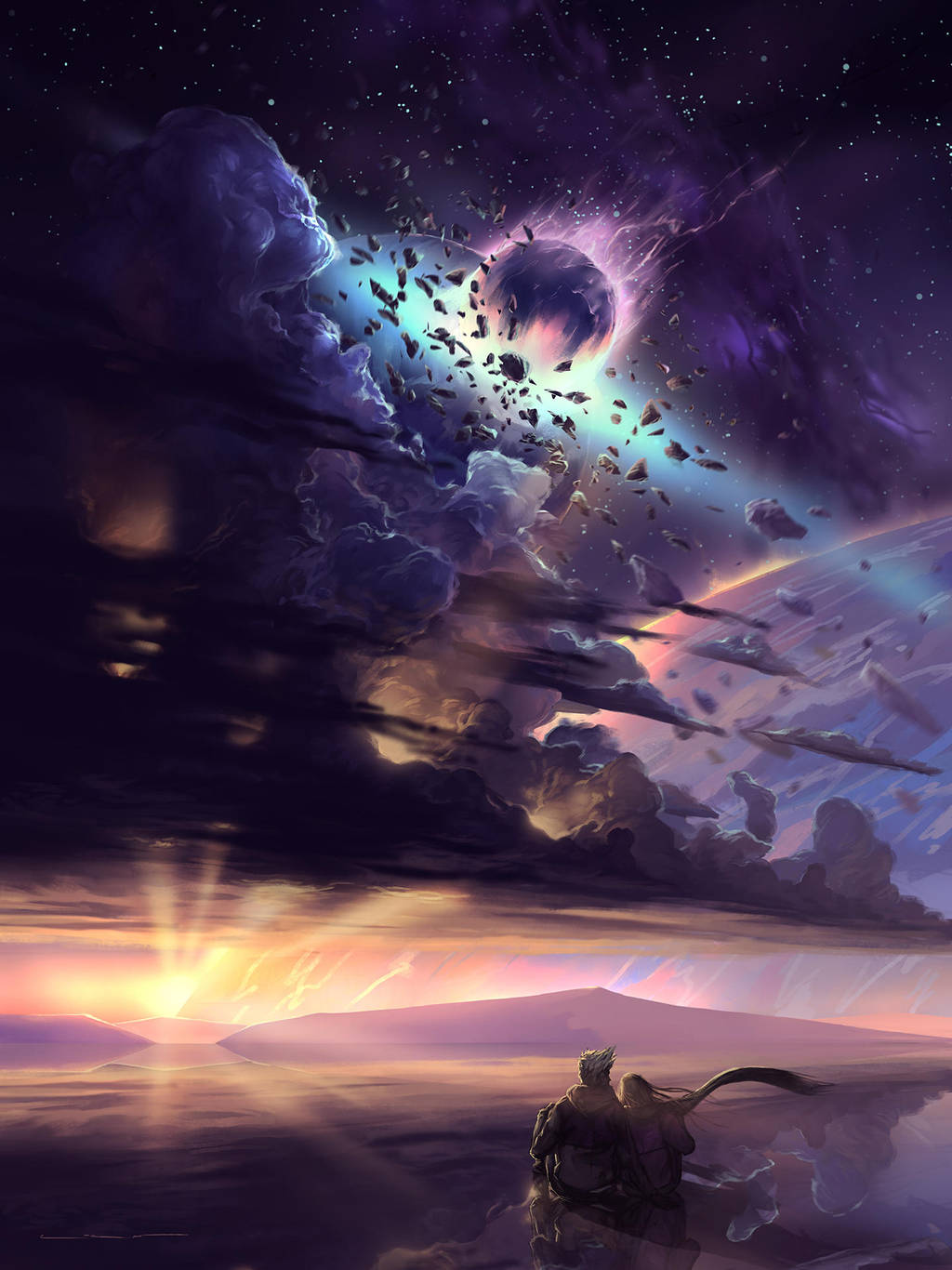 Watch
Hello friends,
I came up with the concept of
Say Goodbye
during an evening on my summer holiday as I was photographing a beautiful sunset.

As my little brother (whom I'm calling "little" only by habit —he's actually a smaller kind of giant) became massively addicted to anime recently, He tried to introduce me to the colorful world of these series, however they didn't quite get through. Nevertheless I feel like they might have had some impact on this painting regarding to theme and style either.

This painting turned out as it was supposed to —it's just how I've imagined it. And the whole process was surprisingly smooth. I had two smaller downturns however; first one when I was painting the clouds, and the second one when I captured the wrong monitor for nearly an hour by mistake. Fortunately I got over them pretty quickly.

Say Goodbye is a really special painting to me. At the beginning I was just thinking about going full Michael Bay on this one, but as I recently had to make a very hard decision in my life, I'm looking at it a whole different way.

I'm making a video of the progress where I'll be showing the initial sketch and the whole screen capture of the process too, while talking about my way of doing things. If you like this painting, and you are interested in the video, follow my Instagram to get notified about updates.

Also, I've got a brand new site, responsive and fancy, check it out!



xoxo,
Lorant


UPDATE1: What a surprise! Thank you so much for the DD, and you kind words y'all




UPDATE2: Read this fantastic story by Touch-Not-This-Cat ! Yay, so amazing!


It had been almost 100 years since Nemesis, the Rouge neutron Star, had just grazed The Edge of the Solar System, but it would have been objectively a swifter end for the Earth if it had plowed through straightaway. Still, it bought more time for the evacuation project that had had only 75 years notice, but had had to be completed fifty years before the actual end to avoid the worst of the asteroid and comet swarms. The future of humanity likely assured, those too genetically weak and unlucky enough to win the lottery, saw them off, some with stoic pride, others with nihilistic despair, but at least those with good genes who lost the lottery were able to donate their sperm and eggs.

The exact timing of the end was hard to predict amidst all the chaos, in fact there was a chance that the earth might simply have been ejected, unharmed, from the solar system, to become a Rouge body in its own right. This prompted continued investment for another 25 years in building deep underground bunkers, in the hope that another fraction of the population might be saved and have time to build more ark ships to join the others, once they had cleared the worst debris fields. This sliver of hope was what had kept the Last Couple going, not giving into the death cults cropping up everywhere even during that first 25 after the ships had left, but then it was utterly dashed forever as more accurate predictions of the planetary disruption were made finally available. The bunkers project they had diligently worked on their whole lives was abandoned, there was no longer a point. So, they and hundreds of others, resolved, instead, to utilize the communication transceivers that still had contact with the ships to chronicle the earth's last days for as long as they could, spending the next twenty years traveling the world, and watching as Venus and Mars became plainly visible in even the daytime. The timing of this particular kind of four way collision, including the moon, was so improbable, that those who decided to live to see it called it the "Doom Lottery", that they could at least go out with a bang.

As it so happened, this couple would be the only ones to see it all. They had traveled as far as they could to the remote tundra because their calculations suggested that this would be the antipode of the asteroid collision occurring on the opposite side of earth. It was almost miraculous how they had managed to avoid anything nearly as big for the last ten years when they were zooming past all over, with many near misses. Finally, their luck had run out. So, ignoring the frequent earthquakes, they concentrated on the awe inspiring sight in the sky, and prepared to Say Goodbye...