Welcome to our

Eccentric Contest
This contest is about eccentric, strange, original, slightly mad people. Loony, oddballs, freaks, mad scientists, crazy geniuses are your heroes for this contest. They may be cute, ridiculous, frightening, but must be artistic.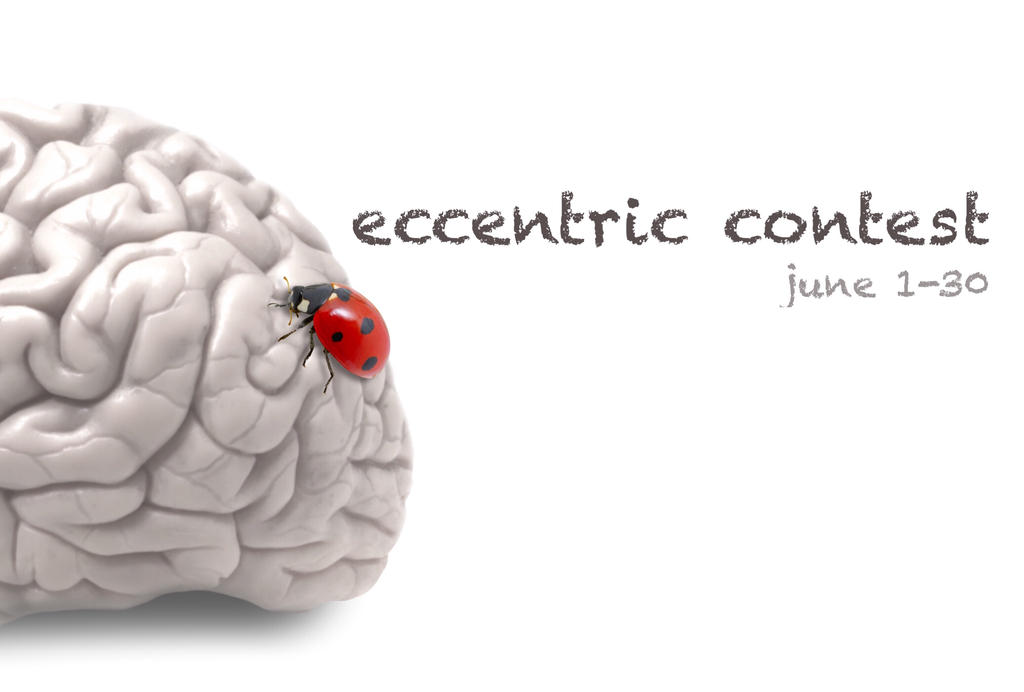 Poster by
Lora-Vysotskaya
This contest lasts the entire month of JUNE....




You must be a member to play.



Your entry must be made after the contest date.



You must include in your artists comments our group icon, the contest name and the level you are competing in.
( I'm going to ask you to fix your work if you do not include these three things)



You can enter twice but only win once. If you do this they must be in the same level.



You must credit and notify all stock used.



When you are finished with your masterpiece submit it to the folder marked with your skill level.



We only accept Photo Manipulations

There is no stock associated with this contest.
We want to give you free reign as far as what you can include in this challenge.

In each of three skill levels we will have 3 winners, totally 9 (in the case if there will be a sufficient number of entries). And the winners will receive:


First place 500 points
Second place 300 points
Third place 100 points


1premium stock from

just for the I place winners
1 exclusive stock from

1 exclusive stock from

1 exclusive stock from

1 exclusive stock from

1 exclusive stock from

1 exclusive stock from

1 exclusive stock pack from

1 exclusive stock pack and a feature from

1 premade background and a feature from

Feature from

Stock from

Thanks a lot to our STOCK SPONSORS and
~POINTS ASSOCIATES~




















and3 annonomous gifters







Best of luck with this challenge.
I hope everyone plays and we receive some awesome art.
Just take your time and remember you have thirty days to complete it.

From all of us at...





We thank you for getting involved with this project.
We could not have done this without our generous members.



This group relies on its members. We always are looking for points as prizes and other things we can use as prizes. We are one of the only groups that offers point prizes every contest. If you are a stocker sign up to be a forever member.
We also use points to secure our super group status.
You can contribute here:

or

Thank you from all of us at...