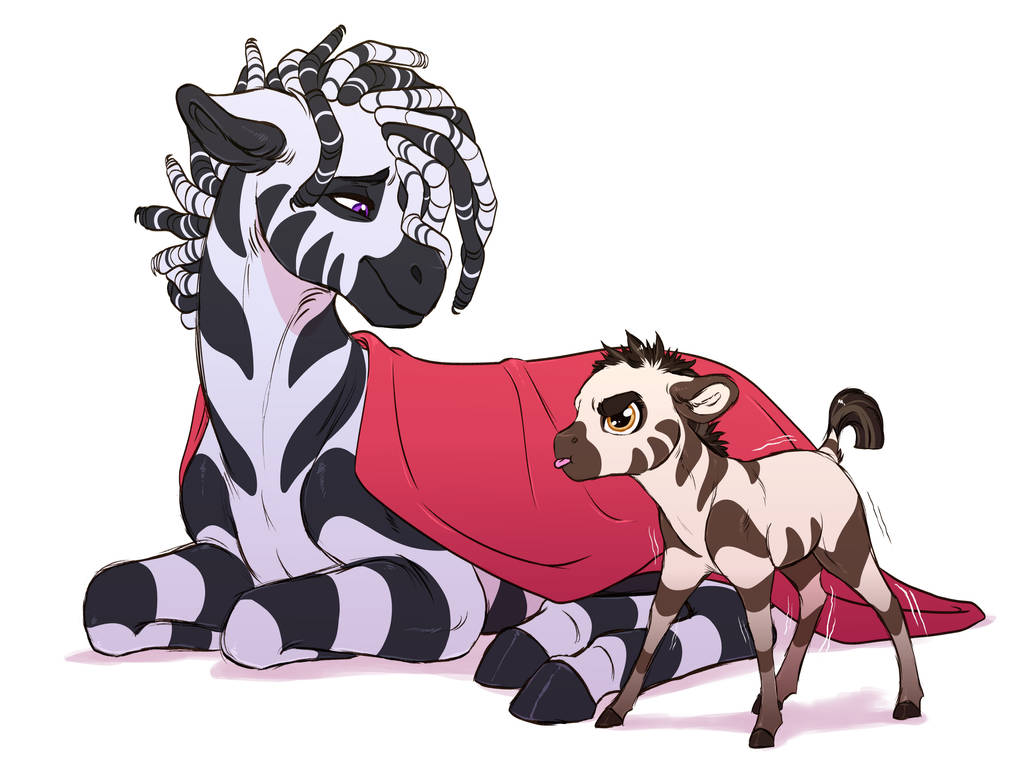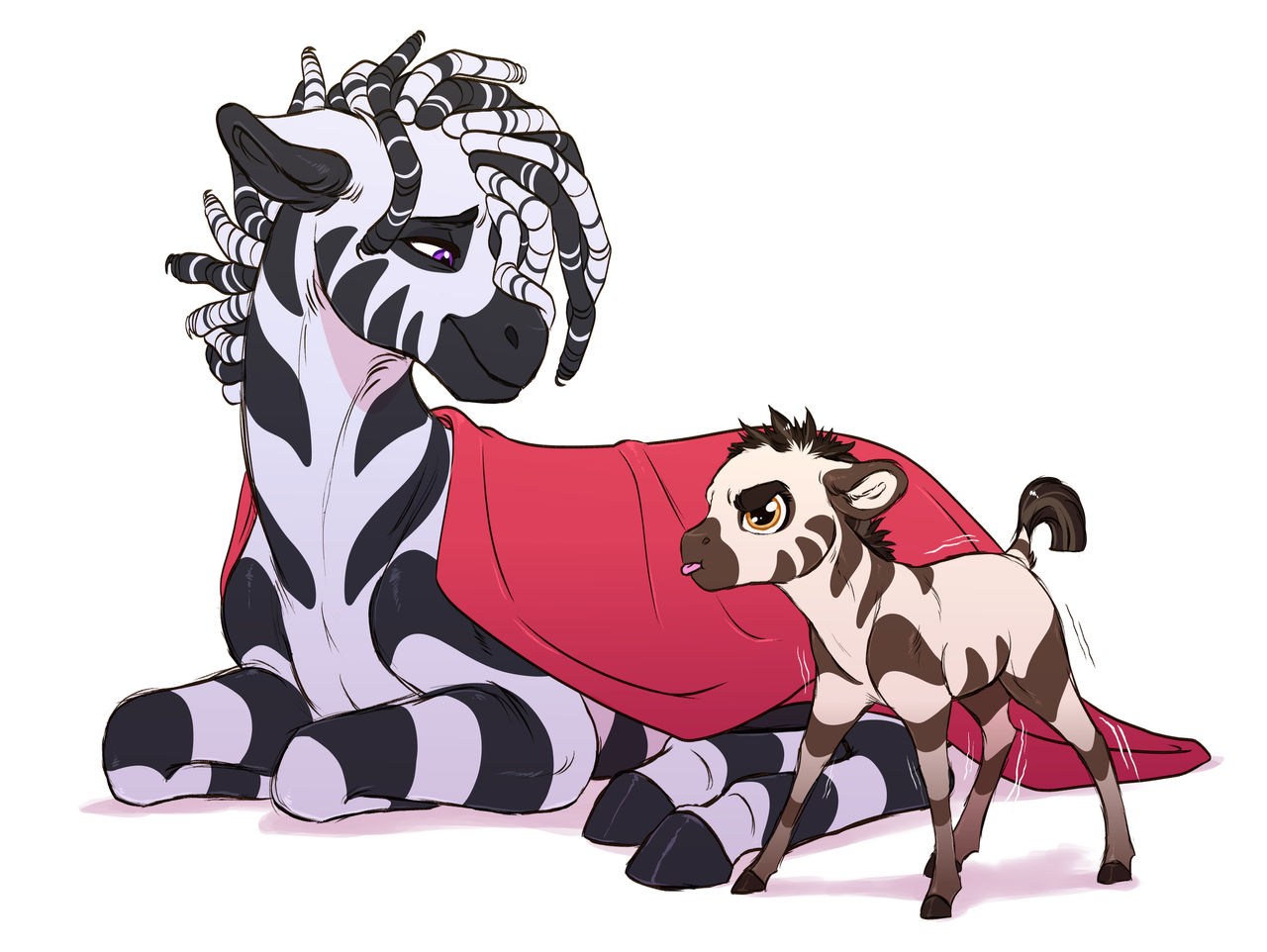 "Little love, there's no rush. You have all the time in the world to find your hooves, so why not rest a bit first?"
"*tiny zony squeak*" (translation: "stfu mummy i'm gunna do me a heckin good wolk rn")
~~~~
Buck and Radhi's newborn foal attempting her first wobbly steps
headcanon: Equestrian pony foals take a while to find their hooves, and generally take a month to start toddling about. This is due to their stubby limbs and huge heads, which take practice to learn how to balance. Zebra foals are born with longer, sturdier legs and manage to get the hang of running just a few hours after being born. Even zony hybrids can do this apparently....although said zony is two seconds away from flopping onto her face with her teeny rump and legs sticking in the air. Not very graceful, but Buck is already so proud you don't even knoooow (I imagine he's proudly filming the scene above and totally not sniffling every time his baby so much as yawns)
I'm really, really tempted to name this bab Eliza (coughcough poorly masked Wild Thornberrys reference)
but on one hand I like the tradition that only stallions in the Carcharodon family get strange, human-y sounding names (Buck, Bruce, Butch, Finn, Ishmael). It's a tradition for Carcharodon fathers to name their sons.

then again, Buck seems like the kinda guy to….well, buck tradition
Maybe he had a bet with Radhi? "How about I get to pick the name if it's a filly, and you get to pick if it's a colt?"
I can see Radhi agreeing cuz she'd be like 90% sure they're having a colt. After all, her Gram-Gram predicted a healthy handsome colt for them and Gram-Gram's never been wrong yet, not in countless seasons of delivering foals

But then the foal arrives and it's a girl, whoops. Gram-Gram says she meant to say that, uh clearly ya'll misheard her the first time

Radhi's surprised but still very happy, she gives a playful pout and tells a grinning Buck a bet
is
a bet. Buck ponders it for a while as they bond with their new foal (who, like all zebras, can run less than an hour after birth, startling the hell out of Buck when he sees her clumsily skittering across the grass to follow her mummy), until he finally settles on something soft and sweet (to contrast the not-very-soft/sweet wallop of a kick the foal gave him when he snuck up behind to spook her)
related:
Enjoy my content? Consider supporting me on Patreon!

It has rewards, sneak peeks, and early viewing of finished art for patrons! Also, for each funding goal met, I produce a new promised art and story reward!