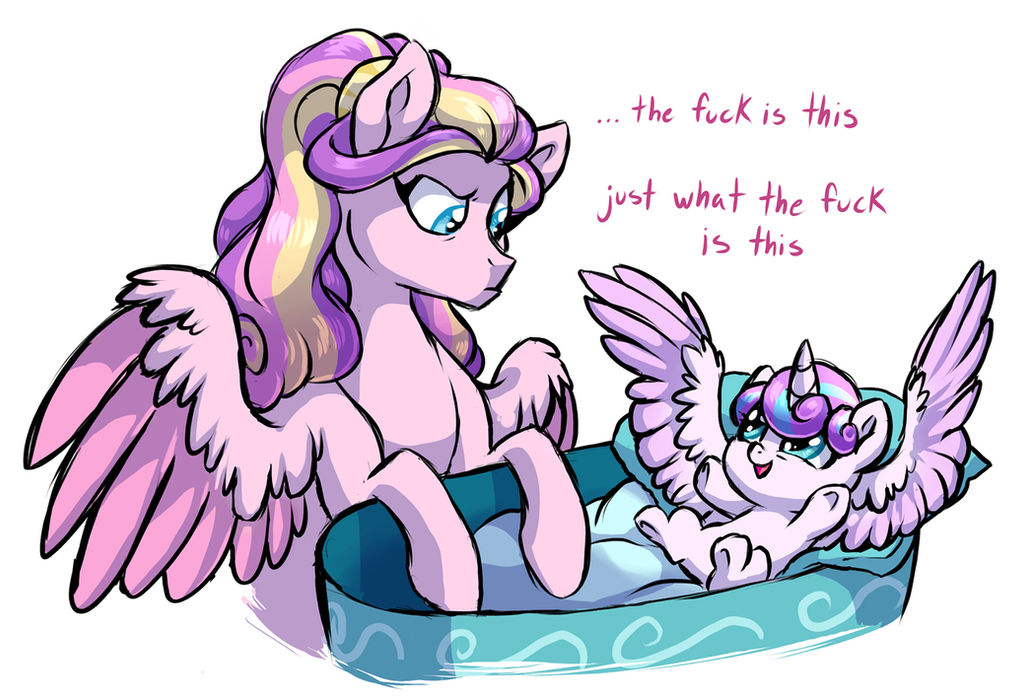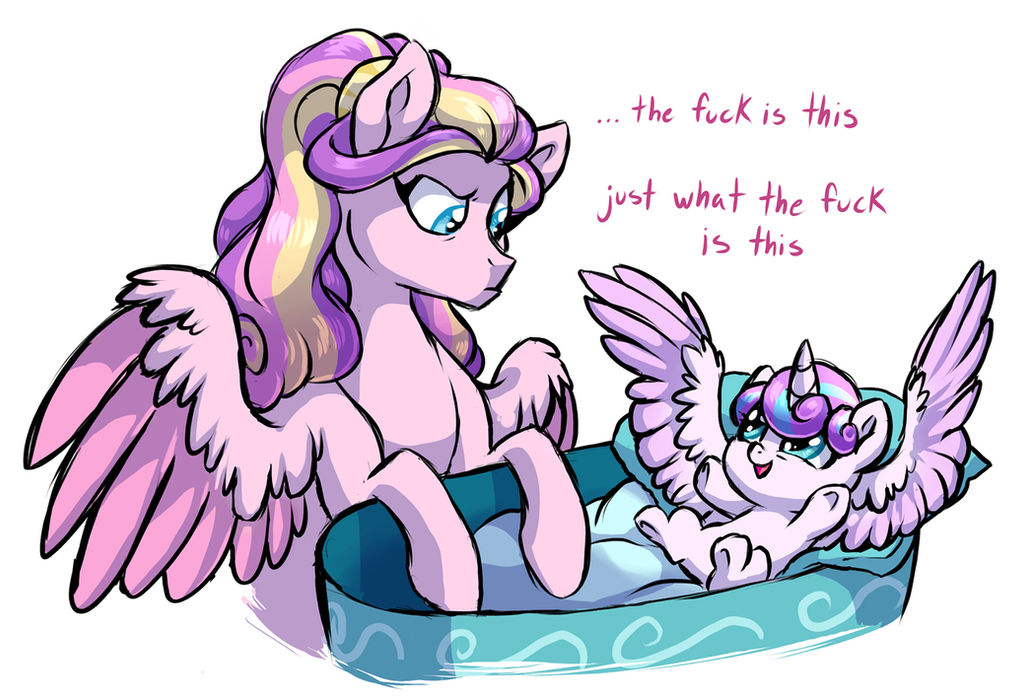 Watch
Princess Skyla ain't amused.
There can only be one princess
The new Shining Armor/Princess Cadence foal has been revealed, and you can check it out here:
www.youtube.com/watch?v=8Y7ATu…
or here:
www.yahoo.com/tv/my-little-pon…
Sooooo. Little Princess
Flurry Heart
, the baby alicorn. Let's discuss her a bit, and the video clip. And keep in mind, this is just
my
opinion, guys :>
Can we talk about the fact that Cadence is
standing and walking around
after presumably just giving birth? To a baby with a
gigantic
horn? Poor girl, goddamn
As for Flurry Heart's design...eh. Admittedly, I'm not the biggest fan of it...but it's functional. She definitely looks more like a ShiningDance foal than my own Skyla. XD Buuuut....I dunno, the teal stripes in her mane are a little jarring, and the big horn looks kinda awkward. And the big wings. And those giant eyes. Drawing her, I tried to make her a bit more palatable to myself

She's an alicorn...also eh. That fact plus her girly colors make it really apparent that she is mostly a vehicle to sell toys, but I hope it provides an opportunity for the show to explore alicorns more, how they can be born/made, etc
How does this all affect the Pandoraverse? It doesn't. Not because I'm boycotting the new babbu or anything, I just don't know anything about her personality/backstory/whatever, so I'm keeping her out of the verse. For now, Skyla is an only child.
Here's hoping to an entertaining season 6 of pony~