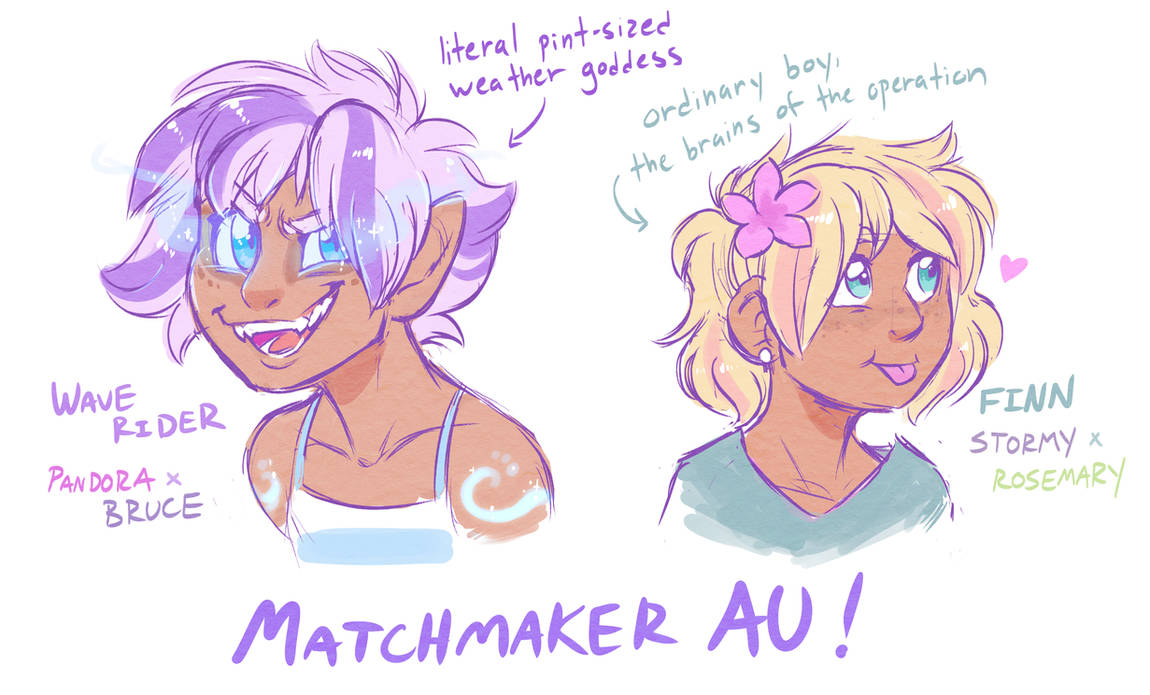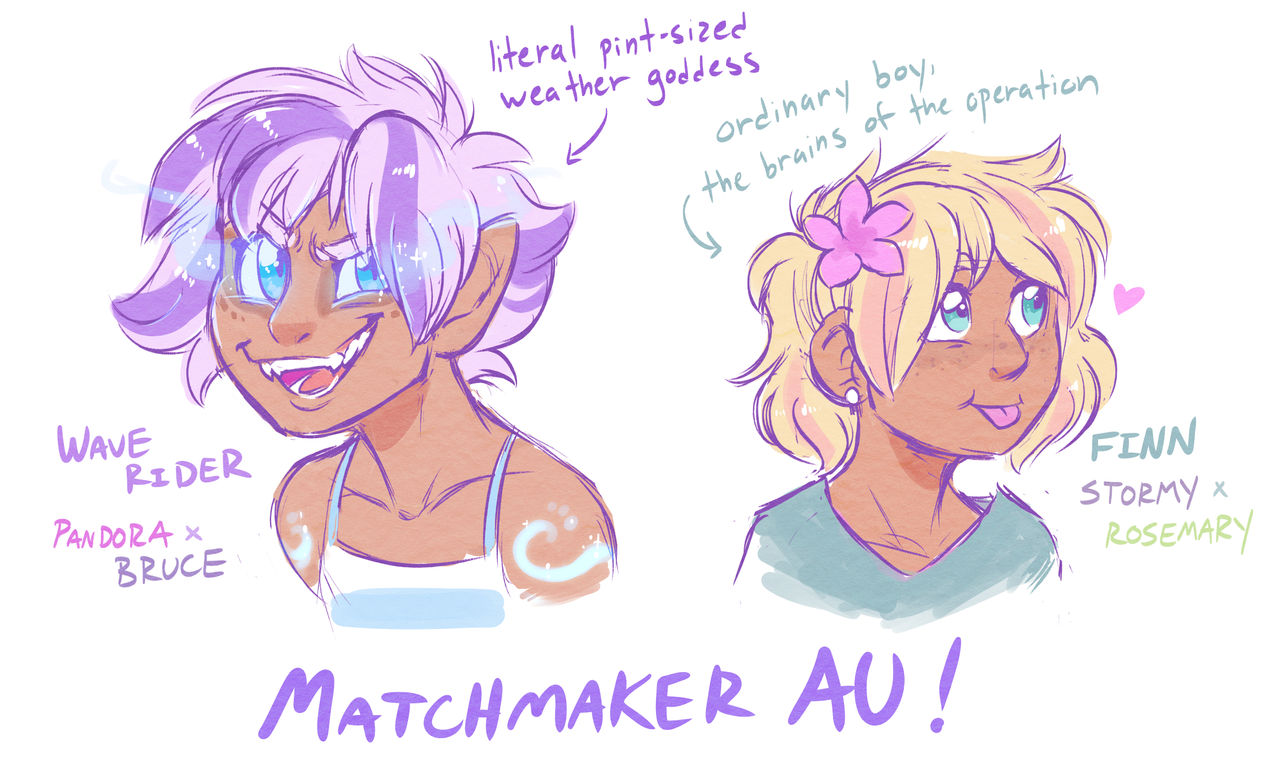 Watch
Y'know, I really wanted to do some variant of Inktober this month, but I'm still very much recovering from my recent kidney emergency, sooo....eh. I'm not sure if it's the illness or the medications, but it's really really difficult for me to stay awake for more than an hour or so. I guess that falls in line with my bed rest instruction, but in between the sleeping I've been pretty bored. I'm too tired to walk my dog or make it through a movie without nodding off, but know what I can do? What I'm rlly good at? Concocting yet another convoluted-ass AU storyline. Buckle up kiddos ur in for a pain med-fueled ride
An alternate storyverse where Bruce and Stormy are both young single dads. Though the "single" part is rather up-in-the-air these days, because both of their kids are rather stealthily trying to play matchmaker. For young best friends Wave Rider and Finn, their lives have become centered around Mission: Double Dad Date!
Wave Rider (Age 9)
The end result of the shaky, youthful fling between Pandora and Bruce. Wave was very much a "whoopsie" baby. Although Pan and Bruce didn't have the most stable or loving of partnerships, they did give it one last honest shot for the sake of their daughter.....before deciding it was best to call it quits, before Mummy and Daddy ended up strangling each other. Bruce and Pan can't really stand each other nowadays, but put on an air of civility so as not to upset Wavey, who is spoiled and doted on by both parents. Bruce requested primary custody of Rider (because who knows how that conniving noodle-witch might pollute his daughter's mind if left unattended), although Pan sticks around as a co-parent, helping her daughter tame the random surges of chaotic storm magic that panic and terrify her poor daddo.
Wave Rider is a loud-mouthed wild child that enjoys summoning typhoons, having underwater chats with eldritch sea leviathans, surfing, collecting seashells, and having popsicles on the beach with her dad.

Finn (Age 8)
Finn's origins are rather mysterious. Stormy and Rosie enjoy making up stories of how he came to be, each more ridiculous than the last ("He bloomed from a rose bud under the light of the summer moon"). What is known, however, is that Stormy and Rosemary remain best friends and co-parents to young Finnie, even if they are not (and possibly never were) in a romantic relationship. As a single father, Stormy enjoys spending as much time as possible with his doofy little son, and the pair are often spotted around town looking for buried treasure, weaving flower necklaces, making up ukulele songs, and attempting to eat their own body weight in pizza.
Finn and Wavey meet one year at summer camp and become instant friends when Wave's weather powers, combined with Finn's navigation skills, see them win the camp wind-sailing competition. As the two bond over a shared love of junk food, bad monster movies, and adventure, they are delighted when their fathers continue arranging playdates for them after camp ends, and even more so when it looks like Bruce and Stormy are becoming fast friends as well. After all, everybody needs a bestie, even their dumb dads.
As time goes by, something shifts in the friendship between Bruce and Stormy, and the kids quickly pick up on it. The dads are always together and unconsciously treat each other like a romantic partner. Stormy seems to always find reasons to cuddle up to "Brucie", and while Bruce pretends to hate it, he always blushes and doesn't push Stormy off right away. Hmm. Bruce is also curiously protective of Stormy and mother-hens him over tiny issues, and always seems to smile a little when he hears Stormy laugh. Stormy has become quite fond of little Wavey and her wanton mayhem, and Bruce easily assimilates Finn into his world of nougies and hair-ruffles. Even though they're not one big happy family unit, they sure could fool the average person off the street.

Well, well, well. Things are apparent to Wavey and Finnie. Their dads are totally in love.

With solemnly-held flashlights in their secret sleepover treehouse, Wave Rider and Finn make a vow. They will "gently encourage" their clueless fathers into the whirlwind romance they're so clearly meant to have. Their dads will get married and live happily ever after and then Finnie and Wavey will be best siblings forever, or dang it, they'll die trying. Mission: Double Dad Date is a go!
.....i like to think the kids' convoluted matchmaking schemes eventually culminate in Bruce being absolutely mortified when Wave Rider getting fed up and furiously demanding to know why he hasn't asked out Mr. Aerostorm yet (in front of Mr. Aerostorm). Damn it, the reservations for the beach wedding can't wait! She and Finnie have picked out all the swatches already- swatches, Dad!
In the end, despite their kid's meddling, Bruce and Stormy will end up happily together. Though naturally, Finn and Wave will eagerly take the microphone at that eventual beach wedding and claim credit for the whole thing, the little shits