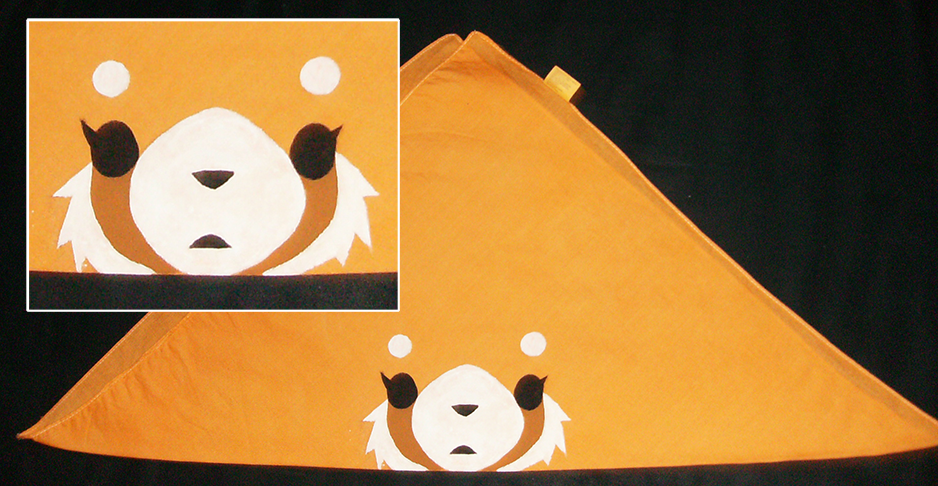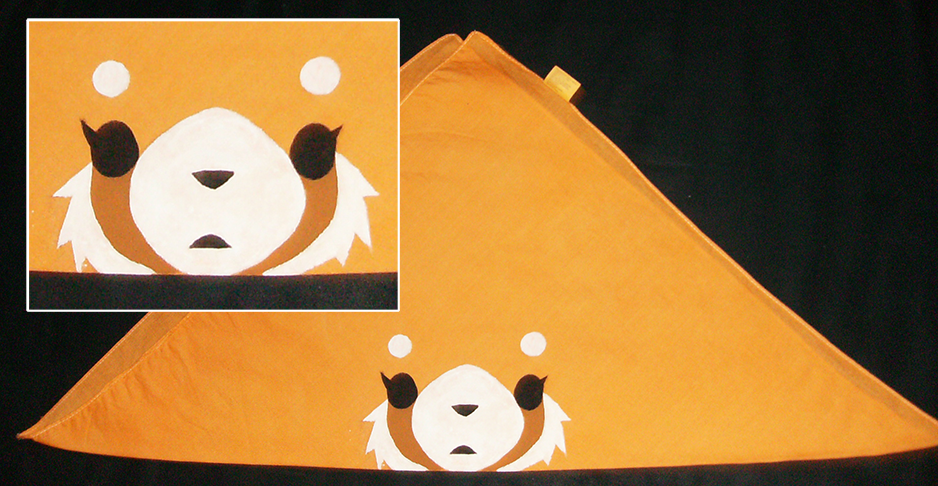 Watch
Seen it?

Make sure to see the 1s version
I saw some bandanas (bandanae?) in Michaels, and had the idea to make one of Retusko (one of our favorite chrs on TV) but they had no orange!
I bought a white cotton one, dyed it and then sat down one night to start this. Inside of an hour I had finished!
I was so excited I bought it along to show, even tho it wasn't fully dry.. but come on, I couldn't sit on this red hot number!